Office of the Administrator
On Thursday 12 May 2016 the NSW Government appointed Amanda Chadwick as Administrator of the new City of Parramatta Council following the Proclamation of new local government boundaries.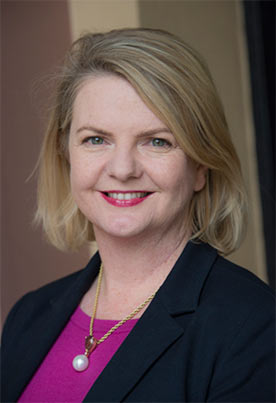 Together with the General Manager, Ms Chadwick leads the Council until the next local government elections for the City of Parramatta proposed to be held on 9 September 2017.
Amanda brings extensive experience to Council having held numerous executive positions within the NSW State Government including 3 years as the Executive Director of Policy, Economics & Regional Development at NSW Trade & Investment.
She has previously worked with the Independent Pricing and Regulatory Tribunal (IPART), led the Metropolitan Water Directorate and Sydney Water. Most recently she served as a 'Fit for the Future' Delegate to examine 3 merger proposals in regional NSW as part of the State Government's local government reform process.
Throughout her career, Amanda has established a track record for driving innovation and managing complex business operations while displaying a strong commitment to customer service.
Her achievements include establishing the first economic development strategy for regional NSW and leading Sydney Water's highly successful residential water efficiency programs, which were delivered to 1 in every 4 Sydney households.
The City of Parramatta is in the process of implementing a 'Smart City' masterplan and Amanda sees sustainability, innovation and connectivity as being among the key elements for achieving this goal.
Her primary aims as Administrator are to oversee the continuing delivery of quality services throughout the City of Parramatta council area and ensure that the community benefits of a larger council are quickly realised.
Contact the Office of the Administrator
The Office of the Administrator welcomes and encourages your feedback, comments and suggestions.