Wednesday 14 August 2019
Parramatta CBD Parking Finder launch
I am proud to announce an exciting new City of Parramatta initiative which makes finding somewhere to park in the Parramatta CBD a lot easier. The Parramatta CBD Parking Finder shows where you can find on-street and multi-storey car parking, and points out any restrictions and costs. In a first for NSW, the Parking Finder also reveals all on-street accessible parking spaces, with photos and ratings. Council developed the Parking Finder with Sydney start-up Spot Parking. You can try it out at Parramatta Parking Finder. Last September, Council launched the Safe School Parking Finder which helps you find the safest parking, pickup or drop off points at schools. Take a look at Parramatta School Parking.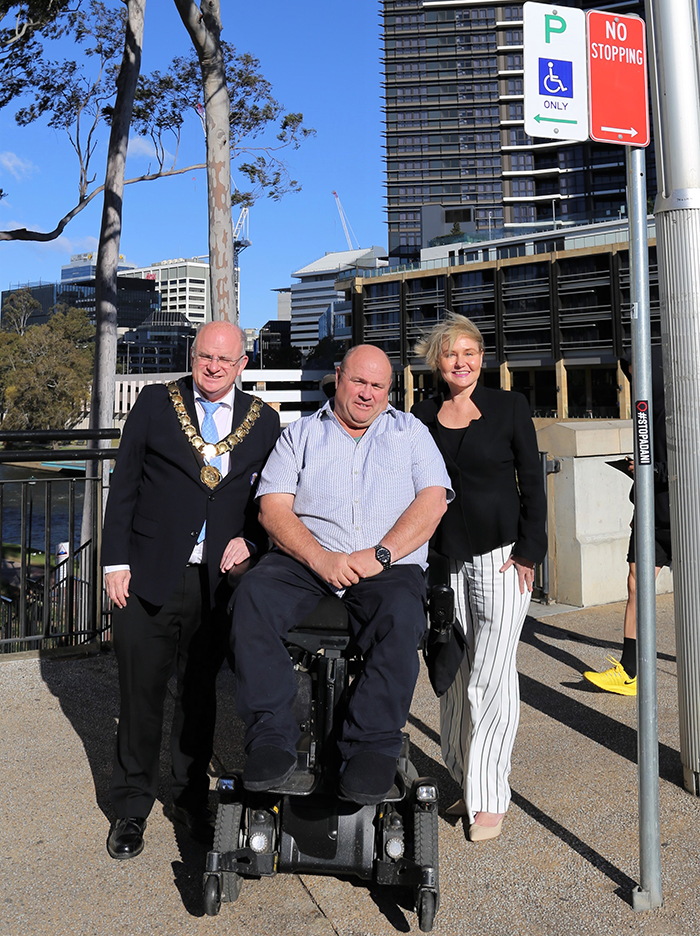 Photo: Left to right - City of Parramatta Lord Mayor Cr Andrew Wilson, City of Parramatta Council Project Officer Universal Access Hamish Murray and Spot Parking Chief Executive Officer Elizabeth Zealand.
Mini Masterminds Sydney Olympic Park Open Day
It was a pleasure to officially open Mini Masterminds Sydney Olympic Park on Saturday and welcome this state-of-the-art childcare centre to the City of Parramatta. Mini Masterminds will provide quality care and education to many local families. There is a huge demand for childcare around Sydney Olympic Park, particularly as more workplaces move into the Parramatta Local Government Area. By 2036, our City will need up to 8,500 new long day care places and up to 10,300 additional out-of-school-hours places. Council will continue to advocate for high-quality childcare in our fast-growing City, making sure local families have access to great services, in the right locations.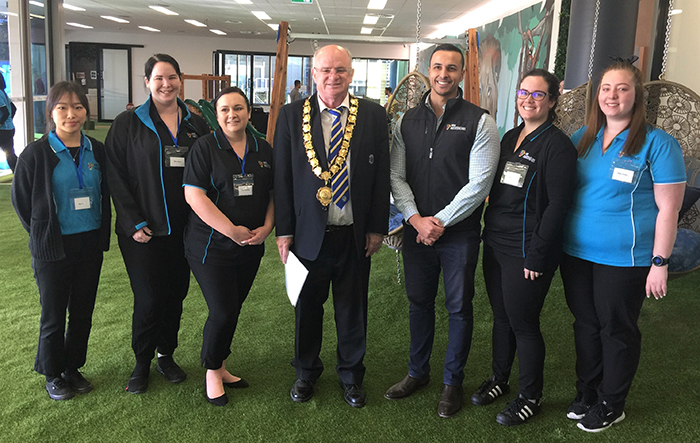 Photo: City of Parramatta Lord Mayor Cr Andrew Wilson with staff of Mini Masterminds Sydney Olympic Park.
Sydney Science Festival 2019
From behind-the-scenes archaeological tours to bush detective schools, Parramatta's rich natural and cultural history is being showcased at activities across the City for the 2019 Sydney Science Festival. The City's Libraries and the Parramatta Heritage and Visitor Information Centre are putting on a thrilling range of medical and archaeological-themed experiences, workshops and tours as part of National Science Week. Parramatta is a constantly evolving Smart City that is using innovations in science and technology to shape its future, so this is the place to be for Science Week. The festival kicked off on Tuesday 6 August and runs until Sunday. For more information, visit the Sydney Science Festival page.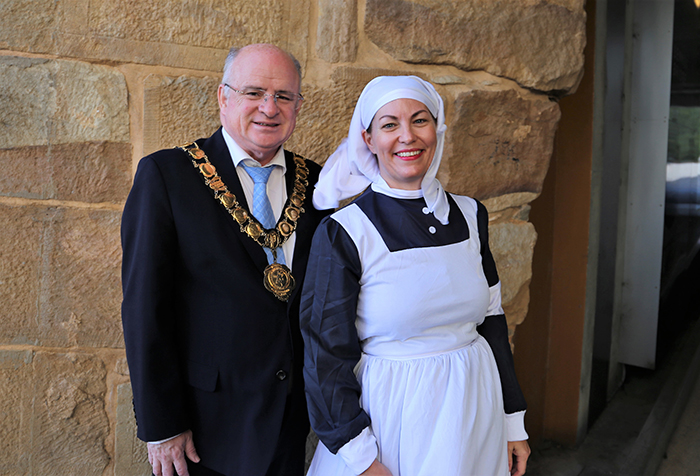 Photo: City of Parramatta Lord Mayor Cr Andrew Wilson (left) and City of Parramatta Council host and guide Rachel Kerr-Mackey (right).
 
| | |
| --- | --- |
| 2019 Columns | Previous columns |
| | |