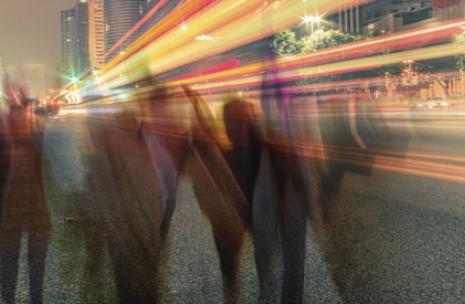 City of Parramatta is committed to revitalising the City as a vibrant and increasingly cosmopolitan place to live and work. In August 2015, we adopted a Smart City Masterplan for Parramatta that is located in the geographical heart of Sydney. Our Smart City vision is Parramatta will be a Smart City that leverages the foundations of good urban planning, transparent governance, open data and enabling technologies that will underpin our position as a vibrant, people centric, connected and economically prosperous city.
Sensor City
City of Parramatta is currently reviewing a range of new sensor options across the city to collect relevant data to better inform the city's decision making processes on congestion, health, heat, transport, safety, activation, events and community cohesion. 
Digital Economy
In recent times how we define best working practices has been largely shaped by the global digital economy. Flexible and remote work has become streamlined and simplified due to technological aids, communications platforms and digital services.
The 2006 census identified that Sydney's biggest sector growth came from the Information, Communications and Technology (ICT) sector with an increase of 23% from the previous census and 4,557 new roles created in the industry. Sydney's ICT sector now represents 6% of the city's total workforce making it the third largest industry that currently generates close to 11% of Sydney's economic impact.
There is a growing need to share local technology based success stories and to send the message that Parramatta is an innovative city and a great place to start a globally technology focused business.
We are committed to developing the city's digital economy through actively supporting local technology focused organisations and start ups and by showcasing new digital and social media tools designed by local providers.
Through the cultivation of clusters of knowledge capital and digital market specific technologies, the City of Parramatta aims to attract a greater number of high skilled roles into the region, develop supportive partnerships and attract targeted investment to develop Parramatta's innovation precincts.
We're keen to learn what you believe needs to be monitored to help our city become more liveable, efficient and prosperous. 
Take a moment to contact us.