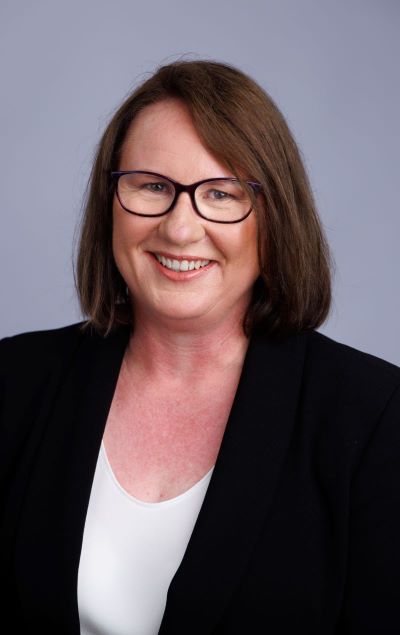 Epping Ward
Phone: 0447 745 402
E-mail: ddavis@cityofparramatta.nsw.gov.au
Committee Membership
5/7 Parramatta Square Advisory Committee (For a fixed period to end 2022)
CEO Performance Review Committee
Citizen of the Year Awards Committee
Parramatta Legal and Justice Precinct Expansion Coalition
Parramatta Light Rail Business Reference Group
Policy Review Committee
Public Art & Heritage Interpretation Advisory Committee
Riverside Theatres Advisory Committee
Smart Cities Advisory Committee
Terms as Councillor
September 2017 - Present
Terms as Lord Mayor
January 2022 - May 2023
About Cr Donna Davis
First elected to City of Parramatta in 2017, Cr Donna Davis served as Lord Mayor from January 2022 to May 2023, and was the third female Lord Mayor in its 160-year history. 
As a Councillor, Donna is committed to working with the community to ensure the City continues to flourish and evolve, building on the work that has been done over consecutive terms of Council.
Donna is passionate about including the community in Council's decision making and would like to provide more opportunities for public input. She would also like to ensure appropriate development that complements and respects the existing built and environmental heritage across the City of Parramatta.  She is very aware of the pressures on our City and is a strong advocate for the delivery of increased open space, infrastructure, and essential services.
Another priority for Donna is cementing Parramatta as the premier arts and culture destination outside of the Sydney CBD through the redevelopment of Riverside Theatres and harnessing the significant local talent that calls Parramatta home in Council's events, arts, and cultural programming.
Prior to joining Council, Donna had a long history of participating in a range of local community organisations and for worthy causes, including 1st North Rocks Scout Group, Ermington Uniting Church Preschool and "Together for Hope" – a walk for suicide awareness and prevention. She has also volunteered for the Cumberland Gang Show for seven years and was previously Yates Avenue Public School P&C President. Councillor Davis continues to be an active and passionate volunteer in community-based organisations throughout the City.
Donna has a degree in Arts with Honours and has worked for a number of Federal and State Members of Parliament over the past 10 years. She held positions in the former Department of Employment, Education and Training and was previously involved in establishing funding for regional indigenous communities in Tasmania.
Donna lives with her husband and two sons in Dundas Valley.