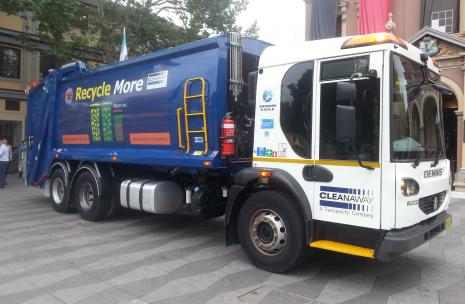 CLEAN-UP SERVICES
We provide 4 x annual area kerbside bulk clean-ups. If you would like a clean-up outside of the scheduled dates, you can book 2 annual clean-up online or call 02 9621 7222. If you have not had confirmation within 5 working days please call City of Parramatta's contractor Cleanaway on 02 9621 7222.
Remember you need to book your clean up before you place any material out

You can put the following items out to be pick up:
branches (bundles 1.5m long or less)
furniture
mattresses
white goods (doors must be removed)
You can't put out:
car parts
food scraps or household rubbish
hazardous waste (including chemicals, gas bottles, medical waste, paint)
industrial, trade or building materials
sheet glass (including mirrors and door glass)
tree trunks, thorny bushes, grass or leaves
Materials must be placed neatly on your nature strip on a date indicated below.
Example: For Zone 1 / Clean-Up 2, place materials out on Sunday, 2 April, as we only pick up between 3 April and 7 April, 2017.
Residents in the new boundary areas added to City of Parramatta (formerly Hills, Hornsby, Auburn or Holroyd) will continue to be serviced by their old waste provider until November 2017. For residents of the former Hornsby, Auburn or Holroyd areas please contact your previous council for waste service enquiries. For those residents of the former Hills council, please contact Cleanaway on 1800 623 865 or City of Parramatta Council after 30 September 2017 on 9806 5544.
You will receive a Clean-up Calendar for your area at the beginning of each year. Alternatively, contact the Waste Hotline on 9806 5544 to find out when your next designated clean-up is.
Find your clean-up collection zone
Use the location search field below to find your collection zone and the date range for scheduled clean-ups. 
To book for a clean-up, please complete the form below. A staff member will contact you regarding to your clean-up date.