Club Parramatta
It was a pleasure to attend the official opening of the new Club Parramatta. As a Council, we recognise the importance of creating community gathering places, where people of all ages and backgrounds can feel at home in our City. The new Club Parramatta will be a drawcard for residents and visitors, providing a diverse range of dining, live sports coverage, music, kids entertainment, and events. I would like to congratulate Castle Hill RSL Group on the delivery of this fantastic new venue. Council is looking forward to working closely with Club Parramatta as we continue to enhance our City's offerings for our residents and visitors.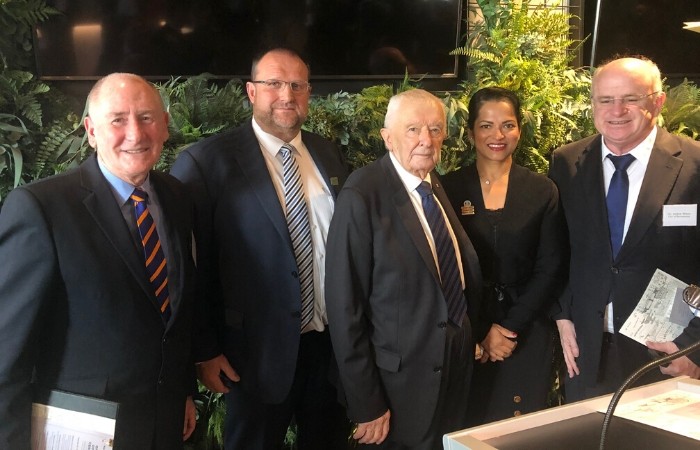 Photo - L–R: City of Parramatta Lord Mayor Cr Bob Dwyer; David O'Neil, CEO of Castle Hill RSL Group and Club Parramatta; Major General (Rtd.) Warren Glenny AO RFD ED, President of Castle Hill RSL Group; Cr Reena Jethi, Deputy Mayor The Hills Shire Council; and Cr Andrew Wilson.
Clean Up Australia Day
On Sunday 1 March, I took part in Clean Up Australia Day alongside many volunteers from our community. Clean Up Australia Day has been running for 30 years and is the nation's largest community-based mobilisation event. We are so privileged to live in our beautiful City, and this event serves as a valuable reminder that we need to look after it, by cleaning up and taking care of our parks, roadsides and waterways. It is important that we all work together to look after our environment and reduce our waste all year round. Thank you to all of the volunteers and groups who helped clean up on the day ‒ it has made a big difference to our unique corner of the world.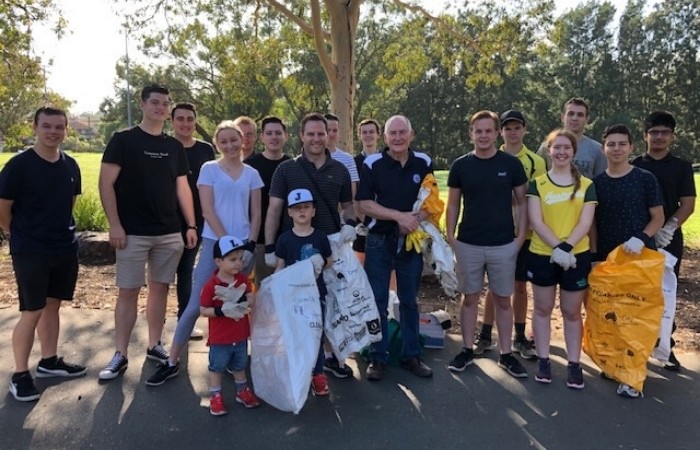 Photo – City of Parramatta Lord Mayor Cr Bob Dwyer with the Hon. Alex Hawke MP and volunteers at Third Settlement Reserve, Winston Hills.
Parramatta Quay transformation
I am pleased to announce that the transformation of Parramatta Quay – the gateway to Sydney's Central River City – is now underway with the start of construction on the long-awaited Escarpment Boardwalk. I am excited to see this game-changing project progress and I look forward to watching it take shape over the coming months. The river foreshore is an important part of our City for the community, with almost 1.5 million people using the area for walking and cycling. The new boardwalk will provide residents with the opportunity to safely walk or cycle from the Parramatta CBD to Melrose Park away from the road. In addition, new plans for the revitalisation of the Charles Street Square precinct, located opposite the Escarpment Boardwalk, are now on public exhibition. Both of these exciting projects will turn the Parramatta riverfront into a true destination. For information and to provide feedback on the Charles Street Square draft concept design, please visit Council's Our Say engagement portal. Submissions close 4.30pm, Monday 16 March.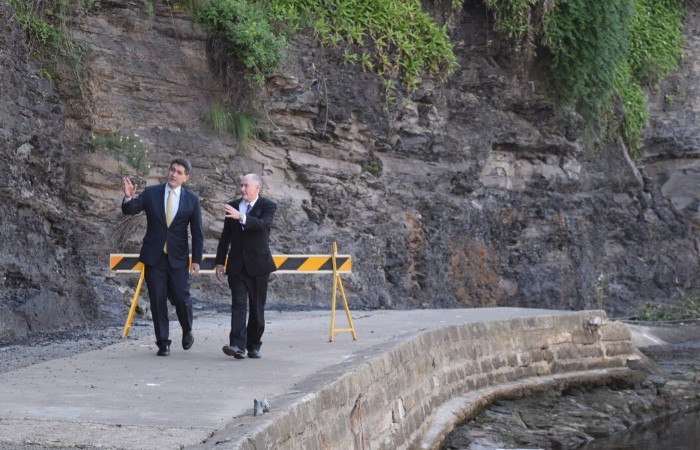 Photo – The Hon. Geoff Lee MP and City of Parramatta Lord Mayor Cr Bob Dwyer at Parramatta Quay
Parramasala
Parramasala, a celebration of the many diverse and rich cultures of Sydney and New South Wales, returns this weekend. Running from 13-15 March in Parramatta's Prince Alfred Square, this popular free event represents a kaleidoscope of more than 30 nationalities and cultures. I encourage the community to come along and enjoy all the food, music, culture, dance, and theatre that will be on offer.