Lord Mayor's Column 16 October 2019
WEDNESDAY 16 OCTOBER 2019
20 YEARS OF SERVICE
It is my honour to highlight the huge achievements of Cr Esber and Cr Wilson, who have both served the community for 20 years. This milestone shows the commitment and dedication that Cr Esber and Cr Wilson have given to Parramatta. I would like to thank both Councillors for all of their work over the past two decades, and for their valuable contributions to the development and growth of our City. I look forward to continuing to work with Cr Esber and Cr Wilson in the future, as we strive to make our City the best it can be.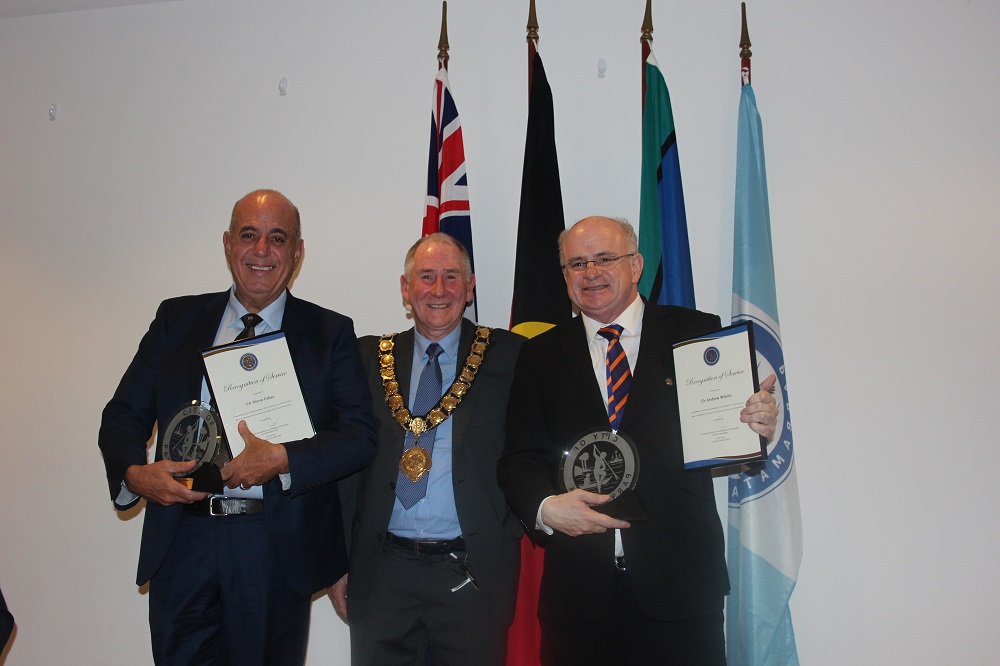 IMAGE: City of Parramatta Lord Mayor Cr Bob Wilson at the 20 Year Service Presentation with Cr Esber (left) and Cr Wilson (right).
THE LAUNCH OF THE GREAT WEST WALK
It was great to attend the launch of the Great West Walk last Friday. The new 65km walking trail runs all the way from Parramatta to the Blue Mountains. This was a community-led initiative by the Walking Volunteers, who have previously developed a number of other great Sydney Walks, including the Sydney Harbour Walk, Great North Walk and Sydney's Coastal Walks.  As part of this project, City of Parramatta Council delivered a new 1.2km walking track that runs along Toongabbie Creek. The $850,000 Toongabbie Crossing was funded by City of Parramatta Council and the NSW Government. The Great West Walk provides an opportunity for people to get outdoors and explore the beautiful bushland corridors, regional parks, and waterways that Western Sydney has to offer.  I invite everyone to go and check it out – whether you walk 1km or all 65.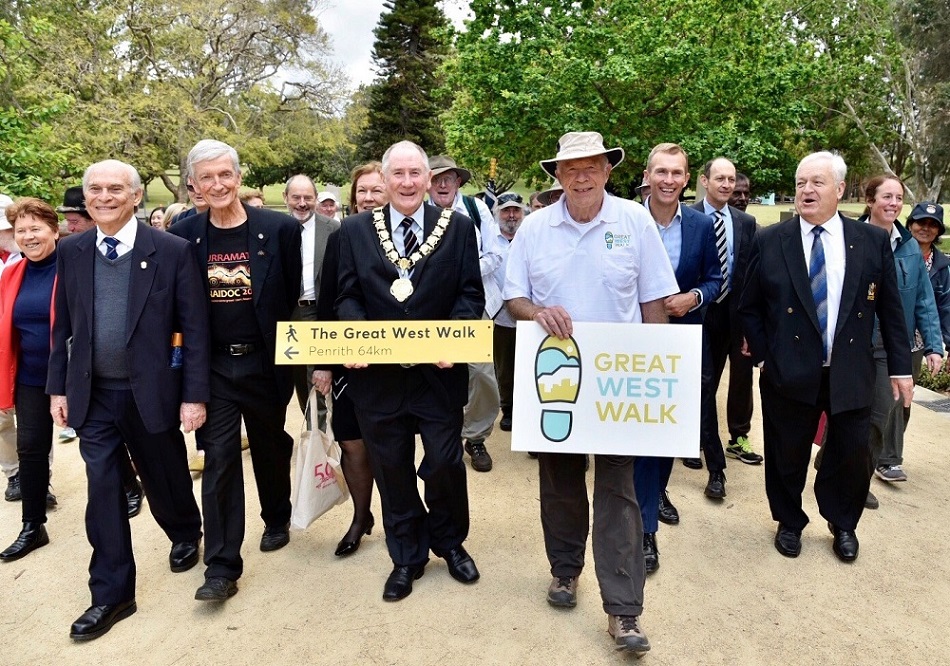 IMAGE: City of Parramatta Lord Mayor Cr Bob Wilson at the launch of The Great West Walk with L to R: Cr George Campbell, Senior Vice President WSROC (Cumberland Council), Cr Phil Bradley, Lady Mayoress Jenny Dwyer , Ian Napier, President Walking Volunteers , The Hon Rob Stokes MP, Minister for Planning and Public Spaces, Prof Glen Maberly, Director Western Sydney Diabetes.
PARRAMATTA LANES
Parramatta Lanes is now in full swing and it's great to see so many people attending the festival and experiencing the food stalls, bars, incredible music acts and art installations on offer. Parramatta Lanes is a wonderful celebration of food, fun, and culture. I am proud to see the City of Parramatta hosting such fantastic events for the local and wider community to enjoy. Parramatta Lanes will be running until this Friday 18 October – don't miss it! To see the full program visit parramattalanes.com.au.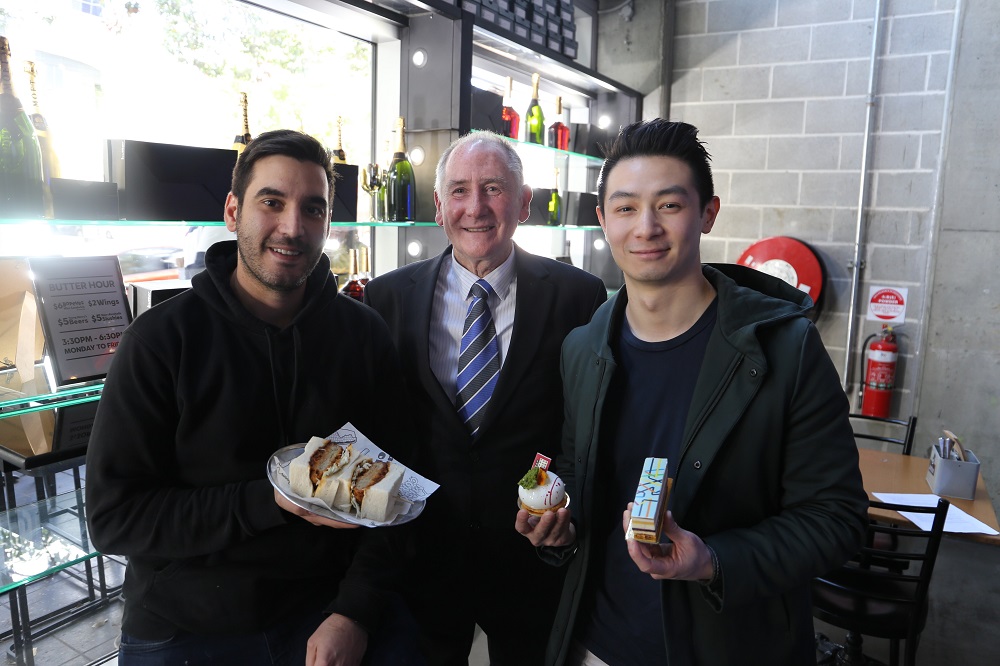 IMAGE: City of Parramatta Lord Mayor Cr Bob Dwyer pictured with Julian Cincotta Chef and Co-Owner of Butter (left) and Reynold Poernomo Co-Owner of KOI Dessert Bar & Dining (right).