Lord Mayor's Column - 25 March 2020
Council's response to COVID-19 
COVID-19 is having a profound impact on Australia and across the world. City of Parramatta Council is monitoring the situation closely and is following all state and federal public health advice. 

Our top priority during this time is the health and safety of our community and Council staff.  This has meant postponing and cancelling a number of our popular events - including family fun days, Winterlight and Warami - and introducing additional precautionary measures to our many community facilities. 

For up-to-date information on all services and facilities across the City of Parramatta, please visit Council's COVID-19 page. This is a stressful time for many people, however, it is important that we, as a community, remain calm and continue to support and help one another as best we can.  Stay safe, practise good hygiene, and remember to follow the social distancing guidelines. Working together as a community will help make a big difference. 
Lifeblood Teams Western Sydney Celebration 
Earlier this month I attended the Western Sydney Lifeblood teams event to celebrate the incredible achievements of the Australian Red Cross Lifeblood program and its champions. One in three of us will need blood products at some stage in our lives, so blood donors play an incredibly important role. I would like to thank and congratulate the Western Sydney community, who have generated 33 per cent of the nation's blood and plasma donations, which has helped to save more than half a million lives. In the wake of COVID-19, our healthcare systems need extra support. I encourage our healthy community members to go and make a blood donation. Lifeblood has robust processes in place to ensure the health and safety of donors. Your donation could help to save a life.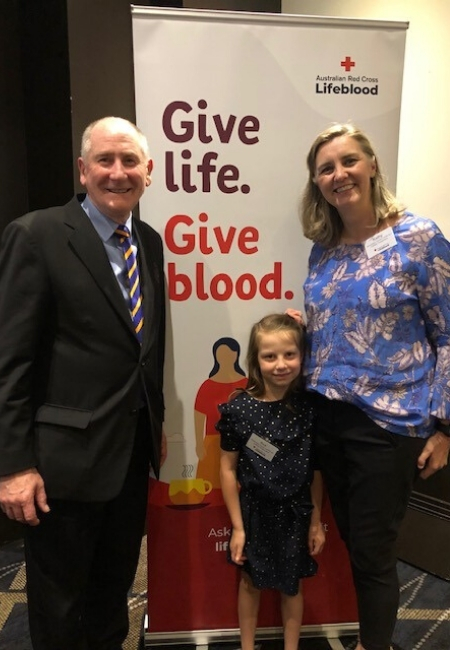 Photo – City of Parramatta Lord Mayor Cr Bob Dwyer with Kathy and Ava Garland at the Lifeblood Teams Western Sydney celebration held on 4 March. 
Supertee - A wonderful local social enterprise!
In order to break up some of the very negative news of the last few weeks, I wanted to highlight a wonderful social enterprise that has been started by a group in our local community. Supertee create revolutionary medical garments for children with long-term illnesses, designed to make changing during hospital stays easier. The team at Supertee has raised more than $150,000 and donated 3,000 of its garments to hospitals around Australia. You can learn more about Supertee, who are helping to make the lives of sick children a little bit brighter.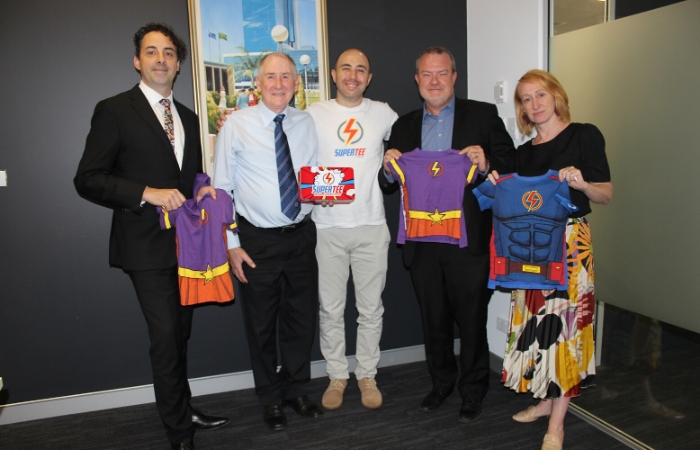 Photo: L-R: David Moutou, Group Manager Social & Community Services City of Parramatta, City of Parramatta Lord Mayor Cr Bob Dwyer, Jason Sotiris, Co-Founder of Supertee, Matt Carroll Supertee, Karly Smith, Strategic Partnerships Coordinator City of Parramatta pictured on February 20.