Parramatta Light Rail construction underway; Eat Street remains open
I am pleased to see the initial construction of the Light Rail now underway, bringing us another step closer to having a great new method of public transport for our thousands of residents, workers and visitors.
While this construction will cause some disruption, it is important that we continue to support our local businesses during this time. Parramatta's famous 'Eat Street' (on Church Street) remains open, with all of your favourite places to eat operating as usual. There is something for everyone at our multicultural hub of cuisine, with options including Italian, Thai, Indian and Mediterranean. There are also great burgers, desserts and more! I encourage our community to get out and explore all of the delicious options that Eat Street has to offer.
Billbergia Bennelong Bridge Run – BBBRUN
I was delighted to kick off the Billbergia Bennelong Bridge Family Fun Run on Sunday, 16 February. It was fantastic to see so many people from our community participate, having fun while supporting some great charities. It is great to see this event continue to grow each year, bringing people together and encouraging healthy and active lifestyles. The BBBRUN is also a very inclusive event, allowing people of all ages and physical abilities to get involved. I would like to recognise David Bates who won the RaceRunning event – this is an innovative sport for people living with impaired balance, including those with cerebral palsy and arthritis and amputees. I would encourage locals to get involved in future events; it was a wonderful day.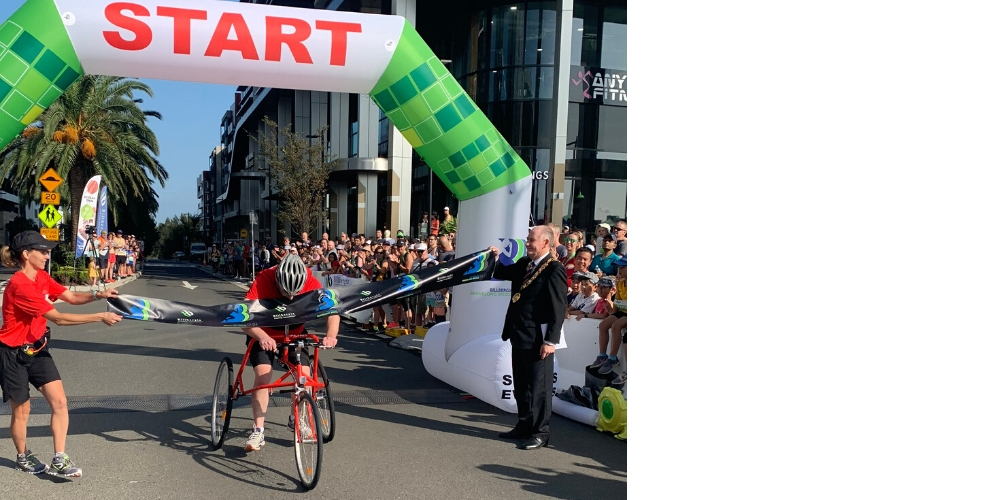 Image – David Bates crossing the finish line of the RaceRunning event at the BBBRUN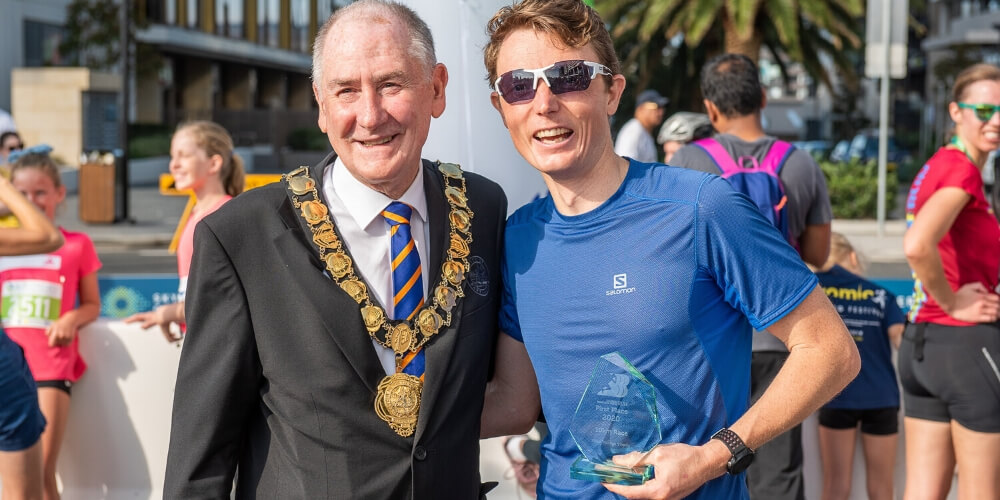 Image – City of Parramatta Lord Mayor Cr Bob Dwyer with Caleb Wegener, winner of the 10km event at the BBBRUN.
Welcoming the new High Commissioner of India
I was honoured to welcome the new High Commissioner of India, His Excellency Mr A. Gitesh Sarma, at a reception last Monday. Parramatta is a melting pot of many cultures, with more than 27,000 people of Indian ancestry calling our City home. Members of this community are making a tremendous contribution to the development of our City – in culture, in business and industry, and to our civic life. In Parramatta, we are fortunate to live in a land of acceptance and encouragement, where respect for different cultures is a major part of our story. I wish His Excellency Mr A Gitesh Sarma all the best during his time in Australia as the High Commissioner of India.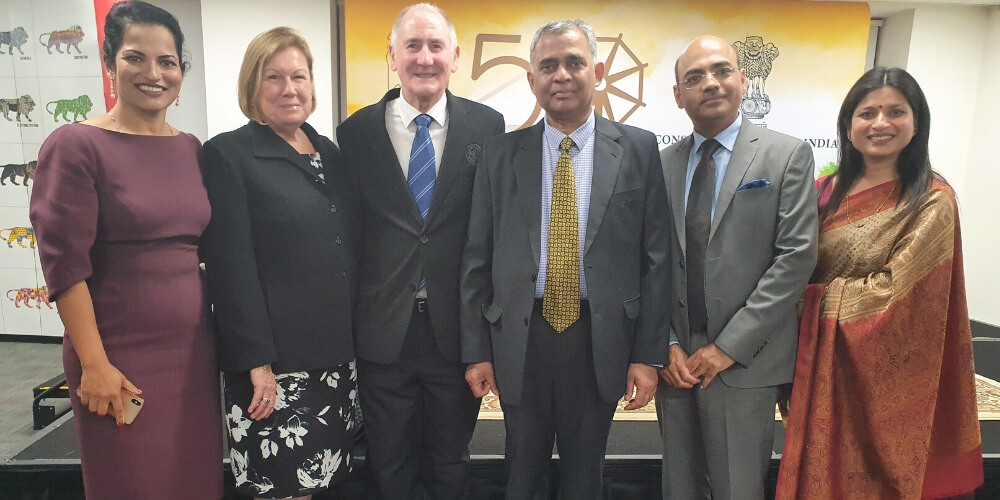 Image – From L to R:  Cr Reena Jethi, Deputy Mayor The Hills Shire Council; Lady Mayoress Jenny Dwyer; City of Parramatta Lord Mayor Cr Bob Dwyer; H.E. Mr A. Gitesh Sarma; High Commissioner of India to Australia; Mr Manish Gupta, Consul General of India, Sydney; and Mrs Nimeesha Gupta.