Lord Mayor's Column - 4 March 2020
State Memorial for those impacted by the recent bushfires
On Sunday 23 February, I attended the State Memorial for those impacted by the recent bushfires, held at Sydney Olympic Park. It was a sombre occasion as the 19 civilians and six firefighters who lost their lives during the bushfire season in New South Whales were recognised and remembered. It was moving to see so many people from our community attend the Memorial and pay their respects. On behalf of the City of Parramatta, I would like to extend sincere thanks to all of the volunteers and emergency services personnel who helped keep our communities safe throughout the terrible bushfire season.  
Carmen Drive Family Fun Day 
Carmen Drive Reserve in North Rocks has been officially opened by Cr Jefferies, after undergoing a $1.1 million upgrade. On Sunday 23 February, the community enjoyed a Family Fun Day to mark the occasion, and had an opportunity to explore the upgraded facilities which include a renovated shop frontage, an additional car park to service the Carmen Drive shops, an amenities block, and fenced playground. These upgrades will make a big difference to the community, with the new playground offering a space to for families to enjoy some outdoor fun, and the additional carpark making it easier to visit and support our local businesses. It was fantastic to see the community enjoy the event and take advantage of the great facilities available in our City. 
Photo – Eventgoers enjoying the Carmen Drive Family Reserve Family Fun Day.
Culture and Wellbeing event 
I was delighted to attend Parramatta Chamber of Commerce's inaugural Culture and Wellbeing event. It was wonderful to gather with other Western Sydney business and community leaders for an open discussion on wellbeing, leadership, culture and heritage, and how they are interconnected. Council recognises that Parramatta is going through great change and transformation. Maintaining a strong focus on creating connected, resilient communities, and improving wellbeing, will prepare us for the opportunities and challenges that our growth brings. Events like this one help to open doors for our future leaders and strengthen the partnership between our City, its businesses, leaders, and our Aboriginal and Torres Strait Islander communities.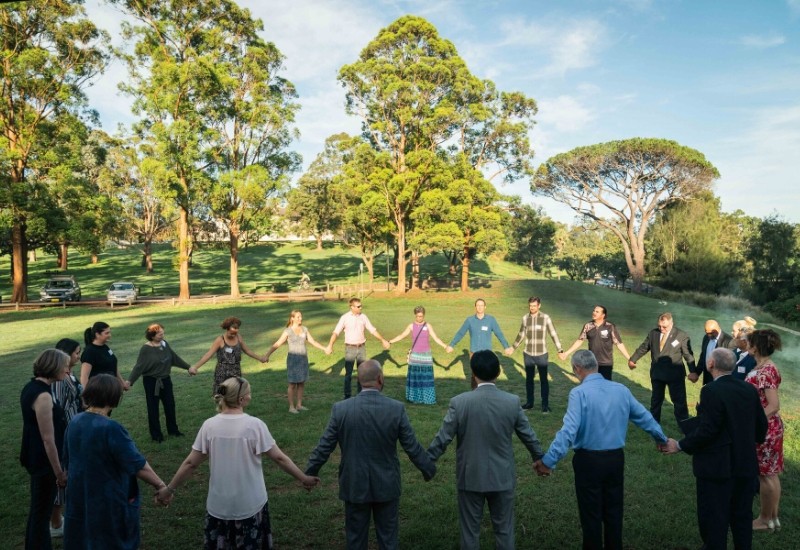 Photo – Attendees at the Parramatta Chamber of Commerce's Culture and Wellbeing event.