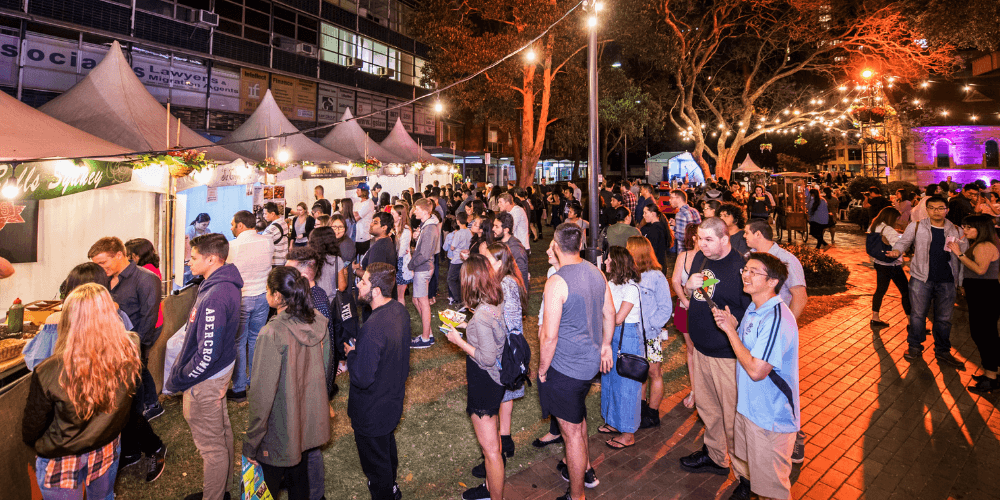 The City of Parramatta is excited to present - Parramatta Night Market!
Monday 8th July - Thursday 11th July 2019, 5pm – 9pm
Market Street, Parramatta
Parramatta Night Market displays a diverse selection of food and merchandise stalls from local and small businesses within the Council's Local Government Area and greater Sydney.  
Operating nearby to Parramatta's annual Winterlight Festival, Parramatta Night Market has the opportunity to tap into the Winterlight crowd.
Stallholder Expression of Interest
We encourage local businesses who have unique and sustainable products on offer to apply. Whether it be gourmet food, local fashion, artisan gifts and homewares– we want you! Vendors from greater Sydney are also welcome to apply.
To submit your expression of interest please download and complete this form*. The Stallholder Expression of Interest forms will be open Friday 3rd May 2019 and close 5pm, Friday 31st May 2019.
*Please note that this is an expression of interest, and only successful vendors will be contacted.
Should you have any queries, please direct them to eventsstallholder@cityofparramatta.nsw.gov.au.