Immerse in the unique sounds, sights and wildlife of the Australian bush. 
Step inside Creature to experience the Australian landscape though our play space of interactive, digital projections. 
Be greeted by the bounding kangaroos, the chirp of the crickets and croaking frogs. Chase the moon, and send the stars swirling with the help of your friends.  
Workshop Performances
Dive deeper into Creature with a workshop performance that encourages children to take centre stage and explore the magical Australian bush through creative movement and artistry.
Set within the immersive play space of digital projections, children will be guided and inspired to engage with the interactive visuals through play, dance, movement, improvisation and story telling.
Best suited to children 3 to 8 years.
On at PHIVE, 5 Parramatta Square, these School Holidays.
$10 per ticket*. Bookings essential. 
Workshop Performance Dates:
| | | |
| --- | --- | --- |
| Thursday (6th & 13th July) | 10am - 10:30am | 1pm - 1:30pm |
| Friday (7th & 14th July) | 10am - 10:30am | 1pm - 1:30pm |
| Saturday (8th & 15th July) | 10am - 10:30am | 1pm - 1:30pm |
| Sunday (9th & 16th July) | 10am - 10:30am | 1pm - 1:30pm |
Children 12 years and under must be accompanied by and adult.
*Babes in arms (under 1 year) and Companion Card Holders Free.
Play Space 
Creature also has an immersive play space with interactive visuals that will send imaginations into a world of discovery.  
The play space is completely FREE, no bookings required.
Monday to Wednesday: 10am to 4pm
Thursday to Sunday: 10:30am to 4pm.* 
*Please note the play space will be closed during workshop performance times. See below.
Workshop performances on Thursday to Sunday will encourage children to take centre stage and explore this magical setting through creative movement and artistry. Find out more below.
Don't miss this great experience at PHIVE in the heart of Parramatta.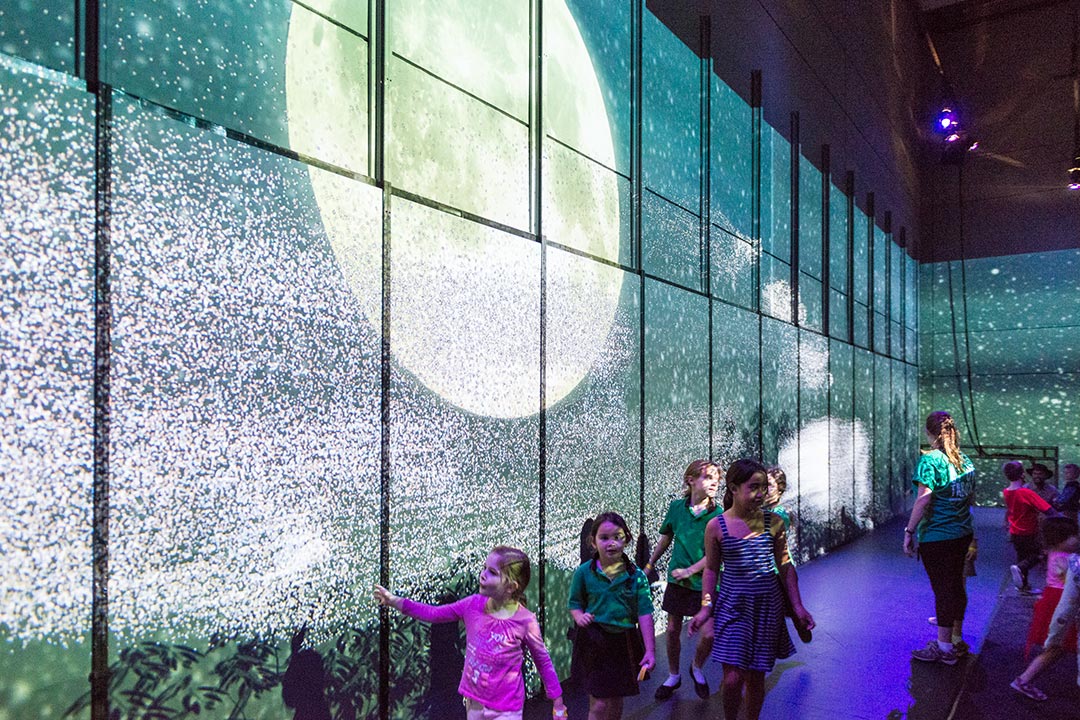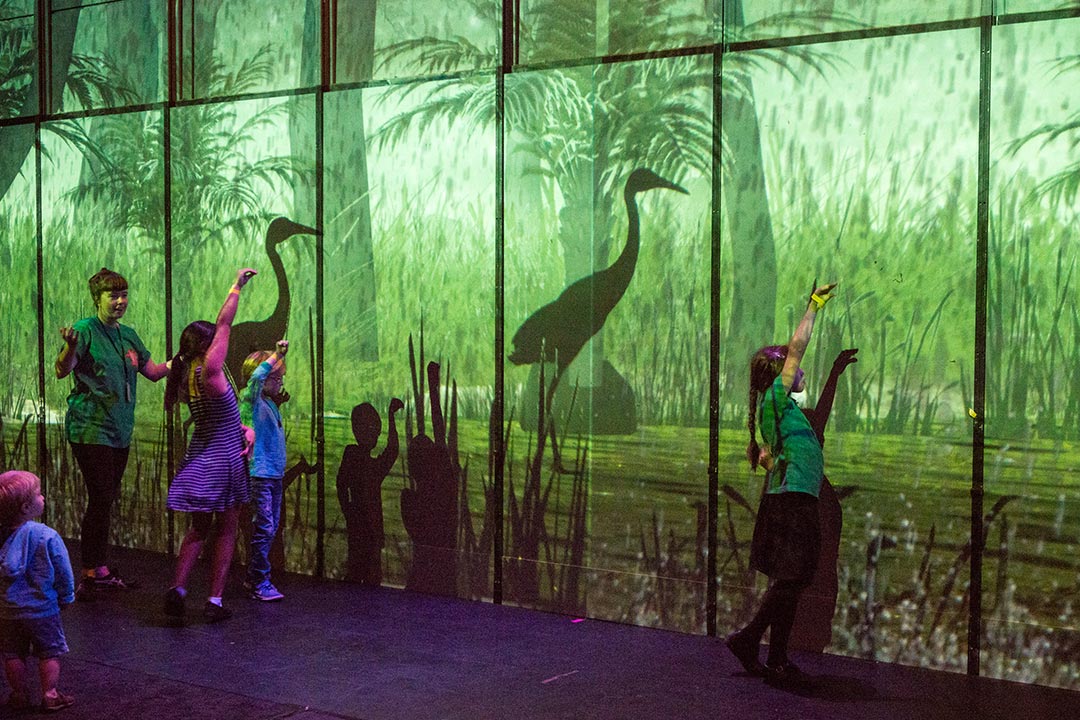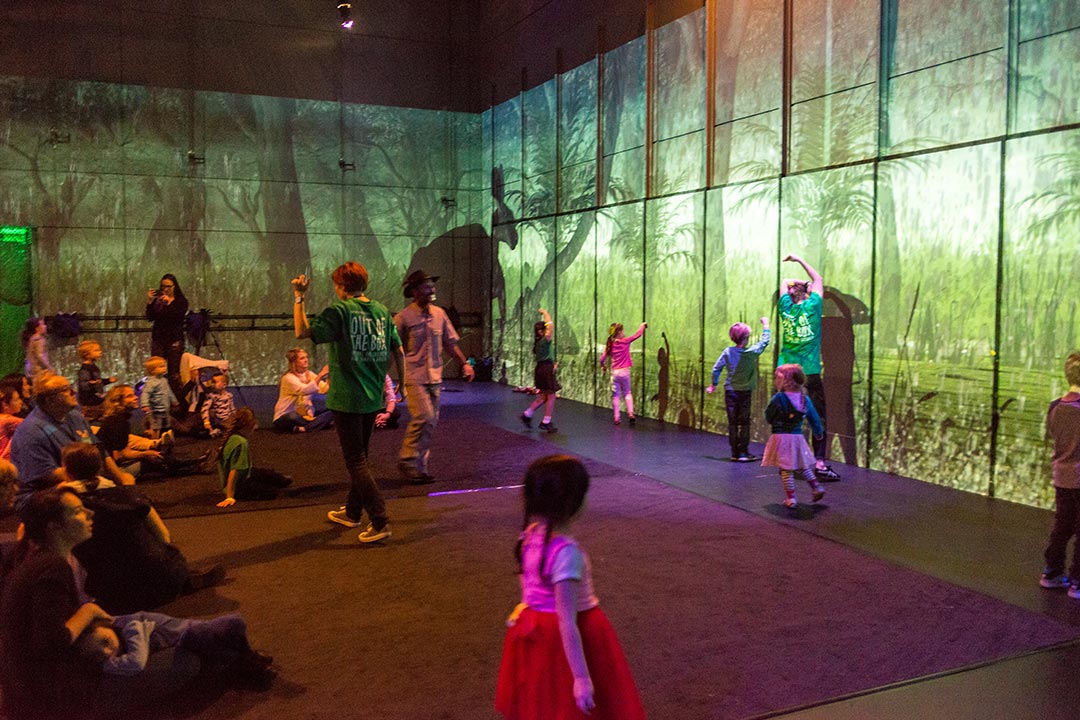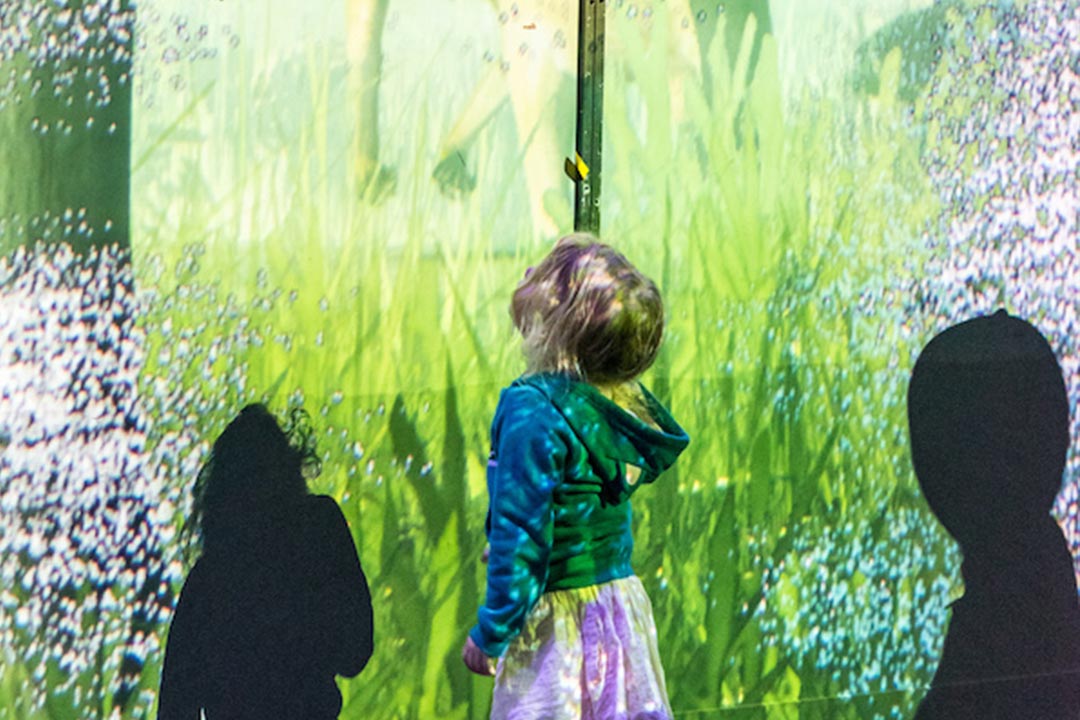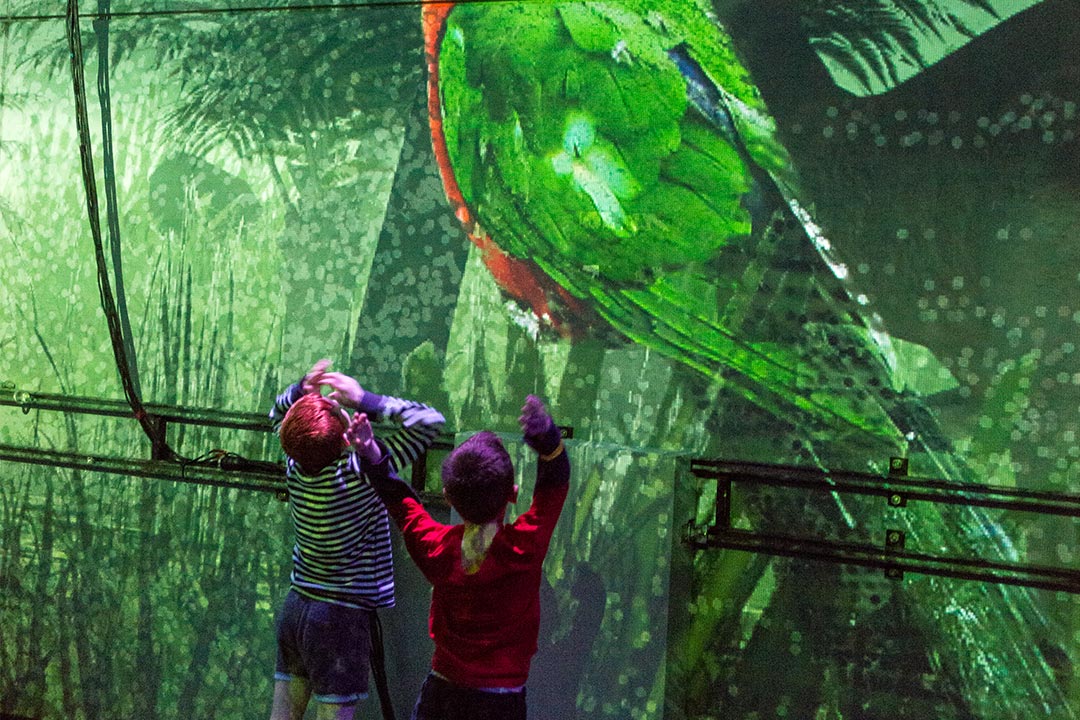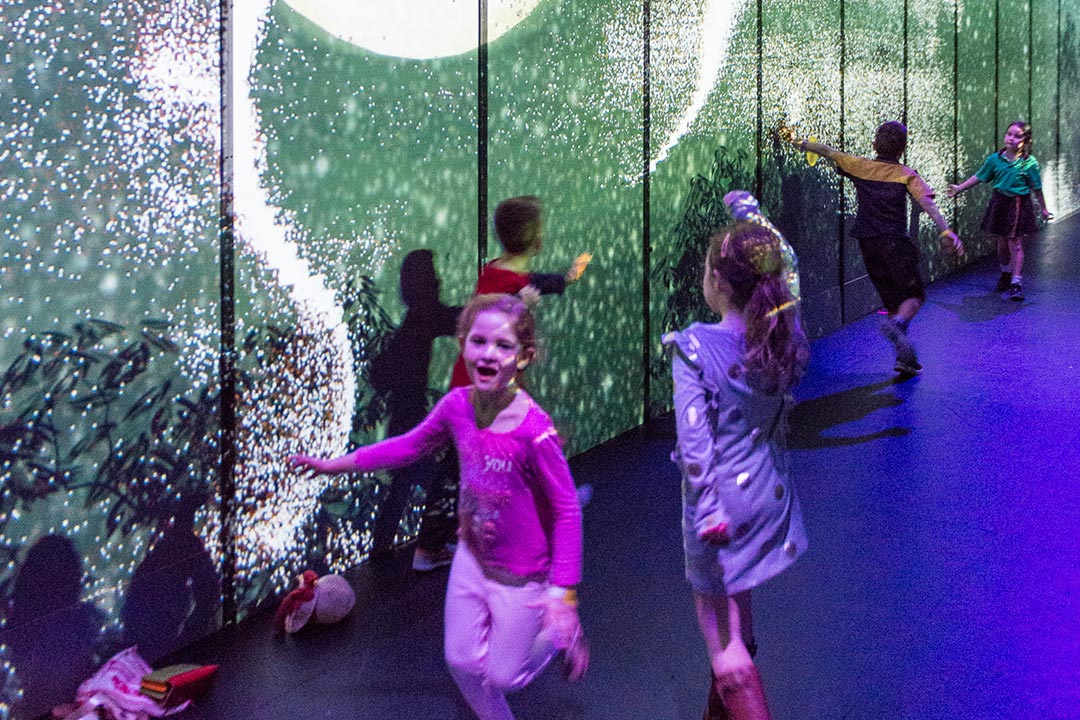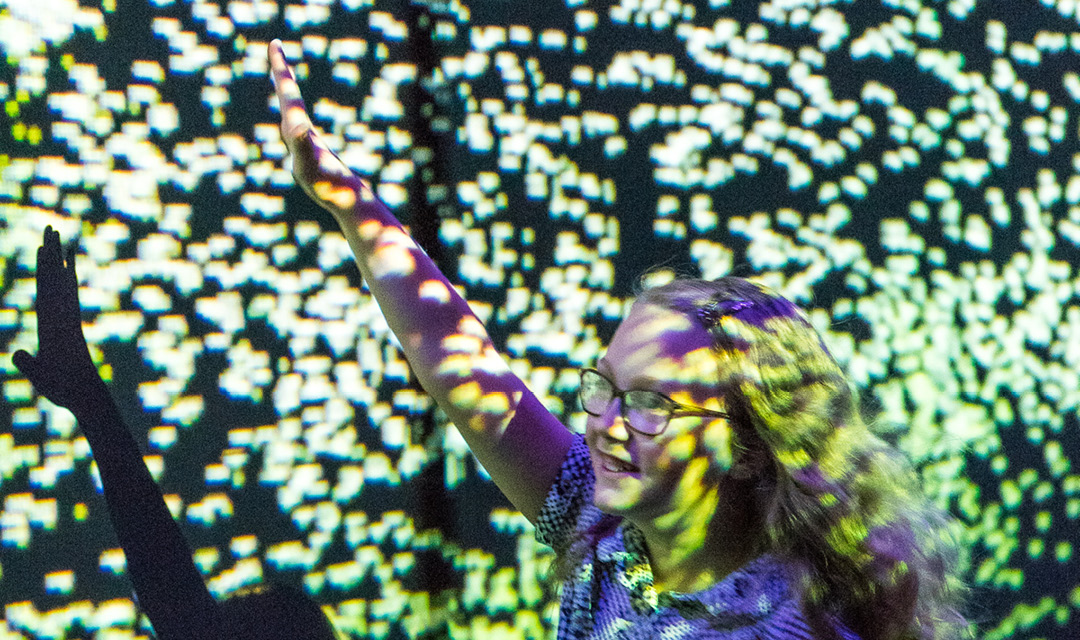 Stalker Theatre & Box of Birds
Stalker Theatre is well-respected multidisciplinary theatre company based in Sydney. Stalker make high quality physical and visual productions for a extraordinarily diverse range of audiences. 
Stalker Theatre's technology branch, Box of Birds, specialises in developing live interactive digital experiences for installations and live performance. 
Stalker and Box of Birds have presented at many of Australia's major arts festivals and venues, and in over thirty countries nationally and internationally. 
Their work communicates powerfully and imaginatively - far beyond the constraints of traditional theatrical contexts. 
Funding Partners 
Creature was originally commissioned by Queensland Performing Arts Centre for the Out of the Box Festival for Children. 
Stalker Theatre & Box of Birds are supported by the New South Wales government through Create NSW. 
Stalker Theatre, Create NSW, QPAC Out of the Box Festival, Queensland Government, University of Technology, Sydney, Office of Environment and Heritage, Australia Council for the Arts