Council Climate Change Initiatives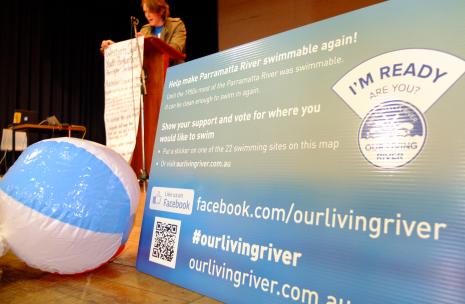 City of Parramatta Council has achieved Milestone 5 of the global Cities for Climate Protection Program (CCP) and has committed to CCP Plus which aims to further reduce greenhouse gas emissions. To achieve reductions a variety of programmes have been designed to assist residents and industry to reduce their environmental impact.
The Parramatta Climate Action Plan is a guide to climate change management that specifies climate action targets and defining 29 specific community actions to reduce greenhouse gas emissions Parramatta.
Community Initiatives
City of Parramatta continues to run numerous education programmes for schools, community groups and business on ways to reduce greenhouse gas emissions, energy use and other resource consumption and waste issues. Projects include:
ecosmart community program: Joint Western Sydney project involving both sustainability audit and environmental awareness for residential properties in the area
3 CBD's programme: Joint project with North Sydney, City of Sydney and Department of Energy, Utilities and Sustainability (DEUS) to undertake a Greenhouse Gas Reduction Project with commercial office tenants in the 3 largest cities
energy smart homes: Education kits and awareness campaign developed for residential sector
CBD Building Greenhouse Pilot Project: a scheme targeted at reducing greenhouse emissions in commercial office buildings in Parramatta's CBD.
Travel Initiatives
Travel planning projects include:
residential development strategy reviewing future development zoning around major transport nodes
free shuttle bus introduction to encourage use of public transport
cycleways roll out of a network of on and of road bikeways
travel access guide to promote integrated use of public transport.
Corporate Initiatives
City of Parramatta is implementing an Environmental Management System across the organisation to reduce its environmental footprint. Projects include:
retrofit of all major buildings with new energy efficient lighting
new fleet policy with focus on 4 cylinder cars and LPG and the introduction of greenfleet to offset remaining greenhouse gas emmisions. This includes running of 2 prius in the fleet
conversion of a 9-tonne garbage truck from diesel to compressed natural gas, in partnership with the Australian Greenhouse Office Green Energy
purchase of 25 per cent greenpower for our main buildings.
Greenhouse Abatement Actions
Civic Place development of ABGR rating of minimum 4.5 Star for the new Civic Place redevelopment incorporating both Council's building as well as commercial and residential space.
Review of City of Parramatta car parks and energy use, in particular lighting, in collaboration with Integral Energy
Canvassing options for energy efficient public lighting as part of Council Public domain improvements
Retrofit of a childcare centre to demonstrate various sustainable practices and assets such as solar panels, rainwater tanks etc.