All casual visitors of high school age and above need access cards for entry to Parramatta, Granville and Epping Swimming Centres. Access cards are free but normal facilities fees and services charges apply.
Complete a short registration form at our swimming centre reception and have your photo taken to obtain an access card.
Facilities can be extra busy on hot summer days so please allow extra time to complete your access card application during popular time frames.
Your photo will be stored with your profile onsite. Make sure to present your access card at each visit.
Once the Parramatta Swimming Centre closes on 31 March 2017, free aquatic passes will still be available at Epping Aquatic Centre and Granville Swimming Centre to NSW Seniors Card or Disability Pension Card holders who live in the Parramatta Local Government Area.
Passes are also available to NSW Aged or Disability Pension card holders at Wentworthville Swimming Centre, Merrylands Swimming Centre and Guildford Swimming Centre.
Call Cumberland Council for further information:
p: 02 9840 9840
The Sydney Olympic Park Aquatic Centre will not be honouring these cards.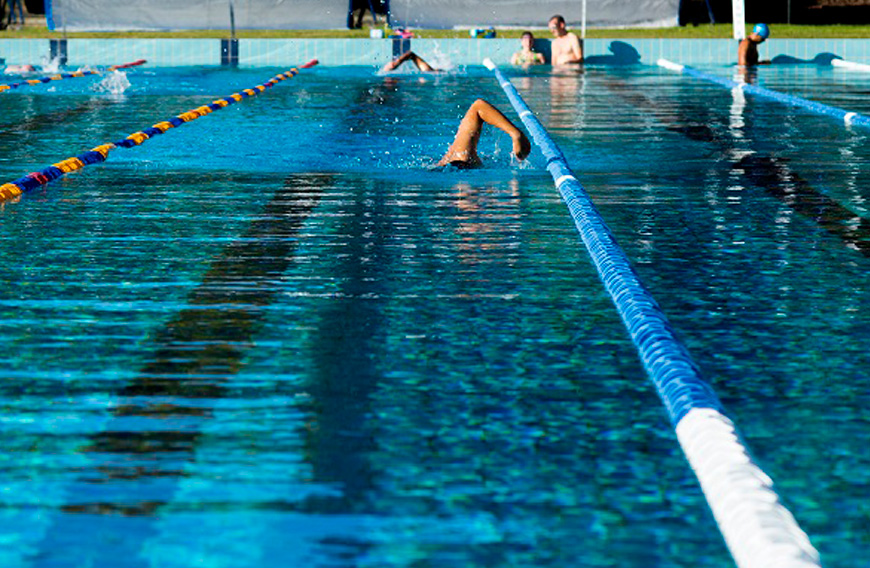 Frequently Asked Questions
What is an access card?
An access card is similar to a membership card for other services and facilities. Patrons are required to produce their card for entry to Parramatta, Granville or Epping Swimming Centres.
Why does the City of parramatta use access cards?
Access cards have been implemented to improve the safety of swimming centres and assist City of Parramatta in tailoring its facilities, programs and services to meet the needs of users. In addition, access cards:
help minimise anti-social behaviour and create a positive and safer environment for pool users
provide emergency contact details of patrons in case of an emergency.
Who needs an access card?
All swimming centre users of high school-age and above need an access card. Children younger than high school age can gain entry with a patron who has an access card.
When will I receive my access card?
Your access card is issued on the spot after completing a Casual Entry Form onsite and taking your photo.
What happens to my information?
All information you provide to us will be stored securely in accordance with City of Parramatta Council's Privacy Management Plan.
What happens if I refuse to provide my personal information or have my photo taken?
Access to the City of Parramatta's swimming centres will only be granted to patrons who have completed the Casual Entry Form and have their photo taken.
When do I show my access card?
You need to present your access card at the swimming centre reception on arrival each time. Normal entry fees apply.
What happens if I have forgotten my access card?
If you have previously completed a Casual Entry Form, we can offer you access as your details are stored on our system. However, we encourage you to keep your access card with you at all times.
Will I need to renew my access card?
There is no need to renew your access card. It has no expiry. 
What happens if my personal information changes?
If any of your details change, simply notify our staff. Changes may include a change of address or a change in emergency contact details.