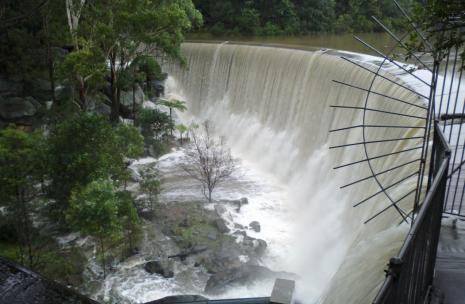 Flooding is a significant issue that affects existing and future developments in Parramatta.
Catchment modelling
City of Parramatta undertakes catchment modelling to develop an understanding of the flooding and water quality problems that exist in the City. Catchment modelling studies look at flood levels for different storm size scenarios, areas of inundation, problem areas where pipes are under capacity and pollution hot-spots. Plans to date include:
Subiaco Creek sub-Catchment Management Plan
Vineyard Creek sub-Catchment Management Plan
Duck Creek sub-Catchment Management Plan
Duck River Flood Study Review
Claycliff Creek Catchment Review
Drainage Review of localised flooding areas.
Drainage Construction and Maintenance
Drainage works and upgrades are undertaken across the city to manage nuisance or local overland flooding. Works include increasing channel, pit and pipe capacities, replacing damaged or end of life drainage assets, scheduled maintenance of known hot spots and reports of system blockages.
Floodplain Risk Management Planning
Please visit the NSW government's website for up-to-date Parramatta River Water Levels
Floodplain Management Plans are prepared in accordance with the NSW Government's Floodplain Development Manual to identify ways to reduce the risk of damage from flooding. These plans include measures such as:
flood modification: retarding basins, levees, channel improvements
property modification: rezoning, house raising, voluntary purchase
response modification: education, emergency response and recovery planning, insurance.
Floodplain Risk Management Studies and Plans have been undertaken for:
North Wentworthville
Upper Parramatta River
Brickfield Creek (Supplementary)
Actions identified in the Floodplain Risk Management Plan, in particular those identified as 'flood modification measures', receive funding through Council's flood mitigation budget.