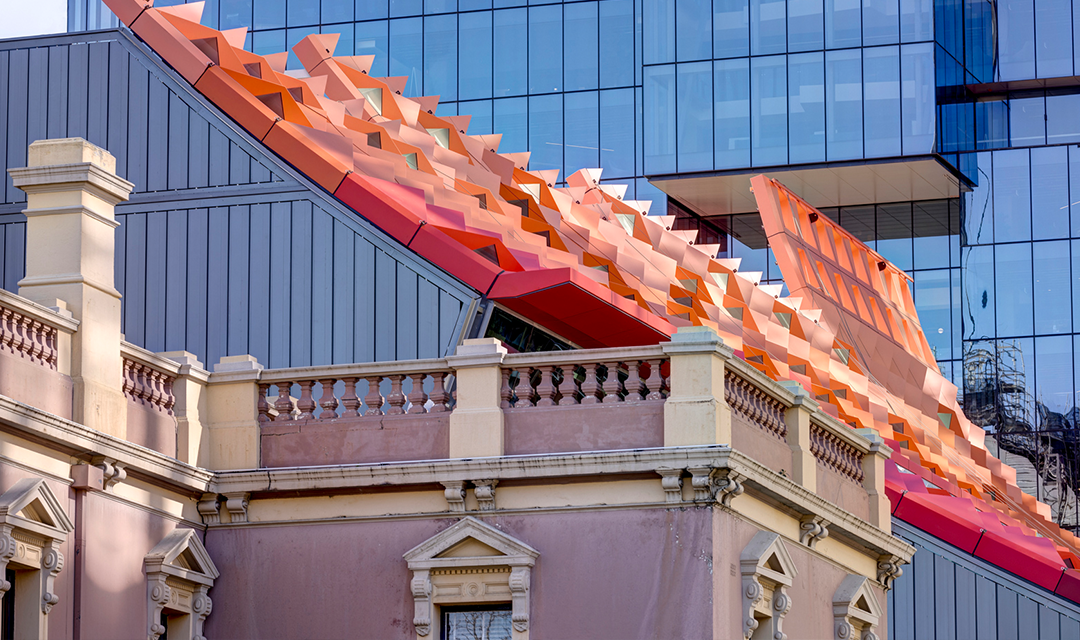 Parramatta Square always was, and always will be, a Dharug gathering place
A place of gathering 
Parramatta Square always was, and always will be, a Dharug gathering place.The traditional owners of the land that Parramatta Square sits on are the Burramattagal people of the Dharug Clan.
After the first convicts arrived at Sydney Cove in 1788, a settlement was established at the furthest navigable inland point of the Parramatta River, chosen for its freshwater and fertile soils. While initially named Rose Hill, the settlement was renamed Parramatta in 1791. Parramatta's name comes from the Aboriginal word Baramada or Burramatta, which is commonly translated as 'the place where the eels lie down' or 'head of waters'.
Over the years, settlers populated the area, and the land was used at different times for open paddocks, stock yards, a storage area for impounded animals and part of a lumber yard.
In 1797, the foundation stone of St John's Cathedral was laid on the western edge of the Parramatta Square precinct, making it the oldest church site and continuing place of Christian worship in Australia. A railway station was established on the southern side of the precinct in 1860, with Parramatta Town Hall later completed in 1883. In 1986, a pedestrian mall from the railway station to Macquarie Street opened.
Towards the end of the 20th century, plans were made to redevelop what was the existing Civic Place into Parramatta Square, with the precinct's first new building opening in 2009.
This incredibly rich history is now permanently celebrated through markings, public artworks and shared stories throughout Parramatta Square and PHIVE, while tours of the precinct are available to discover even more.
And the Square has come full circle. Once the location of the original Market Place and Town Pound, it's now home to a vibrant farmers market every Wednesday. While the former library has returned to its original home in the form of PHIVE's new state-of-the-art City of Parramatta Library.
Seamlessly blending the past with the present, Parramatta Square is now a place for inspiration, discovery, and connection – the world's gateway to the fascinating mosaic that is Parramatta.