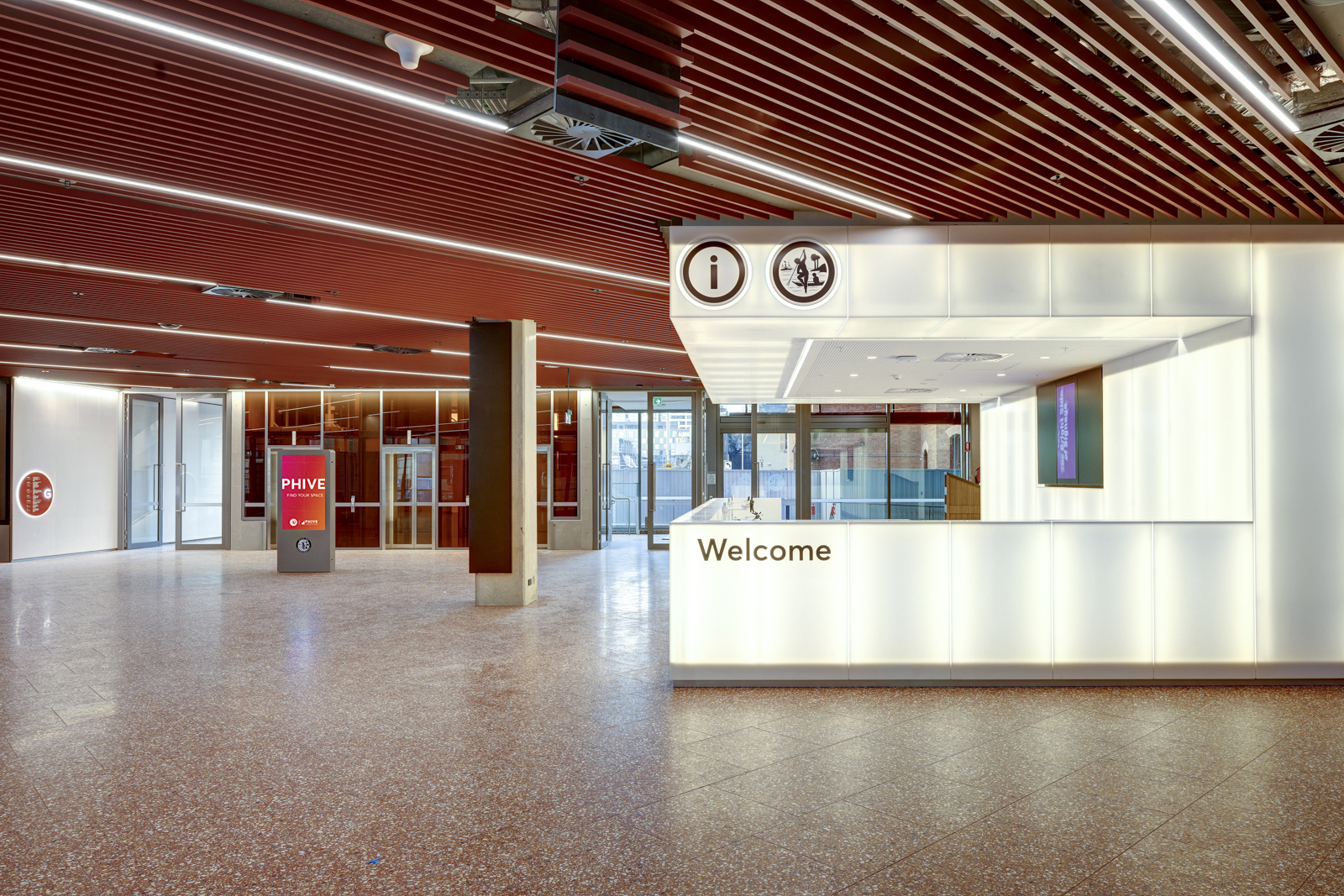 All things local
Need help? You can contact the City of Parramatta in a number of ways to find all the answers you need.
Visit  our customer service team at PHIVE to assist you with cashless rate payments and transactions, applications, certificates, enquiries and other council services. The team also provides visitor information, assistance with event and venue bookings, tips on how to get the most out of your library, and more.  
On the ground floor, and throughout PHIVE, our uniformed team are there to help.
Our call centre and online services provide additional ways to connect with Council.
 
Easier to connect
Whether you live, work, study or visit our city, our extended hours make it even easier to connect. Customer services are available 7 days a week at PHIVE. 
Monday to Thursday, 9am – 8pm
Friday to Sunday, 9am – 5pm
Central location
PHIVE is centrally located on Parramatta Square, just 200 metres from Parramatta Station and a short walk from the Bus Interchange. Find out about visiting PHIVE.
One-stop-shop
There is more to do at PHIVE. Find a place to meet, connect and do business. Or simply, take some time out to explore the art, architecture or enjoy a coffee.
Self-help kiosks, charging points and public computers are also available throughout PHIVE. 
Our online services for payments and transactions are available 24 hours, 7 days a week.
JP Service
JP services are available at PHIVE in the foyer on the Ground Floor
Please see the calendar below for days and times