Community Care volunteers make a difference in the City of Parramatta 
(Back to top)
Since 1994 Community Care has provided a range of services to support older people and people with disability. The volunteer team is an essential component of the services as they engage in diverse roles to partner and facilitate opportunities for each participant to maintain the good things in life and promote sustainable independence. 

If you have a passion to make a difference in the lives of people, minimise social isolation and contribute to improving their quality of life, we would like to hear from you. 
Volunteer roles
There is a diverse range of volunteer roles across our services.
| | |
| --- | --- |
| | Volunteers are matched based on common interests and provide weekly or fortnightly social visits or community activities based on the needs of the person |

| | |
| --- | --- |
| | Volunteer drivers and helpers deliver meals each weekday morning |

| | |
| --- | --- |
| | Volunteers facilitate socialising and dining out in restaurants |

| | |
| --- | --- |
| | Volunteers provide social support over lunch for people at risk of malnutrition |

| | |
| --- | --- |
| | Volunteers help out at reception and assist with various group activities including walking groups, social groups and classes |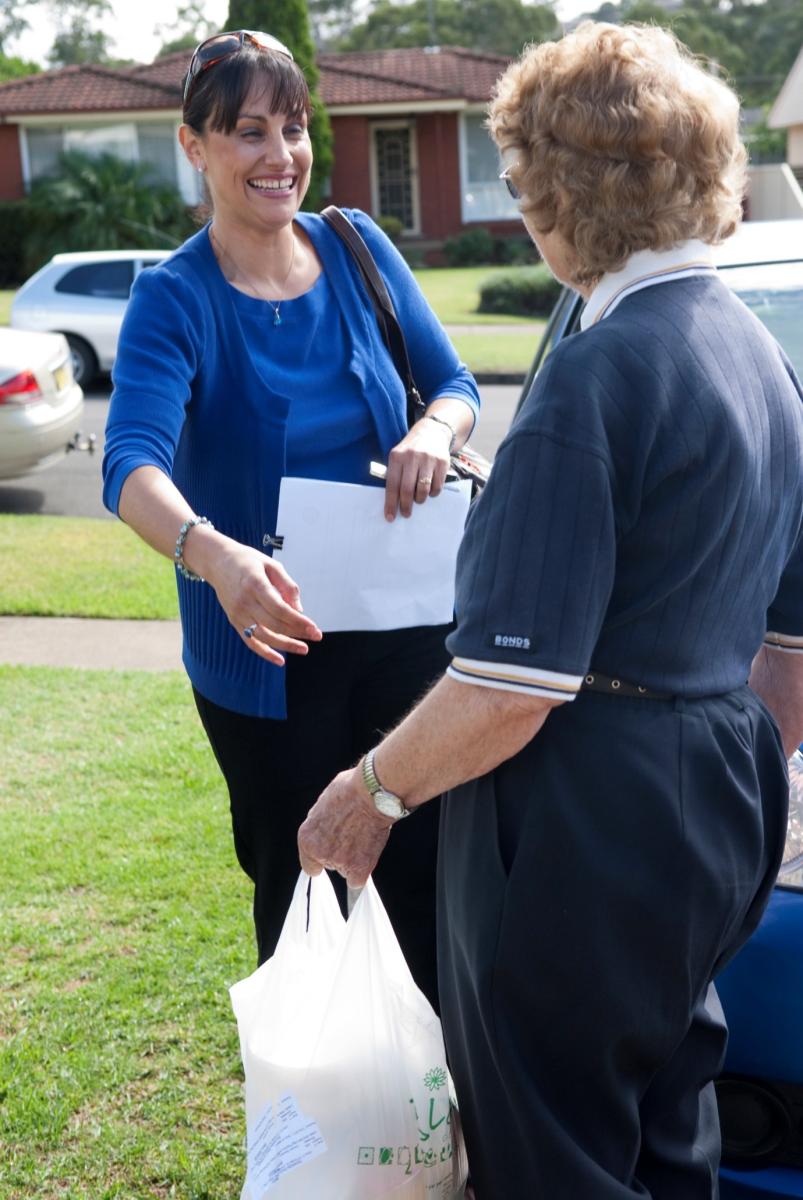 Volunteering is an activity which takes place through not for profit organisations or projects and is:
of benefit to the community and the volunteer
by free will of the volunteers and without coercion
without financial gain 
for designated volunteer positions only.
Being a volunteer can be a valuable and enjoyable experience, providing the opportunity to meet people and help others.
People volunteer for a variety of reasons including to:
give back to the community
use skills to help others
gain work experience
learn new skills
meet new people
have a sense of purpose.
Rewards of volunteering
One the greatest rewards of volunteering is knowing that your efforts make a difference in the lives of others. 
As a volunteer in our team you will be supported with orientation, training opportunities and ongoing support and supervision.
There are opportunities to interact other volunteers and attend events throughout the year.
The City of Parramatta recognises that volunteers have the right to claim reimbursement for out-of-pocket expenses such as the cost of public transport or petrol costs when using own vehicle.
Interview with Fouad Nahkle, volunteer across three services and winner of 2020 Lord Mayor Humanity Award
Meals on Wheels volunteer Helen Macias receiving the Central Sydney Region Adult Volunteer of the Year Award