Prepare for Magpie Swooping Season!
It is magpie breeding season and swooping will be at its peak this September.
Magpies nest in bushland, parks, open spaces and grass areas with tall trees.
Only a small percentage of magpies swoop, but male magpies swoop, screech and clap their beaks at those they deem threatening in order to defend their eggs or newly-hatched young, usually within 50m from their nesting site.
Swooping only lasts for 6 to 8 weeks, up until their young become fledglings and leave the nest.
How to avoid being swooped at:
Avoid known nesting areas and take alternative routes while cycling or walking.
Wear a wide brim hat, sunglasses and carry an umbrella. You can attach googly eyes to the back of your hat and on your umbrella too, as they're less likely to swoop if they think you're looking at them.
Travel in groups, as magpies are more likely to swoop at individuals.
If you're cycling, wear a helmet and sunglasses, try to walk your bike instead of riding it while passing nesting sites, and attach a bike flag.
Attach cable ties to your helmet if riding a bike or skateboard to keep magpies at a distance while swooping.
Avoid harassing or provoking magpies as this will only encourage their aggression. Magpies are protected throughout NSW, and it is against the law to kill the birds, collect their eggs, or harm their young,
Don't stop by a nesting area, keep moving forward.
For more information click here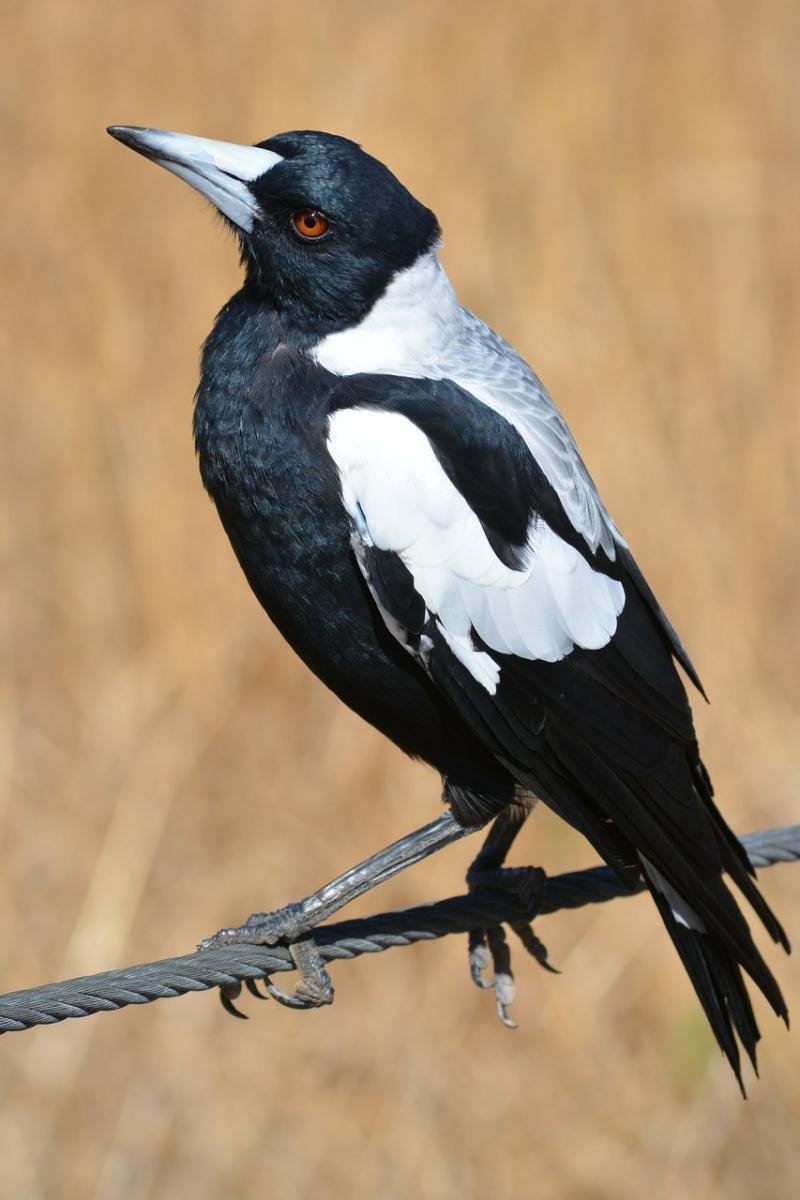 Parramatta is a wonderful place to walk. The area has diverse natural beauty from Blue Gum hill tops to rainforest gullies, freshwater river flats and saltwater estuaries.
It is a land of ancestors. You can feel 200 million years of geological and evolutionary change, more than 60,000 years of Darug dreaming, our First Australians.
You can find Colonial history dating back to European settlement and you can find multicultural colours enhancing our spice of life.
15 walking tracks
There are 15 walking tracks to explore.
Toongabbie to Northmead
Distance: 3km
Time: 2 hours 10 minutes return

Settlers Walk starts near Toongabbie Railway Station and continues to Oakes Road Winston Hills where it joins the Pemulwuy Loop. It forms the most western section of the greater Toongabbie Creek Walk which links Toongabbie Railway Station to Parramatta Railway Station.
Vegetation
Walking adjacent to natural creekline through Cumberland River Flat Forest. Huge majestic red river gums (Eucalyptus tereticornis) stand as a reminder to the height and breadth of the once mighty forests of the area. Hollows in these remnant trees are homes to many birds, possums and native bees.
History
The traditional lands of the Darug Tooga tribe, The First Australians would have harvested the abundant resources of the large wet lands, now converted to McCoys Basin. Settlers Walk passes through the land used from 1791 to 1803 as Tongabby Government Farm: the Third Settlement of Australia. It began as a military and convict barracks consisting of mud and slab wood huts for the military down to hollow tree trunks for some of the convicts.
The Hawkesbury Road opened in 1794 linking Parramatta to the Hawkesbury (now Old Windsor Road) passing through the town of Toongabbie. However the Toongabbie railway siding build in 1860 attracted a new settlement to the current location and Old Toongabbie ceased to expand.
Northmead, Winston Hills and Old Toongabbie
Distance: 5.4km
Time: 2 hours 25 minutes return
The Pemulwuy Loop travels from Moxham Road in Northmead, to Edison Avenue, Winston Hills. It crosses Toongabbie Creek at Oakes Road, Old Toongabbie and travels along the south bank to Hammers Road, Northmead, then back up the east bank of Quarry Branch Creek to Moxham Road covering approximately 5.4km, (2hr 25min loop). The track surface is a mixture of natural earth as well as rock and wooden stairs.
Vegetation
Walking through Cumberland Shale Plains Woodland, Cumberland Riverflat Forest and Sydney Turpentine-Ironbark Forest give a good representation of the native diversity that still exists in the gullies and reserves around the Northmead and Winston Hills area. Forest Red Gums (Eucalyptus tereticornis) dominate the western reserves as Toongabbie Creek runs down towards the confluence with Quarry Branch Creek and then give way to Sydney Blue Gums (Eucalyptus saligna) that dominate the more fertile gully. As the trees mature they produce tree hollows which provide homes for many birds, micro bats, possums and native bees.
History
Pemulwuy (c.1750–1802) was a Darug First Australian man who led the resistance against the Europeans spreading west from Sydney Cove. He speared John McIntye the Gamekeeper as McIntyre had shot and killed many of Australia's First Peoples. Pemulwuy was regarded as a great warrior by both the Darug and Europeans alike as he defended his people and his lands. This area was then farmed and remained as farmland, orchards and bushland up until the 1950s; when urbanisation transformed the area into in to the streets and houses of today.
Winston Hills, Quarry Branch Creek
Distance: 2.3km
Time: 1hr 40min

Water Dragon Way runs between Moxhams Road, Northmead and Goodin Road, Winston Hills along the eastern side of Quarry Branch Creek. The distance is 2.3km and duration of 1 hour and 40 minutes return. The track is a mixture of natural earth and rocky path including some rock and wooden stairs. Walking from south to north is a consistent incline.
Vegetation
The walk takes you through a series or stunning remnant bushland reserves of Sydney Turpentine Iron bark Forest which supports large stands of Smooth-barked Apple (Angophora costata), and Blackbutt (Eucalyptus pilularis). Moxham Reserve still supports several endangered species of plants, bats and birds.
History
The First Australian Tooga, Bidji and Burramatta tribes were all in close proximity to this area of freshwater crayfish, wallabies and rainforest fruits of this moist sandstone gully. Dotted through the bushland are a number historic convict quarries which supplied much of the sandstone for Parramatta's early buildings and civil works. Hourigan's and Moxham's Quarries are two of the largest sandstone quarries in the area and were in production from early colonial times until the 1950s. Robert Hourigan hit an aquifer creating a local swimming spot and now a natural wetland.
Excelsior Reserve, North Rocks to Northmead
Distance: 3.7km
Time: 3hr 28min
Murri-Yanna Track travels from The Hills Council above the M2 to Spears Road, North Rocks travelling 3.7 km within the City of Parramatta LGA. The surface is a mixture of uneven earth track with rock and wooden steps. Duration is 3 hours 28 minutes return.
Vegetation
A mix of Coastal Enriched Sandstone Dry Forest and Coastal Enriched Sandstone Moist Forest, Murri-Yanna track passes through river-flats, rainforest and escarpment vegetation. The plants and trees in Excelsior Reserve support a wide range of native animals that are blissfully unaware that Parramatta city is less than 2.5km away.
History
The first Australians of the area utilised the pristine rainforests and waters of these deep Sandstone Gullies in complete harmony with the Australian landscape. Bidjigal Reserve is named after the Darug tribe from The Hillsarea and Murri-Yanna means "walking track" in the Darug language.

After European settlement, Darling Mills Creek was utilised by the early colony to drive the industry of the day, making North Parramatta Australia's oldest continuing industrial estate. John Raine started the steam powered Darling Mills to process flour in 1826 and the track passes straight through an old military rifle range.
Hunts Creek Reserve
Distance: 3.4km
Time: 1hr 57min

Waterfall Walk passes along Hunts Creek from Parkland Road, Carlingford to Statham Avenue, Carlingford. The path is 3.4km of uneven earth path with rock and wooden stairs which passes over the Hunts Creek Waterfall. Duration is 1hr 57min return.
Vegetation
As you walk along the Waterfall Track within Hunt Creek Reserve, you will pass through three distinct vegetation communities. Coastal Enriched Sandstone Moist Forest is located closer to the creek. Sections of Sydney Turpentine–Ironbark Forest and Coastal Enriched Sandstone Dry Forest occupy sections of the reserve as you move up the catchment and away from the creek.
History
Hunts Creek may be between four Darug tribal areas, the Burramattagal, Bidjigal, Terramerragal and Wallumattagal. It was described as the cleanest waters of the area by the early European settlers who used the water for making illegal peach cider. Bushranger Jack Donohue and his gang fled to the caves of Hunts Creek during the 1820s. They may have relied on the knowledge and lifestyles of Australia's first peoples to survive. From 1876 James Burns built Gowan Brae and Burnside Presbyterian Orphan Homes and in 1955 the Gowan Brae section was purchased by The Kings School.
Plympton and Ray Parks, Carlingford
Distance: 2km
Time: 1hr 26min

Running along the upper reaches of Devlins Creek, Pioneer Walk passes from Carlingford Oval to Cheltenham Oval for 2km. The surface is earth track with a duration of 1hr 26min return.
Vegetation
Although much of Ray Park was logged and farmed a rich mix of Blue Gum High Forest, Sydney Turpentine – Ironbark Forest and Coastal Enriched Sandstone Moist Forest have regenerated due to the effort, the local volunteer Bushcare groups have put into caring for the park.
History
Managed by fire stick farming, the area would give the Terramerragul First Australian's a great vantage point to view the vast landscapes below, towards the Burramattagul and Wanngul tribal lands. The rich shale soils enabled many European orchards and vegetables to be grown and the area quickly became one of the early colonies food bowls. Farmers would take their produce to the Carlingford railway siding for transport to the markets of Parramatta and Sydney. Carlingford Produce is housed in the old railway goods store.
 
Lake Parramatta
Distance: 4.3km
Time: 1hr 55 mins
A circuit loop through 75ha of pristine remnant bushland that circles the 11ha man-made lake. The walk covers a distance of 4.3km over natural earth and rock shelves which crosses two creek tributaries. Duration a 1hr 55min loop. Impassable in wet weather.
Vegetation
A rich mix of wildflowers, shrubs, trees and grasses of the Sydney Sandstone Gully Forest. The bushland is dappled with Smooth-barked Apple (Angophora costata) and Blackbutt ( Eucalyptus pilularus) which contains hollows for Sugar Gliders and root buttresses for Echidnas.
History
Before the dam was built, the Darug tribes to the North would meet for Corroboree along the southern ridge of Hunts Creek valley (now Bourke Street); before heading into Parramatta to negotiate and trade with the European Settlers. James Pye had the dam build in 1855 with a state of the art, convex construction. The dam was raised twice and large sand filters were built along Bourke Street; providing safe drinking water until 1909. From the 1920s an uncontrolled parkland resulted in significant loss of trees and water quality; so in 1960 the reserve was declared a Fauna Sanctuary. Bush regeneration programs have brought back the bushland and water quality. Lake Parramatta is an ever improving natural bushland and the lake is swimmable again.
Vineyard Creek Walking Track
Oatlands, Telopea
Distance: 2.5km
Time: 1hr 50min 
This Track traverses the Vineyard Creek catchment through the open vistas and closed native forests of Oatlands and Telopea. It runs from Wesley St Telopea through to Kissing Point Road Dundas. Distance of 2.5km and duration of 1hr 50min return. Impassable in wet weather.
Vegetation
Vineyard Creek cuts through several blends of Coastal Enriched Sydney Sandstone Moist Forest, Coastal Sydney Sandstone Gallery Rainforest, Coastal Shale-Sandstone Forest and Sydney Turpentine-Ironbark Forest.
History
The higher elevations of Vineyard Creek catchment were regarded as beautiful, tranquil and pristine environments where the water was pure and children swam in the creek. It was known locally as the 'Bird Sanctuary'. The Darug Burramatta tribe would have felt an even deeper appreciation within this great amphitheatre. James Bell had a dairy from the late 1800s on the north side off Kissing Point Road which ran up the hill to the Bird Sanctuary. Lower down, Phillip Schaeffer's property 'The Vineyard' contained 900 grape vines.
Carlingford down to Rydalmere 
Distance:  7.2km
Time: 5hr 20min
This track is a mixture of bushland path, often adjacent to mown parkland with creek crossings over large flat stepping stones. The Ponds Walk is a distance of 7.2km from Eric Mobbs lookout, Carlingford to Jim Crowgey Reserve, Rydalmere. A duration of 5hr 20min Return Impassable in wet weather.
Vegetation
The track runs throughout the Ponds Creek Catchment which blends from Blue Gum High Forest dominating the upper ridgeline into Sydney Turpentine Ironbark Forest and Shale-Sandstone Transition Forest as you walk down stream through Dundas Valley. Along the lower reaches of Subiaco Creek , Sydney Coastal River-flat Forest occur. These bushland remnants are listed as Endangered Ecological communities under the NSW Threatened Species Conservation Act 1995.
History
The Ponds Walk follows the larger of two creeks within a large natural amphitheatre. The area could have formed part of the Burramattagal tribal lands who lived where the salt water merged with fresh water. In 1791, fourteen former convicts were given land grants along a chain of ponds forming a small settlement called Pennant Hills. This group expanded with orchards and was dominated by the William Cox owned Brush Farm. The area became Dundas and contains a basalt diatreme which was visited by Charles Darwin and quarried for Blue Metal. In 1848 a Benedictine Convent in the area was named 'Subiaco'.
Carlingford to Eastwood 
Distance: 2km
Time: 1hr 30min
Terrys Creek Walk is from Marsden Road Carlingford to David Hamilton Reserve, Terry Road, Eastwood. This easy grade of track is a mixture of earthen bushland path, mown parkland and creek crossings. Distance of 2km and duration of 1hr 30min.
Vegetation
The vegetation is a unique form of Sydney Blue Gum High Forest which is a critically endangered ecological community under the Commonwealth Environment Protection and Biodiversity Conservation Act 1999. This vegetation type is typical around St.Ives and Pymble but stretches down south as far as Carlingford and Denistone.
History
The First Australian clans would have cherished the Eastwood flatlands for the same reason as William Rutledge. Good moist soils that grew foods not available on the surrounding ridges or Sandstone gullies. Thought to be within Wallumattagal, or Terramerragal traditional lands, William purchased the area east of Brush Farm in 1835 which he named Eastwood. He later sold to Edward Terry in 1863 whom the creek gets it's name. Soon after, Maria Smith's Granny Smith apple seedlings' grew from her compost pile, taking out first prize for Cooking Apples at the 1891 Castle Hill Agricultural Show. Eastwood Village still holds the Granny Smith Festival in October.
Epping to North Epping
Distance: 1.9km
Time: 1hr 24min 
This section of Terrys Creek Walk runs from Vimiera Park, Epping along Terrys Creek to Lucknow Park, Marsfield. It continues on the Lucknow Park side of the creek to Lane Cove National Park. The track is an earth path with rock and wooden steps for 1.9km. Duration of 1 hr 24 min return.
Vegetation
Terrys Creek has cut a channel by eroding the shales down to the underlying sandstone which characterises Lane Cove National park. A diverse variety of shale and sandstone vegetation inhabit the gully it has formed. Can you pick out the different vegetation types? There is Coastal Sandstone Gully Forest, Coastal Enriched Sandstone Moist Forest, Coastal Enriched Sandstone Dry Forest, Sydney Turpentine–Ironbark Forest and Blue Gum High Forest.
History
The deep sandstone gullies of the upper Lane Cover catchment could have been the lands of the Terramerra Darug tribe. Rock Wallabies, reptiles and dryland tubers would have been from this supermarket. In the 1830s, the first road connecting the colony of Sydney to settlements in the Hunter Valley ran past the area. It is said that the grassed area of Vimiera Park was used by travellers, who on their first night journeying out of Sydney would rest and feed their horses.
Read more about the Terry's Creek Epping to North Epping walk
Walk
Distance: 3.5km
Time: 2hr 35min
Redbank Track traverses Toongabbie Creek through the open vistas of Northmead and Wentworthville.  This central section of the greater Toongabbie Creek walk is 3.5km from Hammers Road to the Governor Philip Camp and passes through former She Oak swamp in lower Westmead; 2hr 35min return.
Vegetation
The vegetation is a unique blend of Cumberland River Flat Forest with large stands of Sheoak ( Casuarina glauca) Roughed-barked Apple ( Angophora floribunda) and Forest Red Gum ( Eucalyptus tereticornis). Part of the walk traverses a raised boardwalk over an in-stream flood plain, rich in birdlife and Bracken Fern.
History
Travelling through Westmead and Northmead, which translates to west meadow and north meadow of early Parramatta. The area has grown from one of Australia's first Government and industrial precincts, to a state of the art medical, research and manufacturing hub. All just a blink of the eye in context of the large rock shelves in Toongabbie Creek; used by the First Australian tribes for more than 40,000 years to sharpen tools and collect aquatic foods. Today's Darug people still remember their roots and have adapted to the evolving Australian way of life.
Parramatta to Westmead Hospital
Distance: 3.8km
Time: 2hr 50min
Governor Phillip Walk is a peaceful 3.8km walk through some of Australia's oldest Government lands. The walk completes the last leg of the greater Toongabbie Creek walk and runs from the confluence of Toongabbie Creek and Darling Mills Creek which forms the head of Parramatta River. The walk follows the river through Parramatta Park and along the river foreshore of Parramatta CBD to the Ferry Terminal. Duration is 2hr 50min return.
Vegetation
A thin strip of Cumberland River-flat Forest opens to well manicured, stately parklands and historic Government establishments.
History
On 22nd of April 1788 Governor Arthur Philip first lead a small team into Burramattagal land. While he did not sight any of Australia's first peoples, his team noticed old camp fires and other signs of the Darug inhabitants: little knowing they had lived here for more than 40,000 years. The surrounding areas were set aside as government land to be farmed under the care of Henry Dodd in 1790 and are now the public lands of the World Heritage listed Old Government House and the Female Factory. The track travels through the vibrant heart of Parramatta, which still contains some remaining gems of colonial architecture.
Parramatta Valley Shared Cycleway
Parramatta to Meadowbank
Distance: 8.2km
Time: 6hr 5min
The Parramatta Valley Shared Cycleway commences at the Parramatta Ferry Wharf and continues east into Ryde Council's walking and cycleway network along the edges of Parramatta River. It is an easy walk which takes in the Baludarri Wetland and Ermington Bay Nature Trail. The Parramatta City Council section is 8.2km and 6hr 5min return.
Vegetation
The Parramatta River is the main tributary of Sydney Harbour. There are a range of important estuarine vegetation communities that line the river including the endangered Coastal Saltmarsh and the Mangrove Community, comprising of River Mangrove ( Aegicerus corniculatum) and Grey Mangrove ( Avicennia marina).
History
This stretch of the Parramatta River has seen many changes over time. What began as an important food source for the Wallumatta First Australians, became an important transport route linking the two European settlements of Sydney Cove and Parramatta, ensuring the survival of the fledgling European colony. This stretch of the River became a heavily industrialised area and is now transforming into a recreational haven for urban dwellers.
Sydney Olympic Park
Distance: 9.3km
Time: 6hr 52min
Homebush Bay Walk travels 9.3 km from Silverwater Road bridge, Silverwater to Homebush Bay Drive, Concord West. It passes through the historical Newington, past The Brick Pit and through the Bicentennial Park Wetlands. The surface is flat and sealed. Duration is 6hr 52min return. It is great for bike riding.
Vegetation
Homebush Bay is a rich coastal wetland of Estuarine Mangrove Forest and Estuarine Swamp Oak Forest along the river banks, Estuarine Saltmarsh in areas that receive the king tides and Sydney Turpentine-Ironbank Forest as you move away from the rivers and creeks.
History
The area provided Australia's first peoples with fish and shellfish. The Wann tribe of the Darug peoples accumulated shellfish into shell middens that built up near the shore lines over many generations. The shell middens were used by the early European Colonists to make lime for construction of the New South Wales colony and subsequently displaced our first Australians. Heavy industry and a Naval base was set up around Homebush Bay and then the whole area was transformed for the 2000 Sydney Olympic Games.