City of Parramatta green programs win gold at the Local Government NSW Awards
Two of the City of Parramatta's innovative environmental sustainability programs have been recognised at the 2022 Local Government NSW's Excellence in the Environment Awards.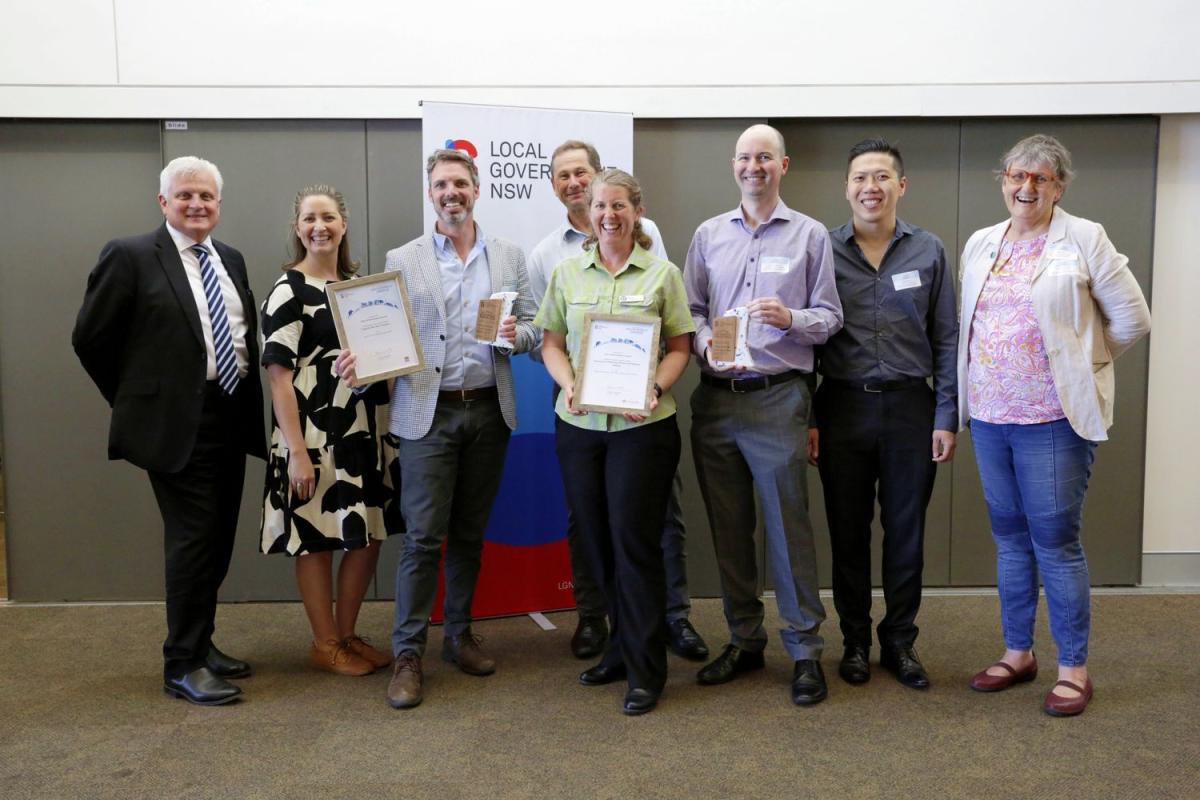 Our 'Electric Vehicles: Driving a Sustainable Future' program took out the award for Innovation in Planning, Policies and Decision Making, while the 'Smart LED Streetlighting Project' won the Towards Net Zero Emissions category.
These exciting projects, created as part of the City's Environmental Sustainability Strategy demonstrate City of Parramatta's leadership in environmental planning and performance and have already delivered benefits to our community including reducing emissions, pollution, and creating new economic opportunities for our City.
We know the big issues that affect our City, from urban heat to the health of our waterways. While we can influence businesses and the wider community, we can make direct change through how we conduct our own business.
This means the decisions we make every day – the energy and water we use, how we minimise our waste, how e manage our fleet and staff travel, and the purchase decisions we make – can be best in class.
Leading by example is about:
showing how it's done, we can inspire best practice among local business and our residents
as Sydney's Central City, we want to lead the way in sustainability and environmental performance