A social enterprise is a business that operates to achieve a social outcome and generate enough income to cover its running costs. These businesses provide products and services like any other business, the difference being their emphasis on serving the community as priority. City of Parramatta defines social enterprises as businesses with:
social, environmental or cultural objectives core to their purpose and focus
limited distributions of profits where the majority of profits are reinvested in the enterprise or an associated social entity
a commitment to generating a social return in addition to a financial return
a mixture of capital inputs where the enterprise is supported through a mixture of income from grants, subsidies and trading
democratic decision making structures and that seek high levels of accountability to their stakeholders rather than just to shareholders. 
To support the growing number of social enterprises in the City of Parramatta we have a range of programs on offer. Read more about them below. 
Grants
If you have a great idea that would benefit the local community but just need a kick-start to get it off the ground, or if you're looking to expand or move your social enterprise to Parramatta, our Social Enterprise Grants program may be able to help. Our grant may provide funding or another related benefit, such as a mentoring and advisory services to local organisations and businesses.
Pitch for Good
Pitch for Good is a live crowdfunding event that offers inspiring social entrepreneurs the opportunity to pitch their ideas for social enterprises that they hope to establish in Parramatta. Pledges on the night for the crowdfunding campaigns are matched by City of Parramatta.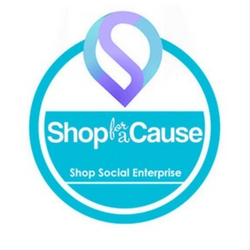 Shop for a cause
The Shop for a Cause is an awareness campaign was developed by City of Parramatta to help the community identify social enterpises in the Local Government Area. Social enterprises in the Local Government Area can access "Shop for a Cause" window and pavement stickers to display on  their shopfronts, and electronic versions of the logo for use on websites and other promotional material.