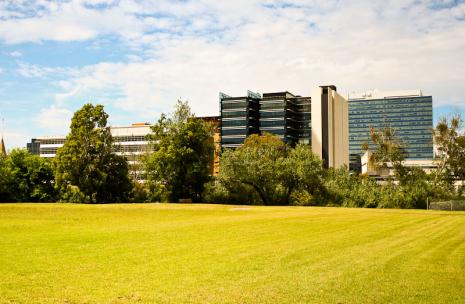 City of Parramatta is committed to creating a globally competitive and innovative business environment. If you're looking to start or grow your business, there's a range of resources available to help you get up and running successfully. 
Local Support
Small Business navigator
Together with Service NSW we're working towards simplifying the process involved in setting up a cafe, small bar or restaurant in Parramatta.
Small Business Navigator is an online tool designed to help you identify everything you need to know to open including:
help with leasing business premises
applications for selling food or alcohol
compliance with Fair Work requirements
Visit Service NSW to access the online tool. 
Small Biz Connect
Access a network of business advisors for one-on-one advice and support to help you whatever stage of business you're in. From starting and managing your business, to growing and marketing, dispute resolution or staffing, Small Biz Connect will help link you to a business advisor available to help .
To find a local advisor near you click here.
Social enterprise program
City of Parramatta offers funding through our Social Enterprise program, supporting local social enterprises to grow and positively improve the community. 
For more information about the program, click here. 
Federal government bodies
AusTrade
Helps Australian companies grow their business overseas, providing information on export markets, grants and assistance, and opportunities for expanding business outside Australia.
Visit austrade.gov.au
Department of Industry, Innovation and Science
Provides advice and assistance programs to support science, commercialisation and business investment. 

Visit industry.gov.au
ASIC
The Australian Securities and Investments Commission (ASIC) provides information on your obligations as a small business. If you operate as a registered company you'll need to comply with the relevant laws that govern companies. You can find information to ensure your compliance as well as how to register your business name and company on the ASIC website.
Visit asic.gov.au
State government bodies
NSW Department of Industry
For information on investing and buying in, and exporting from New South Wales. 
Visit industry.nsw.gov.au
NSW Small Business Commission
For small business advice and dispute resolution services. 
Visit smallbusiness.nsw.gov.au
NSW Office of Fair Trading
Advises business and traders on fair and ethical practice.
Visit fairtrading.nsw.gov.au
INDEPENDENT and PEAK bodies
Western Sydney Business Centre
Provides services to small businesses in Western Sydney including business advice, workshops, training and networking opportunities. 

Visit wsbusiness.com.au
Parramatta Chamber of Commerce
The Chamber provides a broad range of services to local businesses including lobbying, the provision of strategic alliances, networking events, information and newsletters.
Visit parramattachamber.com.au
University of Western Sydney
UWS can provide innovative solutions to business, industry and commerce through consultancy, expert advice, product development and testing. It also provides training and development specifically tailored to meet a client's requirements. This includes award (e.g. postgraduate) and non-award courses, professional development courses, intensive short-term training and 'hands-on' mentoring.
Visit uws.edu.au 
Western Sydney Business Connection
The group is responsible for business networking, promotion of Western Sydney and investment attraction, developing young business leaders, growing business opportunities with key Asian countries and promoting the Arts in Western Sydney.
Visit wsbc.org.au
Western Sydney Institute of TAFE
TAFE delivers national training packages in all industry areas and all skill levels - from the factory floor to senior management. Programs can be customised to suit your business needs or new ones even developed. Programs are designed to meet all training, assessment and industry's national standards.
Visit wsi.tafensw.edu.au/