International Women's Day is celebrated annually on 8 March to bring awareness of women's issues; increase the visibility of women's achievements in the community; and promote gender equality. 
This year's campaign theme is #embraceequity, which advocates for promoting gender equality and contributes towards preventing domestic and family violence within the community.
To celebrate International Women's Day in 2023, Council is running a series of events showcasing women's leadership and influence in our community. 
The events, which range from movie showings to panel discussions highlight a community of diverse women who #embraceequity within their own sphere of influence.
 
See below for the full list of events and activities happening in Parramatta:
Let's all Embrace Equity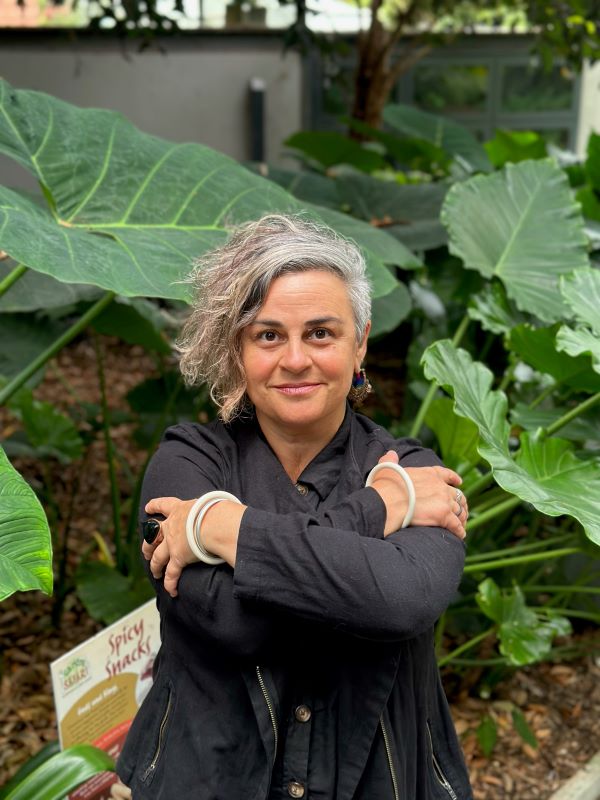 Julia (Julz) Strykowski – 2023 Citizen of the Year Award Recipient
Julz is a Parramatta local who has been an active volunteer within the community for more than 10 years. She is a passionate environmental educator and community leader. Julz founded Boomerang Bags Parramatta and co-founded Friends of Toongabbie Creek. Julz also runs a waste-to-art program called PluckFastic. Their artwork has been featured at regional art shows and galleries in Sydney. Julz is extremely dedicated to her community, with her other volunteering efforts extending to the Parramatta Women's Shed, Greener Gatherings, and Plastic Free Parramatta.
Join Julz in striking the #EmbraceEquity pose, and share your photos across social media using #IWD2023 and #EmbraceEquity and tag @cityofparrramatta .
Let's all play our part to #embraceequity and forge an inclusive world!
Historic articles celebrating women
Click on the button below to discover some incredible historic stories of women in our Parramatta community.