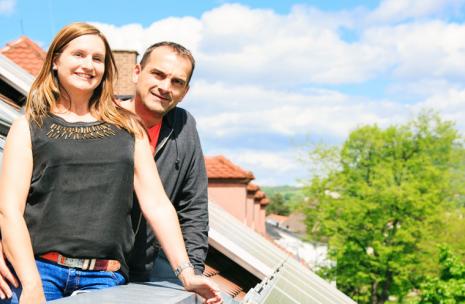 City of Parramatta is part of the Our Energy Future program, which helps residents reduce their energy bills and improve living standards sustainably.
Our Energy Future provides impartial, up-to-date energy efficiency and renewable energy advice and support for households, businesses and City of Parramatta staff.
The experts at Our Energy Future have conducted a rigorous procurement process in order to find a recommended supplier and installer. You can sign up online to receive an obligation free quote or call the Our Energy Future team on 1300 339 915 (Mon-Fri) to discuss if solar might be right for your household.
Frequently asked questions (Solar Installation)
Do I need development approval to install a photovoltaic (PV) system on my roof?
Most small-scale solar PV systems do not require development approval. Heritage listed properties may require development approval. Call City of Parramatta on 9806 5524 to confirm. 
How can I find out what I need to install a rooftop solar system?
Factors such as your energy usage, orientation of your house and roof type need to be considered in relation to rooftop solar system installation. Visit Our Energy Future for quotes from quality suppliers who can help you identify the most appropriate system for your home.
I am currently renting. Can I install a solar PV system on my roof?
Renters need approval from the property homeowner prior to installing solar systems or making any other modifications. 
I am a part of the strata. Can we install solar PV system on my roof?
You will need an approval from strata management prior to installing rooftop solar systems.
Where else can I learn more about solar PV systems?
•    Guide to Installing Solar PV for Households
•    NSW Office of Environment and Heritage - Solar finance guide