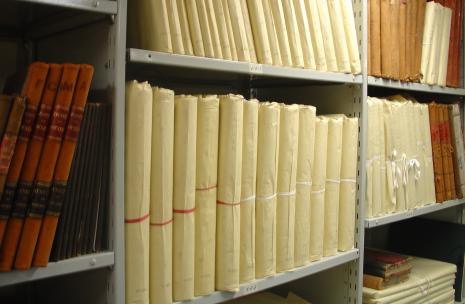 City of Parramatta Council's archives hold important records that document the history of our local government. The initiation of the current Council in 1861 means that most records such as rate books, valuation records, plans, maps, photographs and other records created by Council as part of its business operations, date from the following year, whilst the earliest records date from 1846 by evidence of Parramatta's first municipal surviving government minute book.
In NSW, accessing records that are over 30 years old is a public right, and you are welcome to view Parramatta's nationally significant collection. As many of these records are old and fragile, access to them is by appointment only.
Community Archive
Our archival holdings also include a small group of business and personal records from some of Parramatta's community, including minute books, financial records, photographs and further documents. 
346a Church Street, Parramatta
p: 02 8839 3325
e: discoverparramatta@cityofparramatta.nsw.gov.au
Research Resources
State Records NSW
Provides official records from the NSW government since as early as 1788. 
National Archives of Australia (NAA)
Houses some 19th century records and mainly information related to Federal government records and its agencies since Federation in 1901.
City of Sydney Archives
References and indexes to archival records of the City of Sydney Council dating back to 1842.
National Library of Australia digital collections - TROVE
Holds the digitised National Library collection, including newspapers, letters, photos and archived websites.
Directory of Archives in Australia
Australian Society of Archivists provides a list of archives across Australia and information about their holdings, access requirements and availability,
Dictionary of Sydney
An online history of Sydney project that contains photos, recordings and maps.