Eat Street Car Park Upgrade
"The Eat Street dining precinct attracts almost 240,000 visitors every year who come to enjoy the vast and vibrant array of restaurants and cafés." 
- City of Parramatta Administrator Amanda Chadwick
In response to feedback from visitors and regular users of the multi-level facility, Eat Street Car Park has undergone a major transformation that has now been completed.
The $135,000 upgrade includes the installation of wayfinding maps, pedestrian signage and exciting, creative wall murals.
The upgrade was designed to:
Provide a more functional car park space that makes it easier for people to navigate around and gain access to Eat Street.
Improve pedestrian connectivity to prime dining area.
Enhance user experience and make the car park feel more welcoming and safe.
The solid painted walls have worked to freshen up the carpark and provide much needed navigation support by highlighting the lift and stair shafts, and reinforcing the colour coding for each level.
City of Parramatta is now working to roll this program out across other car parks in the City for the benefit of rate payers and visitors.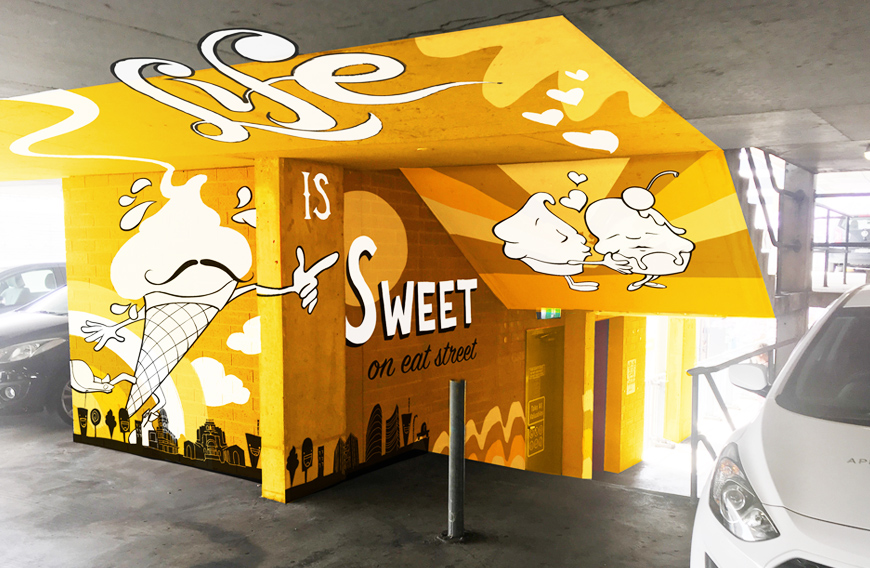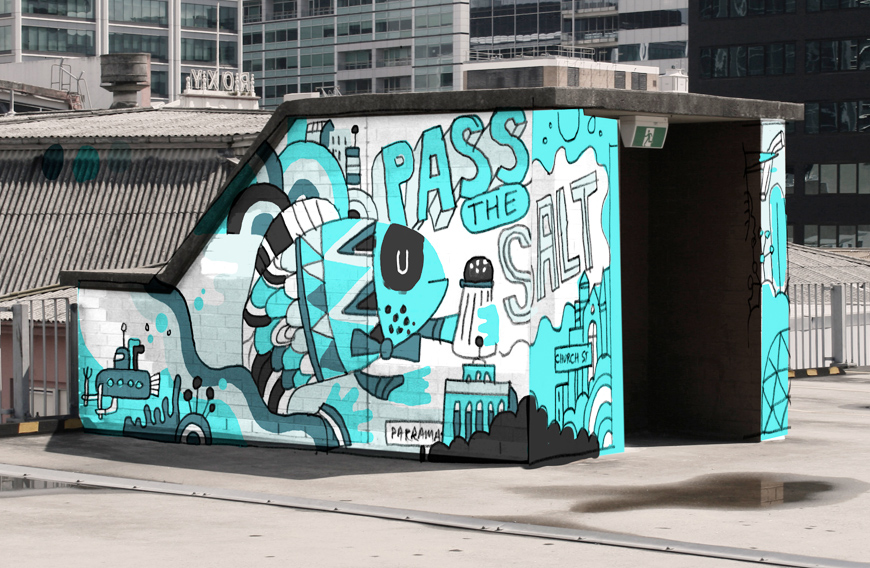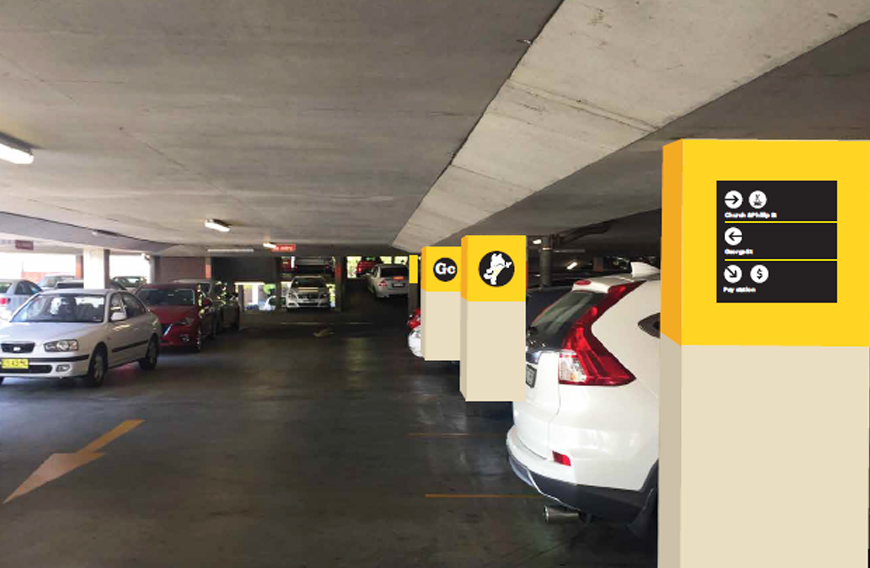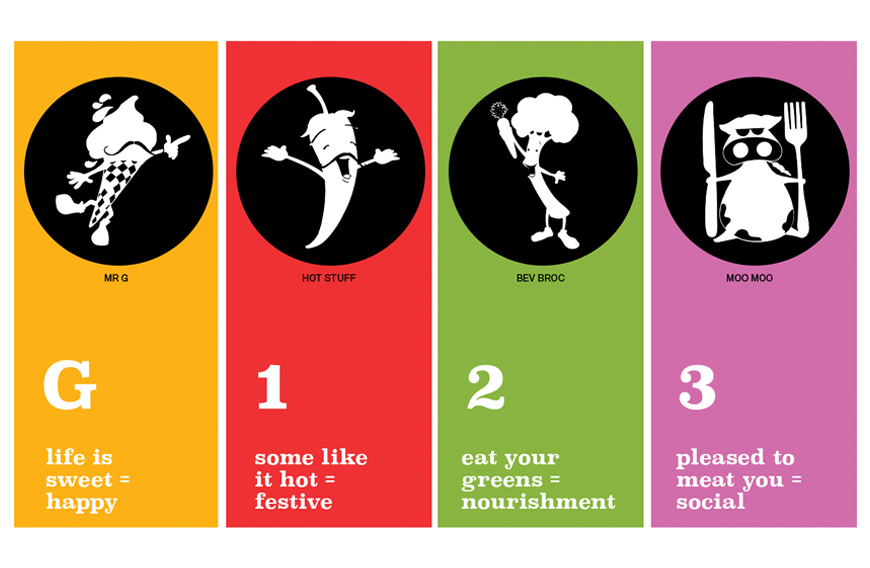 Expected project completion date: July 2017
Update
Stage 1 of the Eat Street Car Park transformation is well underway and on schedule for completion by the end of April. 
Our artists have been hard at work designing and painting amazing murals for visitors to discover throughout the car park. 
The Clark from Alphabet Studios designed the murals on levels ground to three in order to connect the car park to the Eat Street Dining Precinct through a series of fun and playful characters with a food context, including chocolate parachutes, pigs that fly and dancing chilies in sombreros.
The car park rooftop is also complete, featuring mural artworks by illustrator James Gulliver Hancock. The murals feature distinctive local buildings, including the Dome and the Roxy, the food theme 'salt of the sea', fish riding bikes, seagulls eating chips and the iconic Parramatta eel. 
The stair and lift shafts on all levels have been painted with a palette of bright colours to assist visitors with wayfinding. Pedestrian signage is now in place, and location maps will soon be installed to help visitors orient themselves to the surrounding streets.