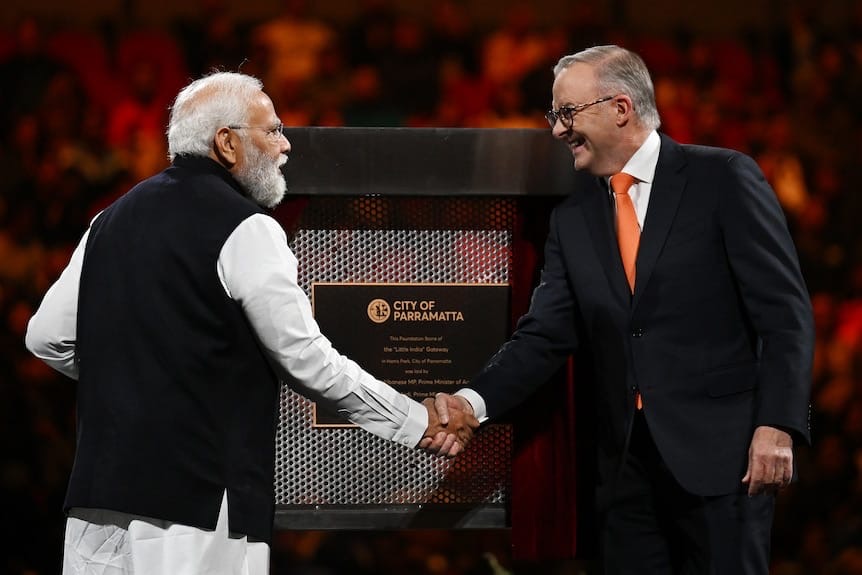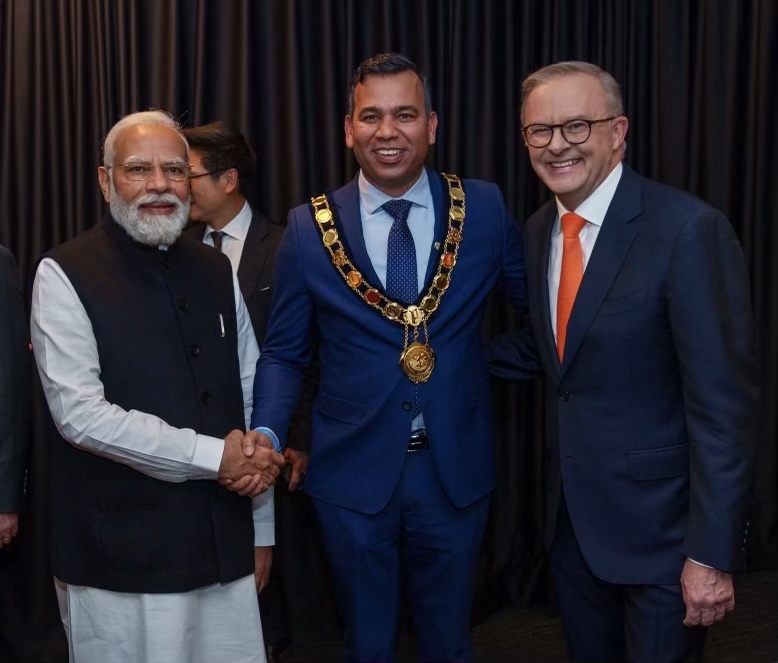 Indian Prime Minister Narendra Modi and Australian Prime Minister Anthony Albanese have unveiled a plaque to mark the City of Parramatta's emerging "Little India" precinct in Harris Park.
Mr Modi tonight addressed more than 18,000 people at a community reception at Sydney Olympic Park's Qudos Bank Arena following a meeting with six of the City's councillors including new Lord Mayor Sameer Pandey.
Councillor Pandey, who is the City's first Lord Mayor of Indian origin, said the City was a fitting location for the community event.
"Parramatta is the heart of global Sydney and this visit by Prime Minister Modi in his first visit to Australia in a decade only reaffirms that," Cr Pandey said.
"We are honoured he chose to visit the City of Parramatta which is home to one of the largest populations of Indian and South-East Asian people in Australia and took the time to meet with Council."
"The relationship between our two countries is built on our strong people-to-people links."
"We are proud of our city's rich cultural tapestry which makes it a great place to live and a growing drawcard for visitors from around the world."
Cr Pandey said a bronze plaque unveiled by the two Prime Ministers on the night is intended to be attached to a foundation stone at the gateway to Wigram Street, Marion Street and Station Street East in Harris Park – a precinct already known by many in the community as Little India.
The City of Parramatta is engaging closely with the community and the Federal Member for Parramatta Andrew Charlton MP to secure grant funding from the Investing in Our Communities Program to fund the installation of the plaque. The project contributes to the shared goal of making the Little India precinct a national and international destination.
For images of the Indian PM's visit click here.
For media enquiries please contact:
City of Parramatta Council Media Team.
t: 02 9806 5965
e: media@cityofparramatta.nsw.gov.au