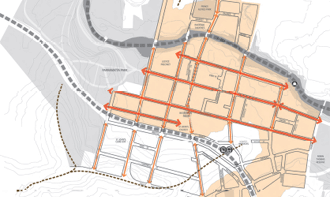 Our urban designers help improve the plans and designs for our city, connecting city planning, landscape design, and architecture to make Parramattta one of the best kinds of places to live. They also:
assist with Strategic Planning projects
help resolve the impacts of the private domain 
improve the way individual buildings and outdoor spaces can come together to form places, squares and streets
provide expert architectural and urban design advice.
A series of analysis maps of Parramatta can be downloaded below to help in the site analysis stage of your design and planning projects.
Download the Urban Design Analysis maps below:
Parramatta City River Strategy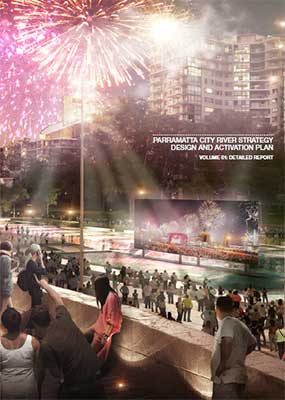 The Parramatta City River Strategy is a plan for revitalising the foreshore of the Parramatta River between Gasworks Bridge and Rings Bridge, O'Connell Street.
It aims to improve connections between the river and the city and create more recreational opportunities for city residents, workers and visitors. This includes better spaces for walking, cycling, picnicking and for hosting major city events by the river such as New Year's Eve and Loy Krathong.
The strategy creates a new vision for the area and reclaims the river and its foreshore as a vibrant public space for the city.
Download the detailed report below.