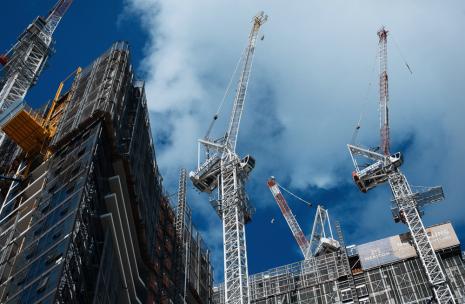 The Parramatta CBD is set to undergo a major transformation over the next 5 years, underpinned by unprecedented levels of public and private investment, particularly in property. 
Council Owned Sites
City of Parramatta's Property Development Group oversees and leverages value and city-shaping opportunities for a range of council owned sites. In the Parramatta CBD alone, City of Parramatta owns close to eight hectares of land.
These sites allow Council to unlock value, optimise potential and to grow a property and investment portfolio which will provide a significant contribution to their long-term financial plan.
The Council has prioritised a range of sites for redevelopment:
DELIVERY PHASE
Parramatta Square
Occupying more than three hectares of prime real estate in the centre of Australia's next great city, Parramatta Square will provide the CBD with a unique, world-class destination and a new, civic heart. It will feature more than 20,000m2 of brilliantly designed public space, flowing through and around some of the most innovative and remarkable buildings ever seen in Australia.
Macquarie Street car park
Council has entered into a Project Delivery Agreement with Toplace, the preferred development company for the Macquarie Street car park site. With an expected completion date of May 2017, the council will receive approximately 700 spaces to address their car parking strategy. 
Lennox Bridge car park
The Lennox, a $400m residential development project led by property firm LIDIS and EQProjects, will transform the old Lennox Bridge car park site into a world-class riverfront precinct. Residents will have access to a club floor with a lap pool, gym, an enclosed sun terrace with river views, gardens with barbeque facilities and lounge spaces. Upgrades to 4,400m2 of public domain and foreshore land are also planned.
MASTERPLAN PHASE
Riverbank
Located on the foreshore of the Parramatta River, the $1.2b Riverbank urban renewal project will create globally recognised riverfront precinct and become the City's cultural heart. It has been selected as the location for the new Museum of Applied Arts and Sciences also known as the Powerhouse Museum. Once established, the Museum has the potential to draw up to a million visitors a year to Parramatta.
PRELIMINARY STAGE FOR ASSESSMENT
Horwood Place car park
Erby (Eat Street) car park
Fennel Street car park
Wentworth Street car park
Hunter Street car park
Commercial Developments
In addition to Parramatta Square, there are a number of commercial developments in the city that are at various stages of planning, development and delivery.
20-22 Macquarie Street: floor space of 27,744m2
89 George Street: floor space of 13,000m
Justice Precinct: floor space of 50,000m2
Westfield Tower: additional floor space of 35,000m2
RESIDENTIAL Developments
The Parramatta CBD has seen a surge of inner-city residential and mixed-used developments in recent years.
Altitude (330 Church Street): Meriton development on the riverfront with residential and serviced apartments, commercial and retail tenancies including the Riverside Shopping Centre
V by Crown (31-39 Macquarie Street): The development boasts resort facilities, roof top bar, significant ground floor retail and a 1st floor of 5,800 m2 commercial space
Aspire (8 Parramatta Square): Walker Corp development with the tallest proposed residential tower in the southern hemisphere, with up to 700 apartments, a hotel and ground level retail