Greening the Great West Walk Stage 1 and Stage 2
The Great West Walk is a 65km walking route stretching from Parramatta to the foot of the Blue Mountains. Officially opened in October 2019, this urban walk highlights some of Western Sydney's most iconic landscapes and architecture. Visitors can enjoy a variety of landscapes including protected Cumberland Plain woodland areas, local river systems, and public parklands.
Greening the Great West Walk is an initiative proudly funded by the NSW Government.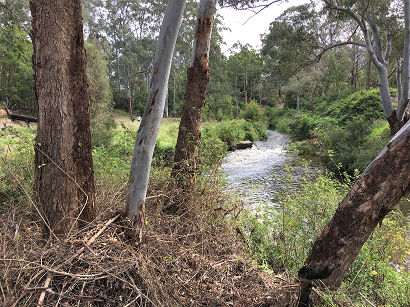 2021 - Stage 1
In September 2021, City of Parramatta planted more than 7,600 trees alongside Toongabbie Creek as part of its Greening the Great West Walk project. 
The project made possible by a $170k grant from the Department of Planning, Industry and Environment, saw workers undertake weed management, bush regeneration and planting in the 5.5 hectares along the Toongabbie Creek corridor between Oakes Road and Hammers Road.
While tube-stock planting was completed in September 2021, the team maintained the trees for six months to ensure they were well-established and able to grow to full maturity.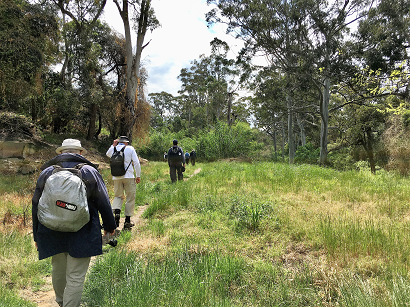 2022 and 2023 – Stage 2
In July 2022, City of Parramatta was successful in securing more than $126k from the Department of Planning and Environment for Stage 2 of Greening the Great West Walk. 
Over the next 12 months, work will take place to improve the amenity and walking facilities along the walk, and tree planting along Toongabbie Creek will enhance this important ecological corridor. 
As part of Stage 2, 'A Walk to Remember' will be created with small clusters of new trees planted to mark the 5km and 10km points along the walk. Ecologically and culturally significant places will also be highlighted with tree planting and interpretative signage.
Improvements will also be made to four sites along the upper reaches of Toongabbie Creek. The work will see site preparation, including bush regeneration and weed clearing and then planting to create canopy cover. 
More than 2,800 native trees will be planted along the Toongabbie Creek Corridor.
Visit NSW Premier's Priority Project website for more information