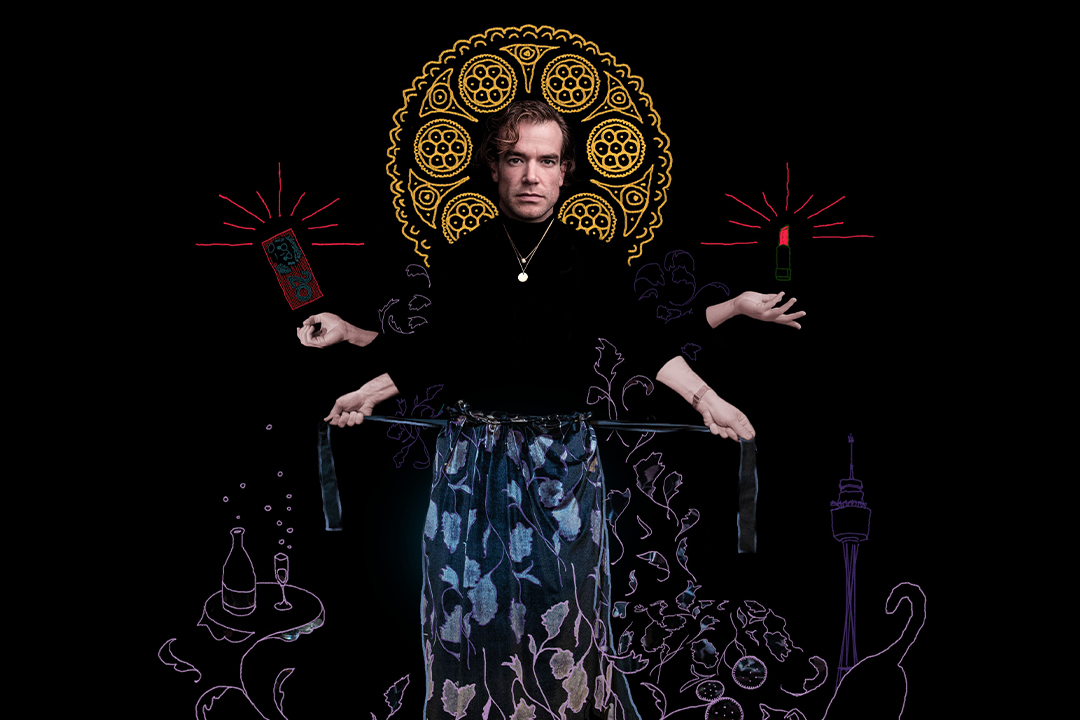 Framed by velvet drapes and bedecked with Jatz cracker crumbs and cigarette ash, Maureen invites you into her bohemian living room. She's here to take you on an intimate journey brimming with witty repartee, well-worn life advice, an exotic array of friends now gone and the dauntless potency of limitless imagination.
With exquisite storytelling, writer and performer Jonny Hawkins transforms into Maureen: a razor-tongued doyenne of King's Cross in its heyday. Co-created by Nell Ranney, this poignantly funny solo show takes inspiration from Hawkins' friend, a self-described "working class glamour queen" and one of life's true eccentrics.
Magnificently flouting many of the rules of drama and narrative, Maureen: Harbinger of Death redefines our concepts of older women. Caustic and moving, it is an uplifting demonstration of the wisdom, vitality, kindness and humour of women too often overlooked or dismissed by society.
A night of wit, imagination and storytelling with a character you won't forget.
"An intimate celebration of matriarchal power, this is one swan-song you won't want to miss." – Time Out
★★★★ ½  – Sydney Morning Herald
★★★★  ½ –  Australian Book Review
★★★★ ½ –  Limelight