Research, Collections, Archives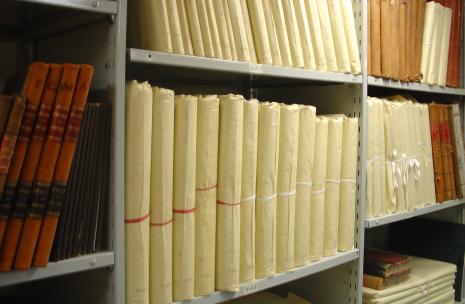 The City of Parramatta Council's Research and Collection Services (RCS) team operates out of the Heritage and Visitor Information Centre and provides a range of expert services to the public on the history and cultural life of the Parramatta Local Government Area (LGA).
The Research Library is free and open to the public six days a week. The RCS team also publishes research articles, provides access to our collections and archives online, assists with research enquiries and is available for talks and presentations.
Research
The Research Library contains a large collection of books, magazines, newspaper clippings, photographs and journals related to the history of Parramatta and Western Sydney.
Our specialists can help you to research your family and house histories, as well as provide access to genealogy databases and websites to trace historical newspapers, street directories and electoral rolls.
We supply online research guides on a range of topics including Indigenous Peoples, land and property information, military records and cemeteries.
Research Library Collection Management Policy
Collections
The City of Parramatta Cultural Collections manages and preserves objects which relate to the people, places, art, environment and events which have made an important contribution to Parramatta's culture.
The significant objects are varied in scope and include:
A horse-drawn baker's cart
Historic mural by artist Tom Thompson
Commemorative colonial foundation stones
Ephemera relating to Parramatta's popular cultural memories
The Cultural Collections also hold a range of artefacts from local archaeological excavations which provide insights into the life and culture of Aboriginal peoples from 40,000 years ago, through to the arrival of Europeans in 1788 and successive waves of migration.
Archives
The City of Parramatta Council Archive holds comprehensive records which document the history of our local administration and government since its creation in 1861. Our oldest record is a minute book from Parramatta's first municipal government, dated 1846.
The archival holdings for Parramatta LGA include:
Council minutes for City of Parramatta (1862 2015) which provide details of Council meeting discussions and decisions.
Rate books for all types of properties.
Valuation records which give an account for when a property was built or changed ownership.
Historic maps, plans, photographs and videos.
We also preserve community archives which document the unique identity and collective memory of the Parramatta LGA.
Archives Management Procedures
Volunteer with us
We offer opportunities for individuals who want to volunteer their time, energy and expertise to help preserve and make the rich history of Parramatta accessible to everyone.
You can come into the Heritage Centre or become a Parra Digivol and volunteer from home. To find out more visit the Research & Collections website.
Contact Us
If you'd like to make an enquiry, drop into the research library or source information from our cultural collections and archives, please visit the Centre, check the website or contact us:
p: (02) 8839 3322
e: localstudies@cityofparramatta.nsw.gov.au