Parramatta Aquatic Centre
Update - Opening Spring-2023, the Parramatta Aquatic Centre will be a year-round destination for swimming, fitness and wellness, catering to the families, schools, workers, and visitors to Parramatta. Head to the Parramatta Aquatic Centre website to find out more. 
Sign up here for the latest updates on the new aquatic centre, including membership and services.
Warm weather and no rain has ensured that the site of the Parramatta Aquatic Centre (the PAC) continues to be active with deliveries, tradespeople and installations.
What's happening outside?
At the end of February, we welcomed the delivery of three large Flame Bottletrees. These majestic trees offer a brilliant display of scarlet flowers that dangle from the branches during spring and summer. They have been planted on the outdoor lawn alongside the Olympic-sized outdoor pool to provide shade during summer and to let sun through in winter.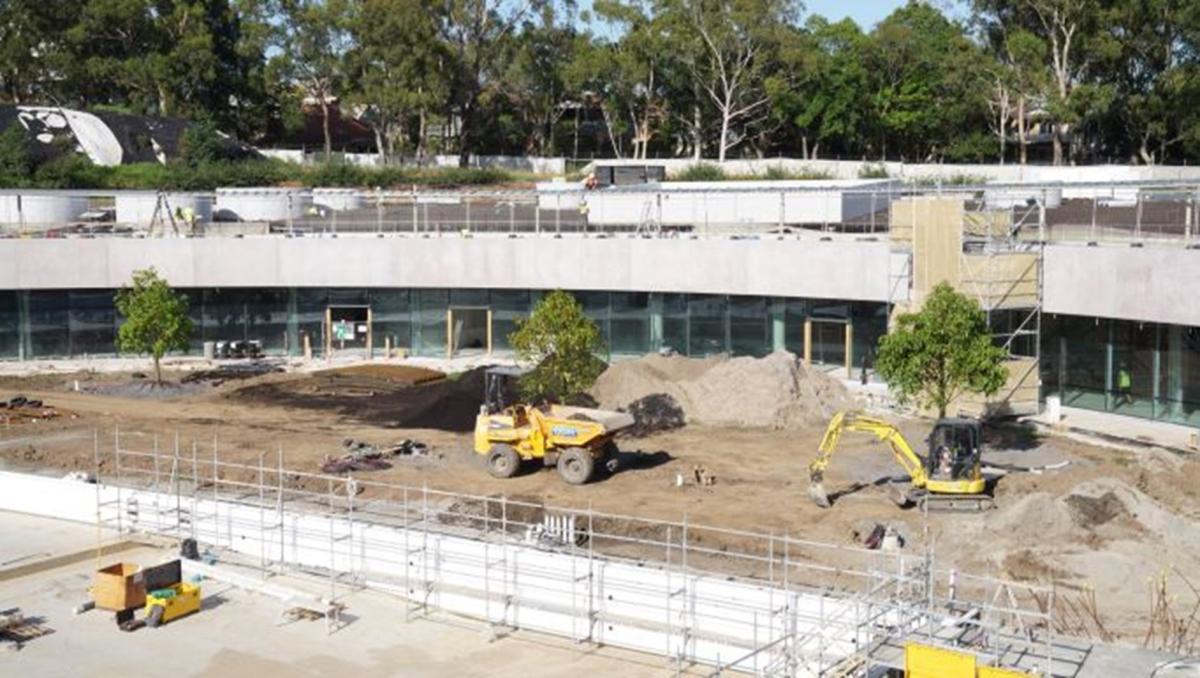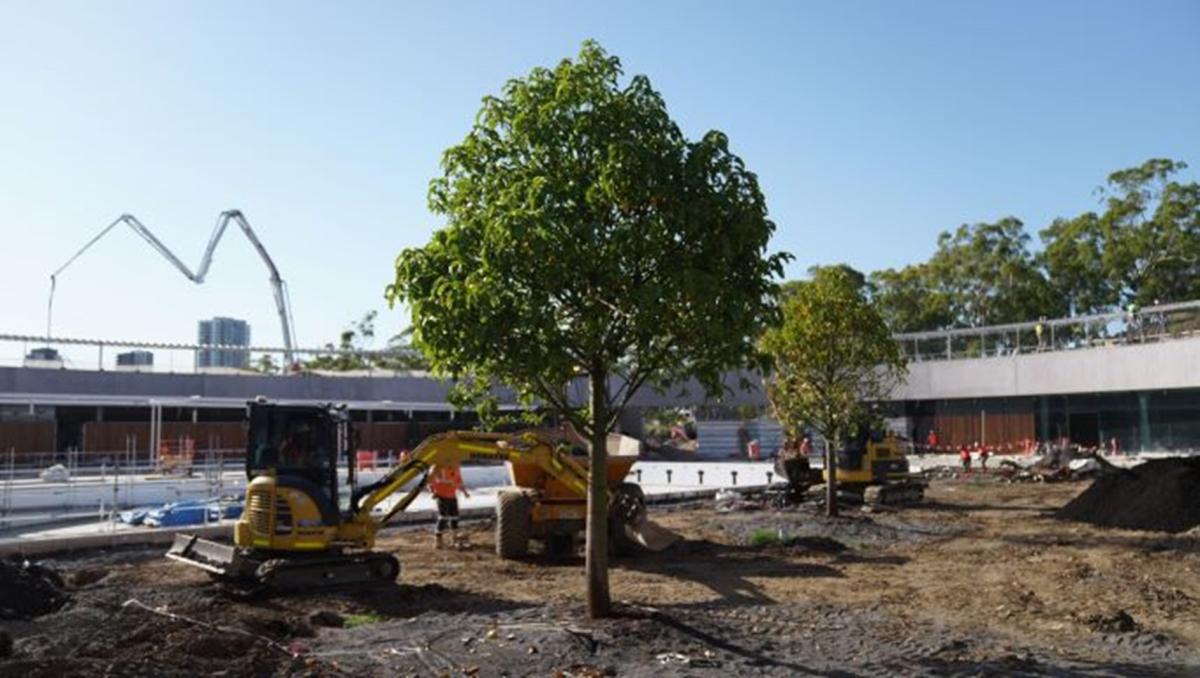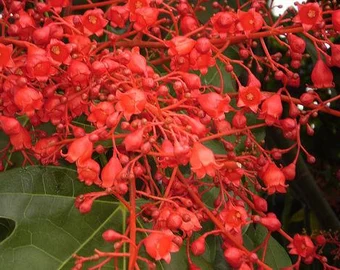 The outdoor 50m pool continues to take shape with all the wall panels now in place and the access ramp poured. The deep end will be 2m and ramp up to a shallow end of with a depth of 1.2m. The pool will be available for a wide range of uses including lap swimming, squads, Learn To Swim lessons and school swimming carnivals. It will also be available for water polo training and cater for junior and women's training and competition. A flip wall can divide the pool to allow for multipurpose uses.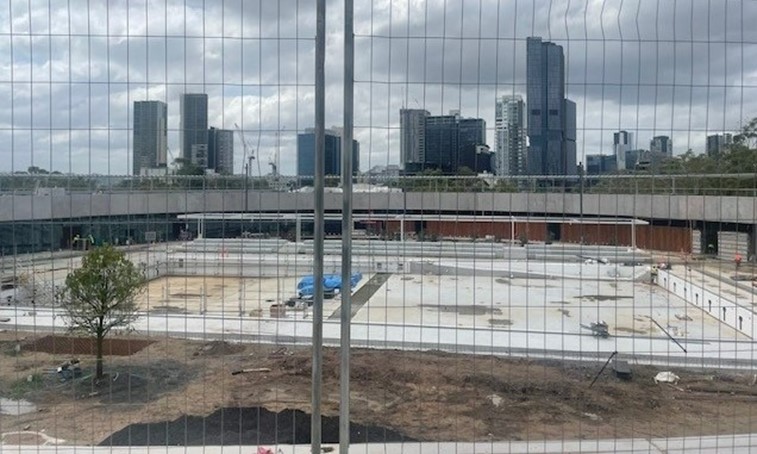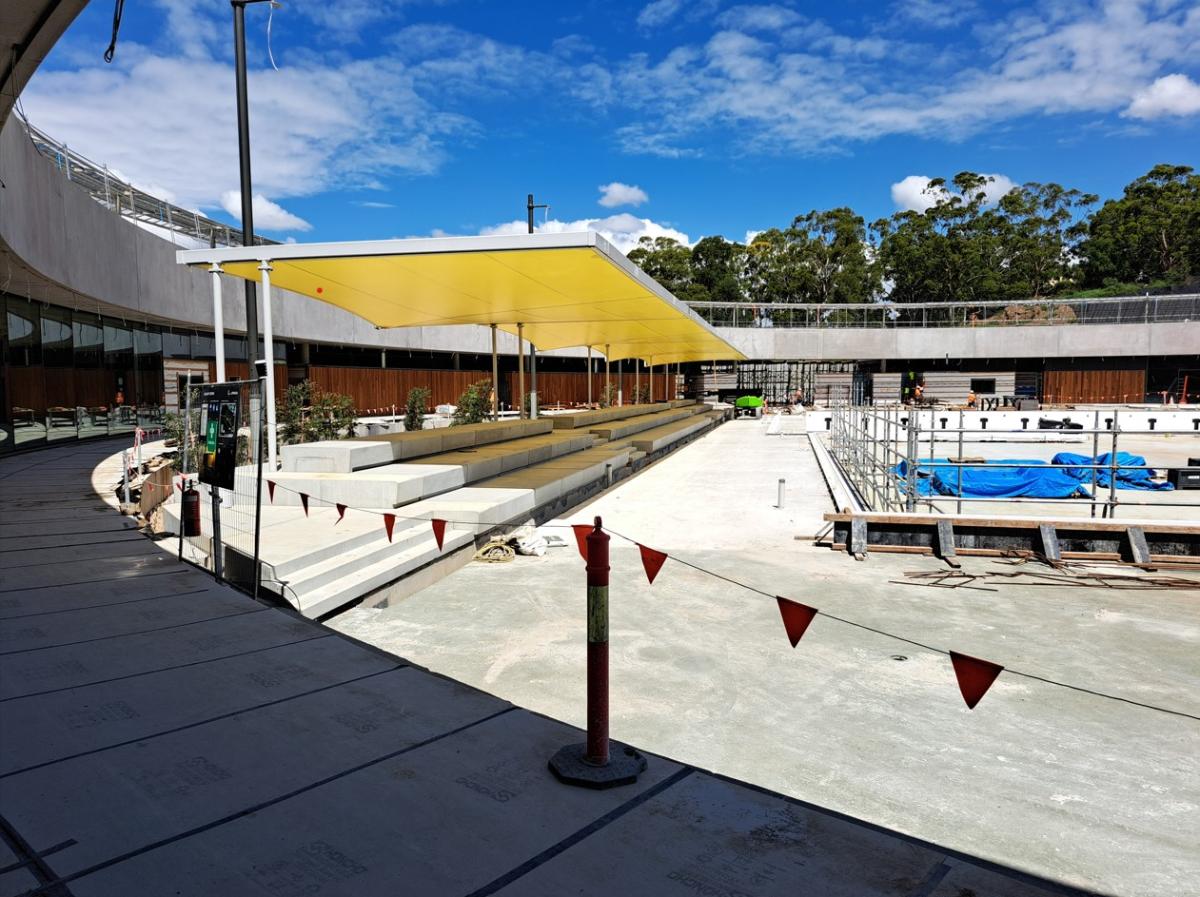 A luscious rain garden is taking shape behind the covered spectator seating. A rain garden is a system that collects water from surrounding hard surfaces, temporarily holds, and filters the water back into the ground. Installing rain gardens are important for the health of our waterways. Not only do they filter pollutants from the water, they stop soil erosion and provide a wonderful spot for birds and butterflies. When finished, our rain garden will showcase a beautiful range of Australian natives including groundcovers, grasses, climbers, and flowering shrubs.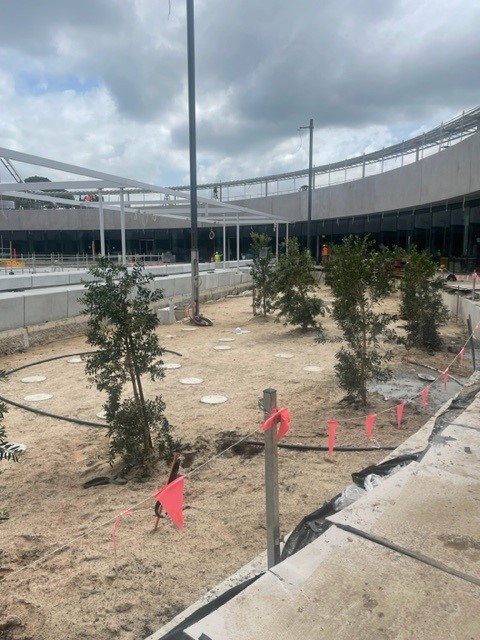 Above the facility, the boardwalk continues to take shape. The precast roof has been installed to provide shade along the circular path. A tensile mesh to help protect against falls and prevent items being thrown is being installed and is expected to be in place by the end of the month.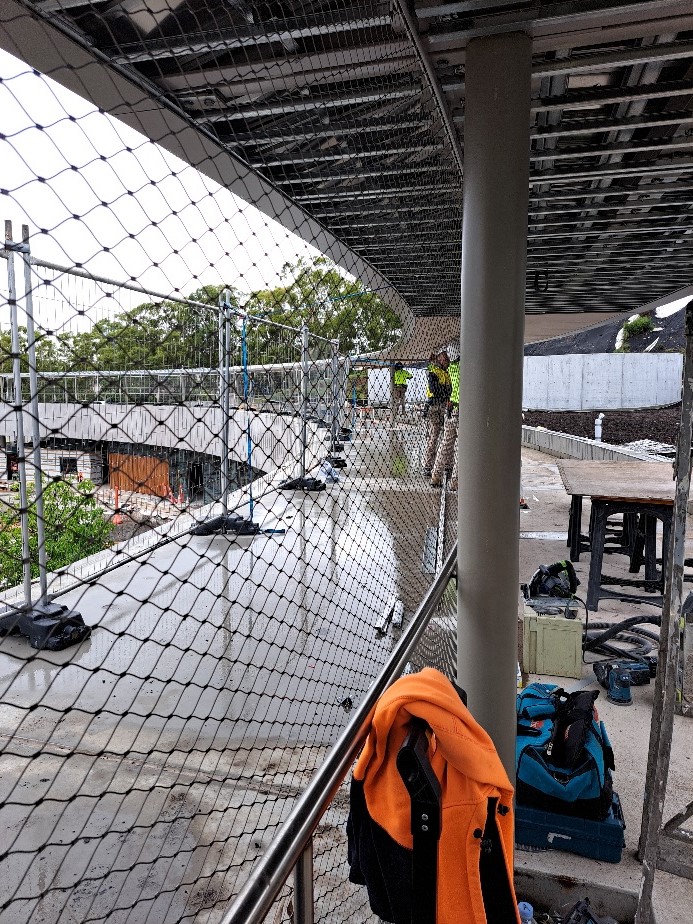 What's happening inside?
Inside the PAC, numerous trades are working on a variety of jobs including painting, tiling, joinery and bathroom fitouts including partitions and vanities.  The timber flooring has now been laid throughout the Health and Wellness Centre.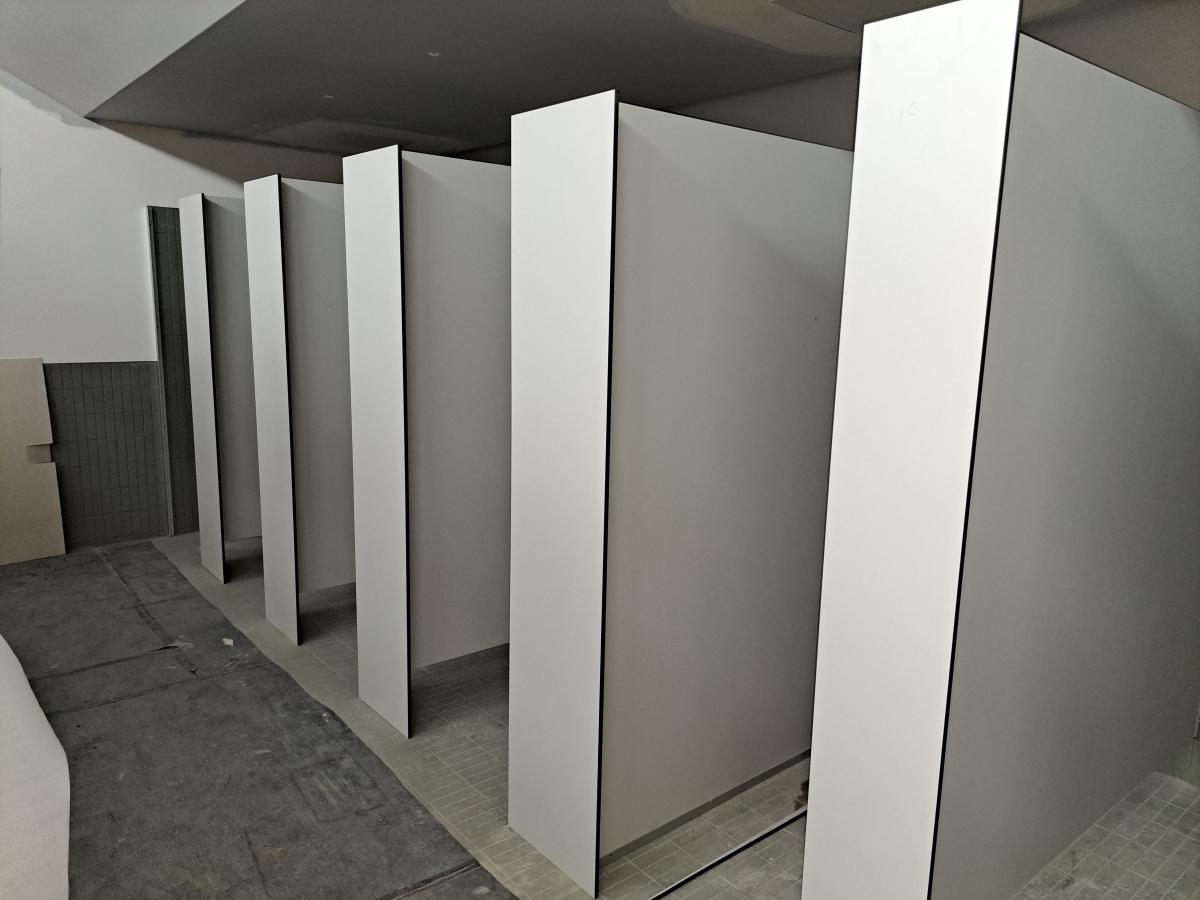 Through to the internal pool halls, ceilings are now complete, topping slabs are all poured and pool cover rollers and hatches have been fitted for the 25m recreation and Learn To Swim pools.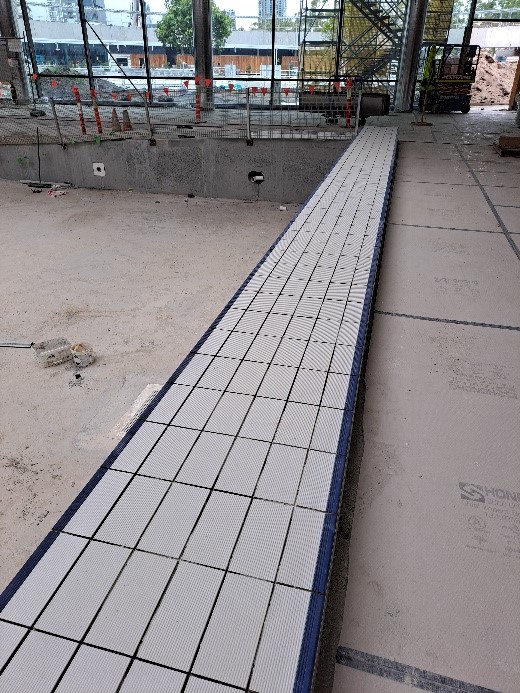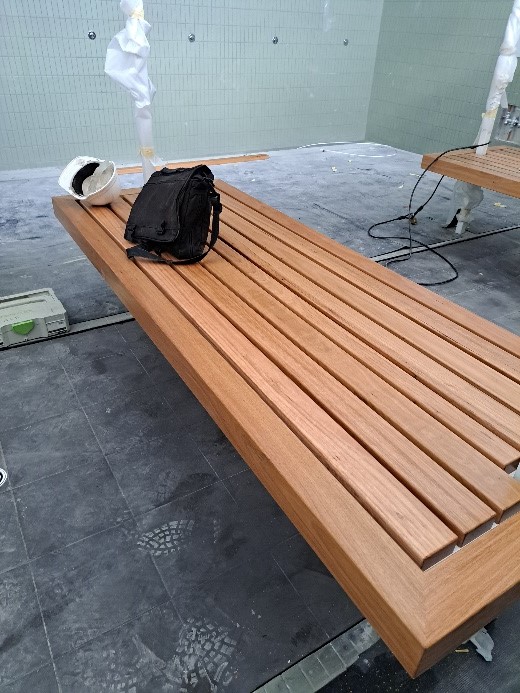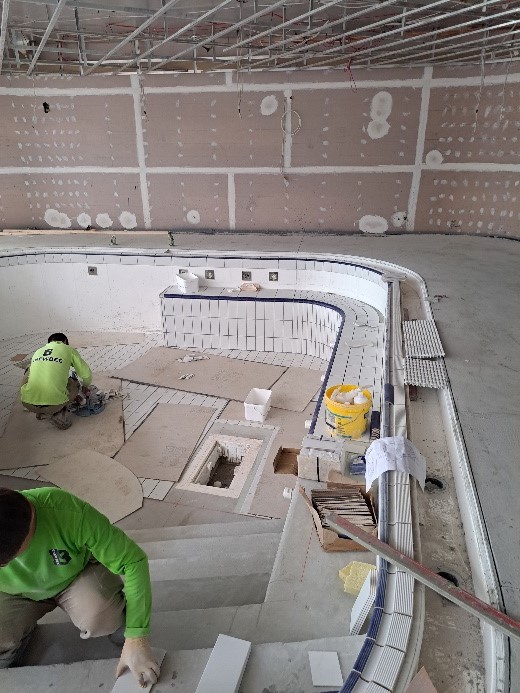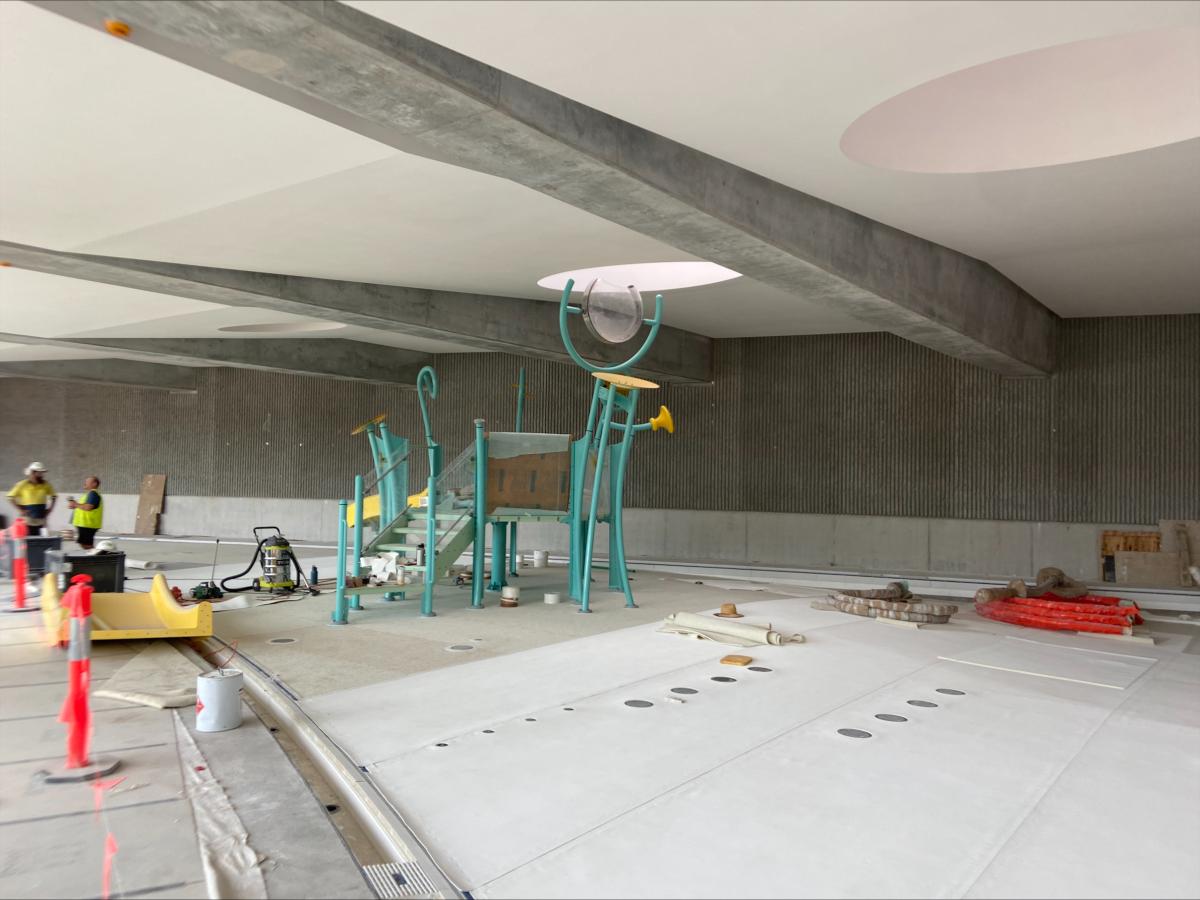 Finally, further work is progressing in the new café with the installation of auto sliding doors, vinyl floors and key kitchen equipment.