2023 Update
The City of Parramatta is upgrading Sherwin Park
This is the Stage 1 upgrade for the new Sherwin Park Community Garden, with construction starting Wednesday 27 September 2023 and running for approximately 12 weeks.
Stage 1 will include soil remediation, a water connection, thirteen raised vegetable garden beds, site fencing, compost bays, a paved delivery area and decomposed granite pathways. The Sherwin Park Garden Committee will work with Council to deliver a small greenhouse and a temporary shipping container for storage.
The community garden is proudly funded by NSW Government in association with City of Parramatta Council.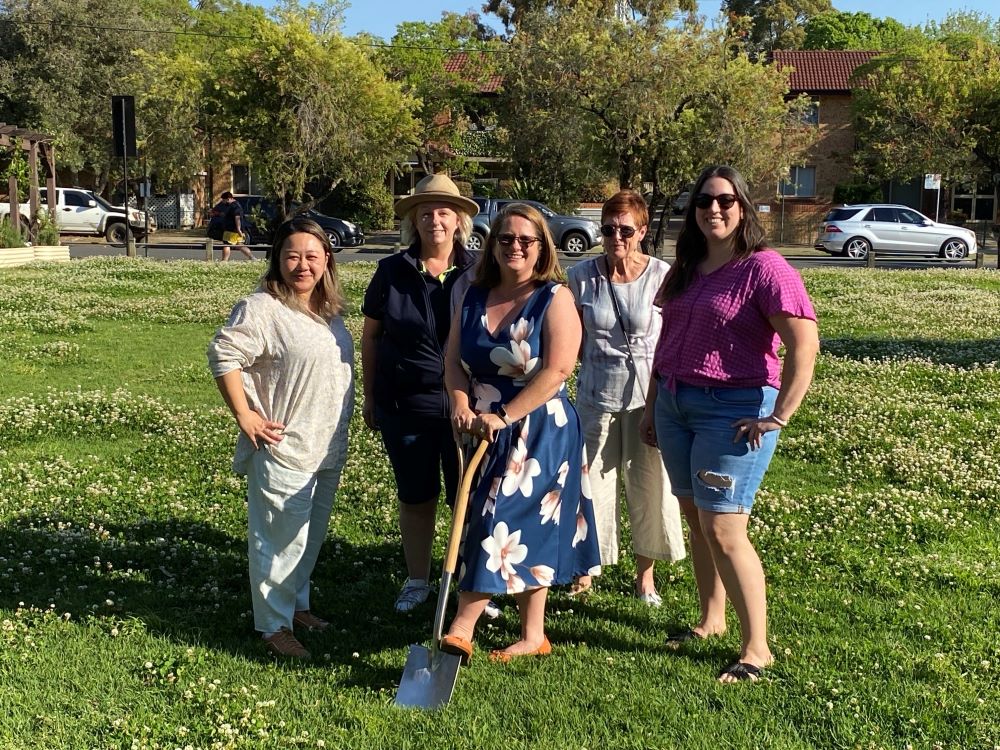 A 'turning the sod' ceremony took place at Sherwin Park on Monday 18 September 2023 (3pm). A big thanks went to the founding members of the Sherwin Park Community Garden committee for their hard work and perseverance.
Sherwin Park Community Garden 
North Parramatta
In June 2020, as part of community engagement work around the development of the Heart of Play Master Plan, the City of Parramatta identified an opportunity for a community garden in Sherwin Park.
As the Heart of Play Master Plan involved creating a blueprint for an outdoor sporting and recreation network across seven open spaces in North Parramatta and would continue over some years, Council began to investigate projects that would align with the Master Plan but could deliver more immediate benefits to the community.