My Development Application (DA)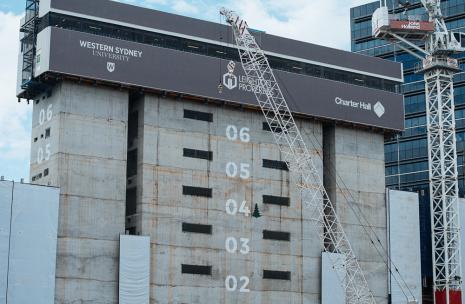 Before you can make changes to a building in the local area you may need to lodge a development application (DA).

The Environmental Planning and Assessment Act 1979 defines development as:
the use of land
the subdivision of land
the erection of a building
the carrying out of work
the demolition
any other matter controlled by an environmental planning instrument.
my development: Find out more about development applications
View City of Parramatta's planning instruments, find out what types of developments are permissible on individual properties, view our planning controls and instruments and track your application online via My Development. You can also access general information about individual properties in the local government area. 
To assist you in preparing your development application visit Development and Building Forms for further details and requirements.
Buying information
If you're looking to purchase property in the area, use My Development to gather useful planning information including:
property zoning, maximum building height, floor space ratio, minimum lot sizes for subdivision and dual occupancy and more.
planning application history for a property
planning rules for developments for a specific property or land use zone
Renovating AND building
Use the Planning Rules enquiries section in My Development to find out if you can undertake the work on your property, whether you need to approval from the City and what planning controls apply to your development.
Submitted an Application?
Track it in the Applications section in My Development to view your:
development applications
construction certificates 
complying development certificates 
building certificates
tree applications.
Major developments
Before you prepare a DA for a major development such as a new building or major refurbishment, please contact the Development Advisory Team or Customer Contact Centre at the City to discuss your proposal.
e: council@cityofparramatta.nsw.gov.au
p:  9806 5050
In person at City of Parramatta, 126 Church Street Parramatta NSW 2150
Exempt and complying developments
Some minor developments, called exempt developments, do not require consent. Another type of development, called complying development, requires a complying development certificate.
The Department of Planning and Environment provides information about development that can be undertaken without planning approval from the City  as 'exempt' or 'complying' development. This includes an interactive building tool which shows the changes you can make to a property without planning or building approval.
Modifying a Development Consent
If you need to make changes to a DA after City of Parramatta has given consent there are several ways to do this. 
to correct a minor error, an incorrect description or miscalculation, a section 96(1) application is required
for minimal environmental impact changes, a section 96(1A) application is required
to modify a consent handed down by the Land and Environment Court, a section 96AA(1) application is required
to modify the consent in other ways, due to design changes for example, evidence needs to be provided that the development will be substantially the same, with a section 96(2) application. 
Section 96 applications also need verified consent from all of the registered property owners for the changes to be considered. If a company owns the property, the company stamp or seal is required. If the building is subject to a strata scheme, the owners' corporation seal and authorised signatures are required.
Further requirements
A section 96 application needs to include:
the completed form (download below)
fee payment
supporting documentation.
Additional information may still be required. We recommended discussing your proposed changes with the City's officer who dealt with you DA to discuss the modification before it is lodged.