The City of Parramatta is rapidly transforming as it becomes Australia's Next Great City and, as a central hub, Parramatta is in a unique economic, social and cultural position. To support this transformation, we are committed to creating opportunities for growth through good planning including the draft
Bike Plan.

The flat surrounds and connected cycleways of Parramatta's CBD and suburbs make it the perfect place to get around by bike. To decrease your carbon blueprint, utilise the many cycleways to commute to work and improve your health as a byproduct. Over 50% of most car trips are less than 5km. Sub in cycle time for car time and you can enjoy Parramatta's outdoors whilst reaping the health benefits. 
Parramatta Heritage Ride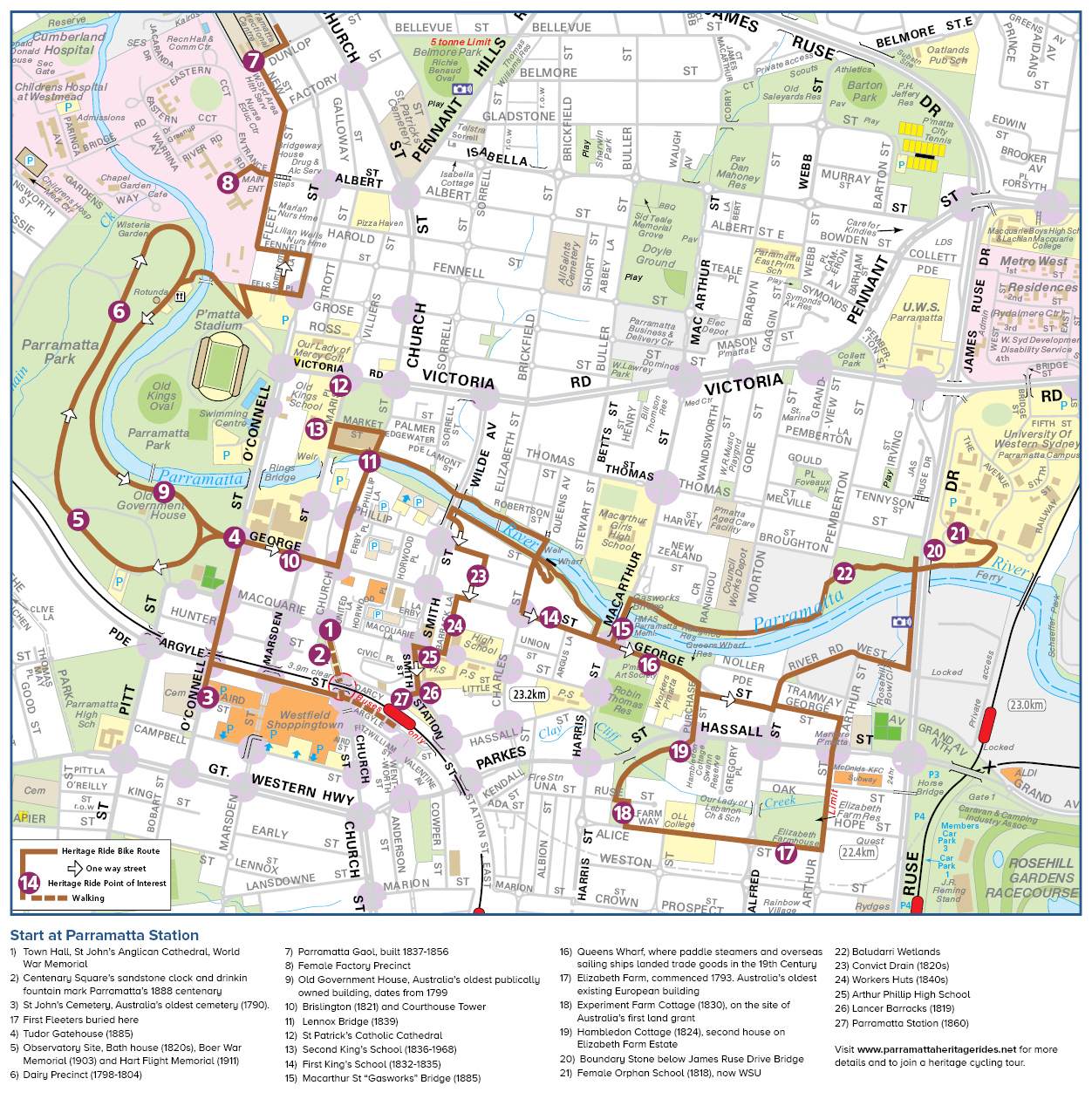 parramatta CBD Cyling ROUTE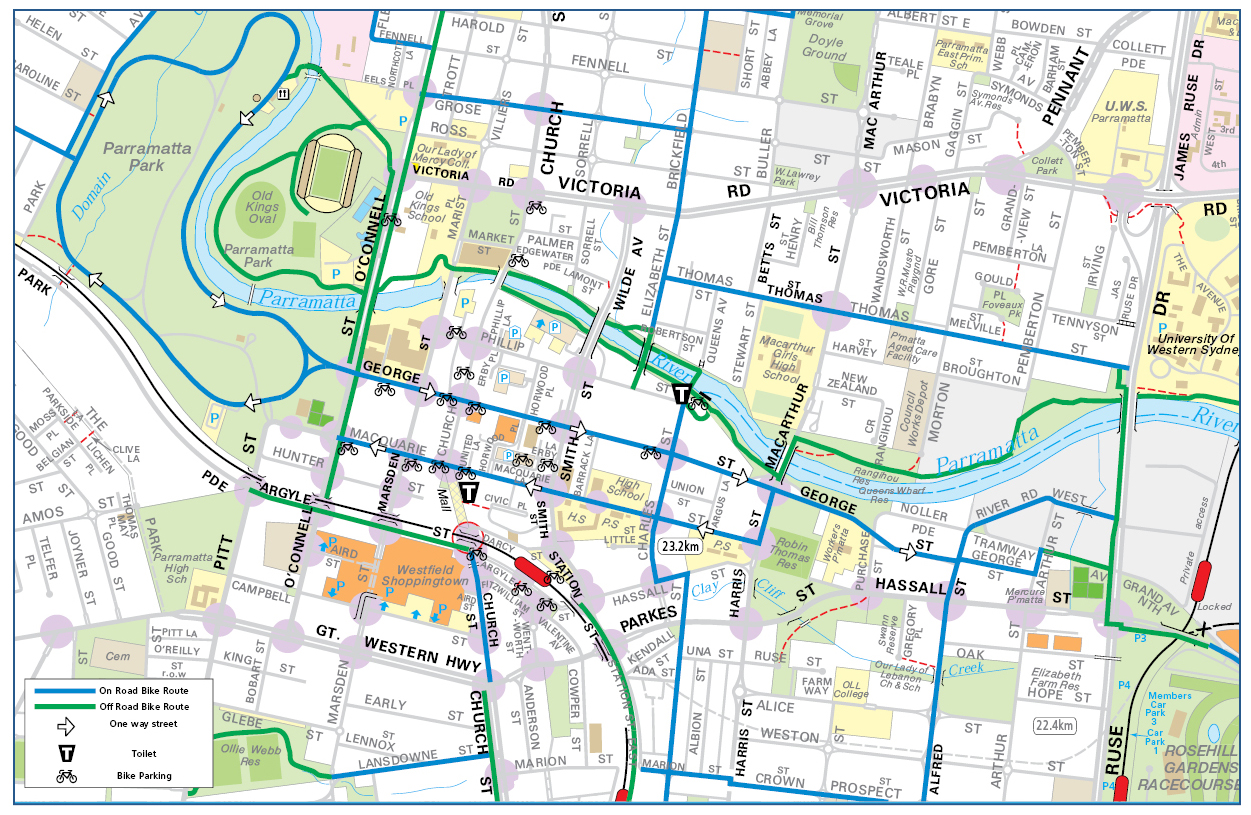 Local cycling routes
Parramatta has an extensive number of cycleways including the:
Parramatta Valley Cycleway starts at Morrison Bay Park in Ryde and heads west along dedicated bike paths, quiet streets and the river foreshore. Cyclists can continue to Parramatta CBD or explore the connection to Sydney Olympic Park via the Silverwater Bridge.
2 Transit-ways (or T-ways) to the North-West and Liverpool both include shared pedestrian and cycle paths offering a good route to Liverpool via Wetherill Park and Rouse Hill adjacent to Old Windsor Road.
M4 Motorway Viaduct Route links Auburn, Granville, Holroyd and the Parramatta CBD via Good Street or Mays Hill.
Parramatta to Liverpool Rail Trail is nearly 17km long and runs parallel to the railway line through Merrylands, Yennora and Fairfield to Liverpool.
favourite training ground of local riders at Parramatta Park at roughly half the size of Centennial Park.
Visit Cycleway Finder to discover more cycleways near you. 
Secure bike storage
Securely store your bike with lockers at Parramatta Wharf and Parramatta train station.
Secure bike parking is also available in the city centre in two locations at:
Erby Car Park
Howood Place Car Park
Each site has a secure bike storage area, lockers for personal items and change rooms which include showers. Access is controlled by a member swipe card and the storage areas are monitored by 24 hour CCTV. There are over 40 parking spaces available for those who wish to travel to Parramatta by bike.
Membership is $20 per month and offers:
24 hour access to secure bike parking cage, change rooms and lockers
24 hour surveillance in the bike storage area
member only swipe card access to change rooms and bike storage areas.
To join call Secure on 02 9633 1863 or visit the office in either Erby or Horwood Place car parks.
Practical cycling tips
Before you start on your cycling journey:
check that your bike is in good working order if you have not used it for a while
start with short trips on quiet roads or bike paths before tackling longer trips. If you are riding to work ask your colleagues if they cycle - they can be a great source of information
try combining cycling with public transport. It is a great way to cover longer distances - contact Bicycle NSW to find out more