North Rocks Park Precinct Masterplan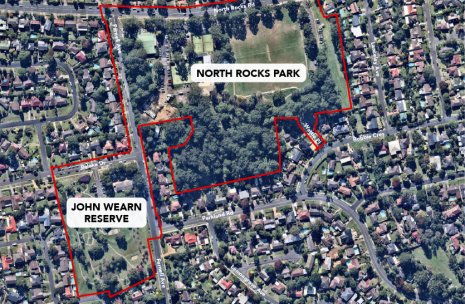 The City of Parramatta is seeking your input into a Master Plan for North Rocks Park and John Wearn Reserve, referred to as the 'North Rocks Park Precinct, Carlingford'.
The Master Plan will review and make recommendations for the entire Park Precinct including building use, condition and placement as well as the surrounding parkland, sports fields and recreation and community facilities. 
The North Rocks Park Precinct Master Plan has been funded by the NSW State Government under the Stronger Communities Fund.
To inform the preparation of the North Rocks Precinct Master Plan, we are seeking input from user groups and the local community about how you currently use the Park Precinct, what you love about it, and what you would like to see.
We will provide a number of opportunities for you to share your ideas and aspirations for this project with us. These opportunities are detailed below and Council encourages you to take part.
About North Rocks Park
North Rocks Park comprises of 7.4 hectares of land and contains Crown Land reserved for Public Recreation (currently used as the sports ground) as well as community land classified as 'Bushland' and 'Park'. 
North Rocks Park is a well utilised and valued community asset with multiple elements and community uses. The park contains a Senior Citizens Centre, North Rocks Tennis Courts, and the Don Moore Community Centre. There is also a sports ground, cricket nets, walking path and playground. A childcare centre within the park is currently being constructed by City of Parramatta Council. 
The Bushland trees within North Rocks Park contains two mapped Endangered Ecological Communities; Sydney Turpentine-Ironbark Forest (~0.5 hectares) and Blue Gum High Forest (~3 hectares).
About John Wearn Reserve
John Wearn Reserve comprises of 2.4 hectares of land located on the corner of Farnell Ave and Balaka Drive, Carlingford.
John Wearn has a wide range of facilities catering for all ages. It is a key passive recreational area containing BBQ and picnic areas, circuit bike/walking tracks, an enclosed playground, basketball/netball practise hoops, a covered stage and the Council operated North Rocks Child Care Centre.
Project Timeline
The North Rocks Park Precinct Master Plan process is expected to take 6-8 months to complete. This includes adequate time to ensure that findings from community engagement can be meaningfully integrated into the design process.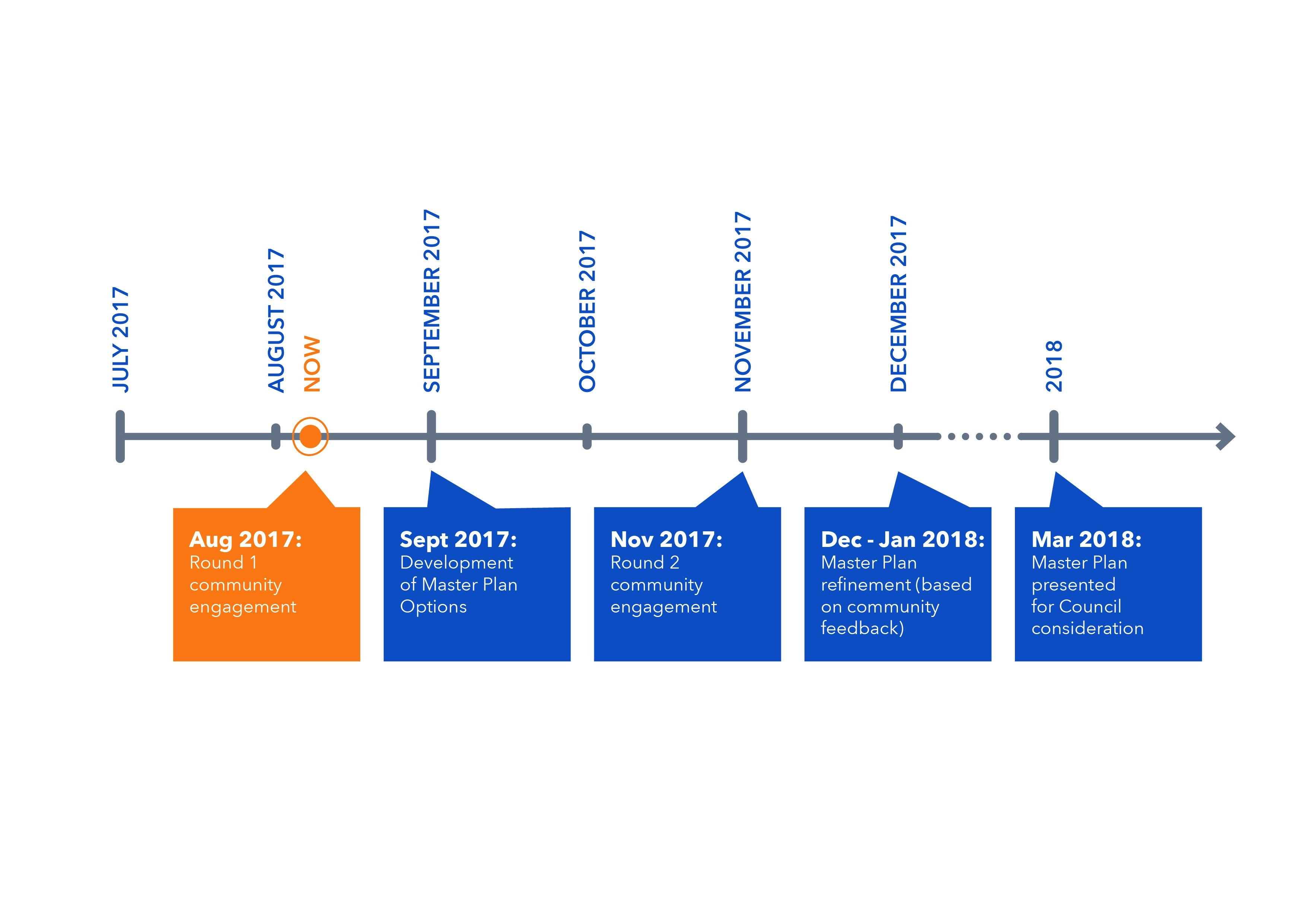 Have Your Say
Round 1 Online Survey: 'Opportunities, Challenges and aspirations'
Complete the Round 1 online survey.
The survey will be open between 31 July 2017 and 31 August 2017.
If you are unable to fill in this survey online or don't have access, you can find a hard copy of the survey at the Carlingford Library at Lloyds Avenue, Carlingford.
Round 2 Online Survey: 'Master Plan Options'
Once the master plan options have been developed, a second online survey will be available to provide feedback and tell us your preferred option.
Workshops and Drop-in sessions
In addition to the online survey, we will be holding a community workshop and a casual drop in session where you can view North Rocks Park Precinct Master Plan options, talk to the design team and Council staff about the project, and provide your feedback.
Details for these events are as follows:
Community drop-in event
Date: Saturday 26 August
Time: 12pm to 2.00pm
Location: Don Moore Community Centre, North Rocks
Community Workshop
Date: Thursday 31 August
Please note that this workshop is invite only for logistical and catering purposes. To register your interest to attend, please email info@credconsulting.com.au with following information:
Your full name
Your relationship to the North Rocks Park Precinct (e.g. local resident, community group member, local business)
FAQ's
Why is this project happening?
City of Parramatta has identified North Rocks Park and John Wearne Reserve as providing important community facilities and open space for the area, that should be protected and enhanced as our population continues to grow.
How is this project being funded?
This project will be undertaken as part of the Major Projects component of the NSW Government's Stronger Communities Fund. The NSW Government has established the Stronger Communities Fund (SCF) to provide councils with funding to kick start the delivery of projects that improve community infrastructure and services. You can find out more about the program here.
What happened to plans for a new community hub in North Rocks Park?
It is understood that The Hills Council had a commitment to demolish the existing Don Moore Community Centre and deliver a new community centre in North Rocks Park Precinct. It was proposed to be funded by the sale of the Carlingford Library. The Carlingford Library would then be relocated to this new facility. 
Following amalgamation, it was considered important that social infrastructure be planned and delivered in a strategic manner across the Local Government Area. As such, the newly formed council, City of Parramatta, is undertaking a Social Infrastructure Audit and Needs Analysis to review existing facilities and determine if these assets will meet the needs of the City's growing population into the future
Who can I talk to about this project?
Please contact James Smallson from the City of Parramatta.
Phone: (02) 9806 827
Email: jsmallson@cityofparramatta.nsw.gov.au