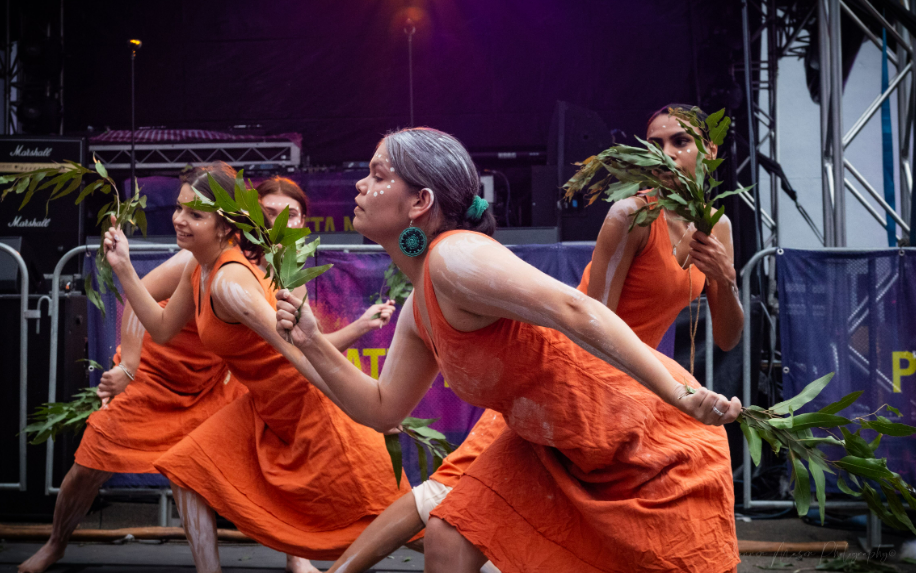 The City of Parramatta is preparing to celebrate its First Nation's people and 60,000 years of history with the much-awaited return of Warami.
The six-week long festival of events and activities, beginning 26 May and concluding 8 July, includes art, music and storytelling, celebrating the Burramattagal clan of the Dharug Nation and their connection to land and community.
This year's program begins with National Sorry Day at Parramatta's Old Government House on 26 May, a day of acknowledgement, reflection and healing honouring the Stolen Generations.
City of Parramatta Lord Mayor Cr Sameer Pandey said Warami is crucial to creating a stronger understanding of local Indigenous traditions and stories.
"The Burramattagal people have called Parramatta home for tens of thousands of years, and Warami recognises and celebrates this powerful connection," Cr Pandey said.
"The Dharug word Warami means 'good to see you' and I encourage everyone to get involved in our First Nation's events throughout the festival.
"This year also marks the fifth year of Warami and this year's program is full of rich, diverse music, food, dance and tradition – something the City is extremely proud to showcase."
Kamilaroi/Gamilaraay artist Dennis Golding has been commissioned as the official digital artist for the event. The works are unique for Warami, signifying the importance of Parramatta River and its connection to the Burramattagal and Dharug people.
He says it's a privilege to help raise awareness and tell the stories of this special place.
"I chose to apply for this opportunity because this work can provide a visual reference to Country in the public space. I love creating topographical works that invite the viewers to see the pathways and waterways that reflect memory of place," he said.
"I am honoured to have been commissioned to complete these special works for Warami 2023."
Mr Golding's artwork is on display throughout the City of Parramatta on street banners and at public spaces where official Warami signage is located.
"The artwork highlights the important connection between the Burramattagal people and the land they have cared for since time immemorial," he said.
The City will come alive with two special performances at Riverside Theatres in June. Indigenous Indie Pop/dance outfit PIRRA will have you tapping your feet and dancing, while Heartland combines the unique sounds and storytelling of great didgeridoo virtuoso William Barton and powerhouse violinist Véronique Serret.
Parramatta's Old Government House is hosting the exhibition The River: Burramatta to Cockatoo, while there are plenty of events happening at PHIVE and across the City's libraries. Our huge Burramatta NAIDOC Day celebration will close out the 2023 event on 8 July at Parramatta Park with rich, diverse First Nation's music, food, dance, and tradition.
For more details on the events being held throughout Warami 2023 click here
For media enquiries please contact: City of Parramatta Council Media Team.
t: 02 9806 5965
e: media@cityofparramatta.nsw.gov.au