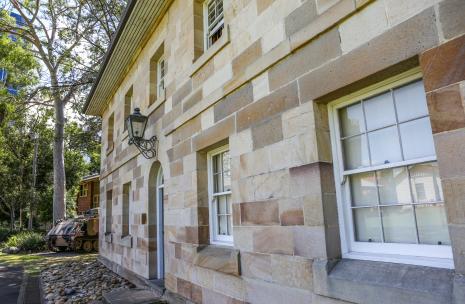 What is Heritage?
Parramatta is considered one of the most historically significant places in Australia. It's important that Parramatta's heritage is conserved to enrich the character of city for the benefit of future generations. Find out about our city's heritage items, heritage conservation areas, archaeological sites and our Aboriginal heritage.
Heritage Listings
There are a number of ways to find out if a property is listed as a heritage item or in a heritage conservation area. Find out more about heritage items and heritage controls.
Heritage Development Approvals
Heritage items and properties in heritage conservation areas can generally be modified and altered. Learn out about the process of obtaining Council approval.
Heritage Assistance
City of Parramatta offers small grants to owners of heritage properties and items within heritage conservation areas to encourage heritage improvements. 
Maintaining your Heritage Property
Regular maintenance and upkeep of heritage buildings is essential for their conservation and protection. Find out where you can get information and advice on maintenance, colour schemes, tradespeople and heritage professionals.