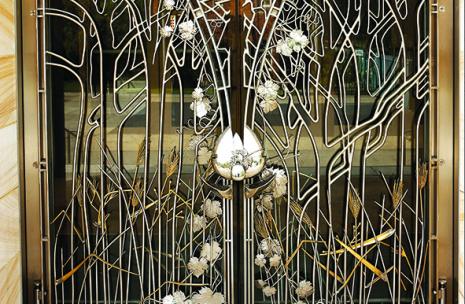 City of Parramatta provides access to information in accordance with the Government Information (Public Access) Act (GIPA) 2009. The GIPA Act aims to make a wide variety of City of Parramatta Council information available to all sectors of the community unless there is an overriding public interest against disclosure. This access to information includes our policies, financial reports, public registers and documents relating to our decisions.
How do I request Council's documents and files?
If you choose a PDF or paper form, please follow the instructions for returning the completed form back to council.
Under the GIPA there are four ways that information may be released:
Mandatory release - generally made available on City of Parramatta's website and includes Register of Government Contracts, Disclosure Log, Council meeting agendas and minutes, Annual Report , Policies and Codes, Plans of Management, Media Releases and Development Applications. Schedule 1 of the GIPA Regulations is a specifically tailored list of additional open access Council information that is publicly available.
 
Proactive release - aims to make as much information publicly available for free or at the lowest reasonable cost. This may include frequently requested information or information of public interest including Statistics, Administrative Policies or Public Registers.
 
Informal release - subject to any reasonable conditions. This information includes details of the complaint (excluding the complainant details) property owner for tree or dividing fence matters or development and building applications. If you are seeking information that is not available by mandatory or proactive release, you will be required to complete a GIPA Access to Information - Informal Application Form and submit to Council. Informal access requests will be processed and determined by City of Parramatta's Right to Information Officer and a response will be provided in a timely manner in accordance with legislation and City of Parramatta policy.  Such requests may be subject to reasonable charges including photocopying.
 
Formal release - release of information not made available by mandatory, proactive or informal release can be made via formal access application and can include:

information involving a business
personal information relating to a third party who must be consulted before the information can be released
information which is of a confidential nature or involves an extensive search.
Formal access requests will be processed and determined by City of Parramatta's Right to Information Officer and a response will be provided within twenty working days in accordance with legislation.  Such requests may be subject to further processing charges of $30 per hour if the request is broad or includes multiple varied points.

If you are seeking information under formal access an Advance Deposit may be requested prior to completing the request, if our estimate of the time required is above expected limits.
You can find out more about your right to information on the Information and Privacy Commission NSW website. 
If you have any questions after you read the FAQs below please call City of Parramatta on (02) 9806 5050.
Frequently asked questions
What happens if I want to access a document that is not listed on the form?
You will need to complete an Informal Access to Information Application Form and write a description of the document in the section 'Other'. 
How can I see the contents of a file?
When you complete an Informal Access to Information Application Form and under 'Form of Access', tick the words 'Inspect the Document(s)'.  
How can I access the objections or support letters (submissions) on a Development Application?
You will need to complete a form, under 'Information Required' tick the words 'Submissions to DA'. 
How long does it take to obtain documents or access files?
This process may take up to 4 weeks to obtain certain documents under informal access. Some of the documents listed on the form are available within a week while others are stored offsite and may take longer to access.
What fees are charged for my Access to Information request?
In accordance with the provisions of Section 18 of the Government Information Public Access Act 2009, there are no fees for accessing City of Parramatta files and documents. However, for Council to complete a formal GIPA request fees may apply. Fees will be estimated and notified to you prior to completion of the application.
How can I speed up my request?
Contact City of Parramatta on (02) 9806 5337 and speak to the Right to Information Officer who processes Informal Access to Information requests. Please note, if files are stored offsite this may take longer to access.
How do I view or obtain a copy of all building plans if I am the owner?
All building plans with exception to internal floor layouts are publicly available. Plans are usually located in the Records Unit. When you complete a form, under 'Information Required' tick the word 'Plans'. You will need provide proof of ownership to access your building plans. You can also view plans at City of Parramatta Council, 126 Church Street, Parramatta NSW 2151.
How do I view or obtain a copy of building plans (internal layout) if I am not the owner?
Call the City of Parramatta's Right to Information Officer on 9806 5313 and you will also need a letter of consent from the owner. 
If you wish to inspect the basic internal layout of a proposed development make a submission to City of Parramatta with permission from the DA applicant to inspect the internal plans accompanying the DA application. When you complete a form, under 'Information Required' tick the words 'Plans internal floor'. 
What documents can I view?
The types of documents available that can be copied under the Government Information Public Access Regulation 2009 include:
Management Plans
Budget Information
Development Applications and associated documents
Business Papers
Annual Reports
Policies
Public Registers
Find out more on Key Council Documents
Some documents are available to be viewed but, under State legislation, cannot be copied. These include:
the residential roll of electors (as of the last election)
the resumes of candidates for election
building certificates (without building owner's consent)
plans of buildings and developments, unless the copyright owner approves or unless part of a development application (see copyright exemption in Section 57 of the Environmental Planning and Assessment Regulation 2000, during Development Application notification period)
The Government Information Public Access Regulation 2009 allows inspection of documents in addition to those referred to above unless inspection is deemed by City of Parramatta to be contrary to the public interest or a restriction applies as listed below.
Other documents available for view and copy under this clause may include but are not limited to:
home owner warranty insurance documents
building essential certification documents
Construction Certificates
Occupation Certificates
DA reports
DA submission letters (with limitations on personal information where author requests confidentiality on the basis of personal safety or suppression of personal details)
complaints (personal details of the complainant censored)
structural certification documents
Heritage Consultants' Reports
Tree Inspection Consultants' Reports
Acoustics Consultants' Reports
Land Contamination Consultants Reports
Please note that plans associated with development applications and/or construction certificates (other than residential configuration) are protected by copyright. While viewing access is available, copies will require copyright owners' consent. Copies of documents provided to members of the public are given for information purposes only and are provided by Council to meet its requirements under relevant legislation. Copyright laws still apply to each document.
Should you have any further questions relating to City of Parramatta's position on Copyright, please contact the Right to Information Officer on 9806 5313.
What documents are withheld?
Under relevant legislation, access to some documents and information held by City of Parramatta may be restricted if the document or part contains information such as:
trade secrets
a matter the disclosure of which may:

be contrary to law
give rise to action for breach of confidence
that part of a draft or adopted plan of management that is the subject of a resolution of confidentiality under Section 36DA
documents which were submitted to or are to be submitted to a 'Closed Session' of a Council Meeting
Schedule 1 Part 2 Section 3 (2) Government Information Public Access Regulation 2009 restricts access to internal configuration of residential developments. It does allow access to the height and external configuration of a building and other plans such as shadow diagrams and landscape plans.
What document types require lodgement of a Formal Access to Information Application Form?
Public access to the following documents may be available (and may require third party consultation):
legal advice
personnel (individual staff) matters
complainant details
individuals details on DA submissions where they claim personal safety issues
council lease documents
successful contracts
successful tenders
insurance claims
Legal advice may be subject to legal professional privilege (eg advice from City of Parramatta's legal advisers relating to pending or threatened legal action by or against Council) and it is not normally available to be either inspected or copied.
If I am not satisfied with the documents I have been given or with the fees I have been charged, can I appeal against the Right to Information Officer's determination?
Yes, you can appeal against the determination. Complete a Request for Review Application and paying a $40 review fee.  You may also obtain a Request for Review Application form by visiting the City of Parrmatta at at 126 Church St Parramatta or call the Right to Information Officer on 9806 5313.
The Review Application Form together with any supporting documentation is forwarded to City of Parramatta's Chief Executive Officer to review the Right to Information Officer's determination. Within 15 working days, you will receive a formal response with your requested documents or further explanation on why the documents have been withheld.
What can I do if I am not satisfied with the determination of the Chief Executive Officer?
You may appeal to either the NSW Information Commissioner or the Administrative Decisions Tribunal. GIPA legislation only allows appeal to these bodies if you have made a formal GIPA request and sought a Request for Review of determination.
How can I obtain a property owners name and address?
City of Parramatta does not release property owners' details unless it is for the purpose of the Act under which it is kept. Any person requiring such information due to dividing fence or tree matters must write to or email and justify their reason for obtaining the property owners details.  You can also apply for ownership information at the Land Titles Office on 9228 6666.
What City of Parramatta registers can I view?
The following registers maintained by Council are available for public inspection,as required by law.
Section 94 Register of Contributions (required in connection with approval of a development application)
Register of Development Applications
Register of Building Certificates
Register of Development Consents
Register of Construction Certificates
Register of Complying Development Certificates
Register of Subdivision Certificates
Register of Council Land
Register of Pecuniary Interests
Delegations Register
Roll of Occupiers and Rate paying Lessees
Non Residential Roll
Pollution Control Notices
Register of Skin Penetration Premises
GIPA Disclosure Log
Returns of interests of Councillors and designated persons
In the case of any register that contains personal or health information, City reserves the right to satisfy itself that access by any person is for a purpose consistent with the purpose for which the register was created.
What is government information?
Government information means information contained in a record held by an agency. Record means any document or other source of information compiled, recorded or stored in written form by electronic process, or in any other manner or by any other means. The knowledge of a person is not a record.
What is the public interest?
Before releasing government information, City of Parramatta must compare the public interest in accessing the information to the public information in refusing access to that information.
City of Parramatta can only refuse access to information if the public interest against disclosure outweighs the general public interest in favour of disclosure. There are only limited and specific interests against disclosure that an agency can take into account. These are:
law enforcement and security
individual rights, judicial processes and natural justice
responsible and effective government
business interests
environment, culture, economy and other matters; and
secrecy and exemption provisions in other laws.
There is no limit to the matters Council may take into account in favour of releasing information.

How will Council protect my privacy under the GIPA Act?
Government information sometimes identifies people. Under the GIPA Act a record that would reveal an individual's personal information would not generally be disclosed unless there are strong public interest considerations in favour of disclosure.
In deciding whether to disclose personal information about you to a person applying for access to information, City of Parramatta will consider whether you are likely to be concerned about the release of the information and whether those concerns are relevant to the public interest. If so, City of Parramatta will:
consult with you
take into account any objections you may have to the release of the information.
If the City of Parramatta consults you and decides to release the information they:
must tell you of this decision and your right to have it reviewed
must not release the information while you still have the right to seek review.
What is Disclosure Log?
In addition to open access information, City of Parramatta has an obligation to keep a record called a Disclosure Log. The Disclosure Log details information previously released to an applicant under a formal access application that City of Parramatta considers would be of interest to other members of the public.
City of Parramatta l must record the following details about the application in its Disclosure Log:
The date the access application was determined
a description of the information released
whether any of the information is available to other members of the public; and
if so available, how and where it can be accessed.
The Disclosure Log does not have to include the following information:
information on an application for personal information regarding the applicant;
information about applications where factors involving the applicant were a consideration in whether or not the disclosure of the information was in the public interest.
What is a Contracts Register?
City of Parramatta is required under the GIPA Act to disclose information about contracts with the private sector. This information is published in a register of all contracts, valued at $150,000 or more, which are entered into with a public sector entity for projects, goods and/or services, or the sale, purchase or lease of real property.