The Greater Parramatta and Olympic Peninsula (GPOP) area is the geographic and demographic centre of Greater Sydney. This 4,000ha region includes the following three strategically important precincts:
Camellia
The Camellia precinct is one of the most important employment land precincts in Metropolitan Sydney, with great strategic value in terms of its size, location, activity and opportunities for future development and renewal.
The precinct is approximately 321ha and situated 1.5km east of Parramatta CBD. Characterised predominantly by industrial uses, it is home to a number of significant businesses that provide employment across a range of industries.
Following extensive consultation with Camellia stakeholders during 2013 and 2014, Council prepared a Discussion Paper for the Camellia Precinct. The Discussion Paper was the first step towards developing a long term vision for Camellia that would enable renewal and redevelopment.
In late 2014, Council and the Department of Planning & Environment (DP&E) agreed to partner in developing a Land Use & Infrastructure Strategy for Camellia. This strategy builds on Council's work to date with Camellia stakeholders and incorporates feedback received on the Camellia Discussion Paper. The Land Use & Infrastructure Strategy identifies a vision for the Camellia precinct over the next 20 years and provides opportunities for a new town centre including new homes and jobs. It also focuses on intensifying employment opportunities and identifying the type of infrastructure and services required to support future growth.
More information on the precinct strategy can found on the DP&E website.
Westmead Health & Medical Research
The Westmead Health and Medical Research precinct represents the largest concentration of hospital and health services in Australia, servicing Western Sydney and providing other specialised services for the rest of NSW.
Healthcare is one of the nation's largest and fastest growing industries. Reflecting this growth, the number employed in the precinct is expected to grow by an additional 11,000 jobs by 2031.
In March 2013, after stakeholder consultation, the Westmead Alliance was formed with a commitment to developing a future vision for the precinct. Council is a member of this Alliance and plays a key supporting role in providing secretariat and planning services for the group.
More information can be found on the Westmead Alliance website.
Parramatta North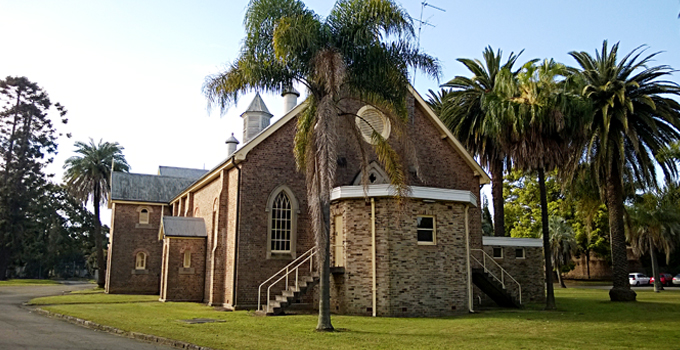 The Parramatta North Precinct comprises approximately 26 hectares of NSW Government land and is located along the eastern foreshore of Parramatta River opposite Westmead Hospital and Parramatta Park, north of Parramatta CBD.
The lands at Parramatta North were rezoned via a State Significant Sites process on 20 November 2015 by the Minister for Planning. The rezoning resulted in amendments to the Parramatta Local Environmental Plan 2011 and included changes to the land use zoning, height, floor space ratio, key sites and biodiversity maps and addition of a design excellence clause.
The rezoning of the precinct allows for the delivery of approximately 2,800 new apartment units, 20,000 square metres of new commercial floor space; around 4,000 square metres of retail space, the preservation and adaptation of heritage buildings and approximately 7.1 hectares of new public open space, including a new river foreshore park. 
Following the rezoning, City of Parramatta Council is now the planning authority for the precinct.
UrbanGrowth NSW is the NSW Government agency responsible for the coordination of redevelopment and transformation of the precinct. Matters relating to the future ownership and management of the site should be directed to UrbanGrowth NSW.
Draft Development Control Plan and Development Application DA/1124/2016 for the Parramatta North Urban Transformation Precinct
City of Parramatta Council is currently exhibiting a draft development control plan (DCP) and development application (Ref DA/1124/2016) relating to land at Parramatta North.
The draft DCP and Development Application will be on public exhibition from 19 April 2017 to 13 June 2017. For further detail in relation to the public exhibition of the draft DCP and Development Application can be found here. 
Rydalmere
The 104ha Rydalmere industrial precinct is located three kilometres from the Parramatta CBD and adjoins the University of Western Sydney (UWS) Parramatta Campus.
The precinct fronts the Parramatta River and Victoria Road and extends to Rydalmere Ferry Wharf in the east. It is characterised by industrial and business uses ranging considerably in size, industry sector and operation.
Council has a vision to transform Rydalmere into a high-tech and knowledge precinct so that businesses in this sector may benefit from being close, and having ties to the neighbouring University. To support and deliver this vision, Council is undertaking a series of planning studies to inform a masterplan for the precinct.
Parramatta Light Rail 
At its meeting of 10 October 2016, City of Parramatta resolved to adopt a Position Paper on Parramatta Light Rail.
Light rail will significantly improve public transport options and connectivity across the City of Parramatta LGA. People will be able to move efficiently from Carlingford to Westmead, Sydney Olympic Park or Strathfield and from Strathfield to Westmead via the Parramatta CBD. As Transport for NSW is actively engaging with City of Parramatta in planning for this project, the Parramatta Light Rail Position Paper has been written to ensure we are strategic in our partnership with Transport for NSW and other Government agencies. It also means we will be able to advocate for a high quality light rail service that will help cement Parramatta as Sydney's dual CBD and Australia's next great city.
p: (02) 9806 5050