Parramatta Square Station Retail Link Now Open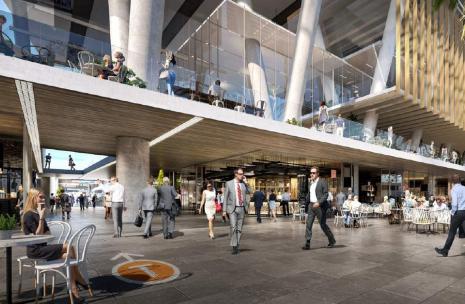 The Parramatta Square retail link between Parramatta Station and the new public space is now open to pedestrians.
Pedestrians can now travel undercover via the retail link from Parramatta Station to Parramatta Square and the public space.
A variety of retailers and dining experiences along the retail link will be open soon.
Access to 4 Parramatta Square tower lobby from the retail link is via stairs on the eastern Sydney Water side.
Pedestrians travelling to Macquarie Street from the public space can access the walkway between 3 Parramatta Square and Western Sydney University.
Pedestrians travelling to Smith Street from the public space can access the walkway between Sydney Water and Western Sydney University.
Pedestrian access to Church Street will continue to be via Darcy Street while construction works continue within Parramatta Square.
Lift access from street level to the retail link is available from Darcy Street (West Concourse) and from the rear of Sydney Water.
Walker Corporation and the City of Parramatta thank you for your cooperation during this time of change.
Download a list of full access changes, including a detailed map here or call 1300 617 058 for more information.