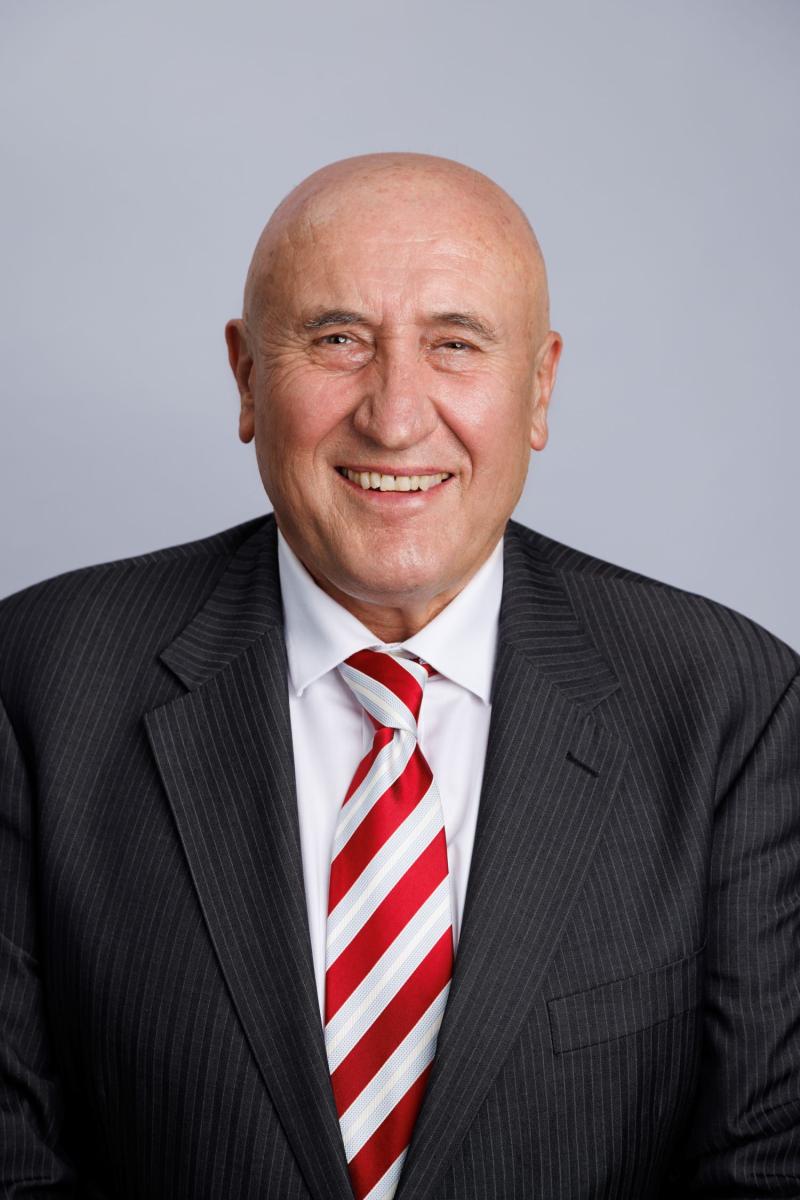 Rosehill Ward
Phone: 0422 141 422
E-mail: pnoack@cityofparramatta.nsw.gov.au 
Committee Membership
Parramatta Light Rail (PLR) Stage 2 Advisory Committee
Parramatta Traffic Committee (Chair)
Parramatta Traffic Engineering Advisory Group (Chair)
Riverside Theatres Advisory Committee (Alternate)
Terms as Councillor
Councillor social media account*
*Sites not managed by City of Parramatta Council
About Councillor Paul Noack 
Councillor Paul Noack was first elected to City of Parramatta Council in December 2021. He represents the Rosehill Ward.
Born in Gawler, South Australia, Paul is married with 2 children, a daughter and son, and has resided with his wife in Wentworth Point for the last 13 years.
As a new Councillor, Paul is keen to serve his community through all aspects of the role of Councillor and as a member of Council's committees, building on his previous experience as convenor of the Wentworth Point Residents Action Committee. 
Paul is passionate about improving the lifestyle and well-being of residents of the Rosehill Ward and beyond. He is extremely concerned about the safety of residents on Hill Road, and with the influx of developments and high-density housing in the Wentworth Point, Sydney Olympic Park, Rydalmere, Ermington, Melrose Park and Granville precincts.
Paul is committed to advocating for improved access and transport provisions such as Parramatta Light Rail Stage 2, and the provision of parks and recreation facilities for residents, including advocating for the urgent need for Peninsula Park, Wentworth Point, to be completed and handed over to the local community.
Professional, Paul has worked extensively as a Union Official including working with NSW Firefighters in the National Parks and Forestry Corporation, representing them in the Industrial Relations Commission and fighting for their recognition as emergency workers. Paul also led a state-wide campaign to ban recreational shooting in National Parks and to prevent the privatisation of State Forests. 
Paul has represented both unions and the government at local, state, federal and international levels and been instrumental in negotiating for improved working conditions including paid maternity leave in Australia's manufacturing industries. 
Paul has previously served as a Councillor for the City of Salisbury, South Australia, and was elected to the National Executive of the Australian Labor Party when Paul Keating was Prime Minister. 
In his spare time, Paul enjoys exercising (walking and the gym), music, going to the footy, movies, travelling, cooking, reading, politics, theatre, and spending time with his family.