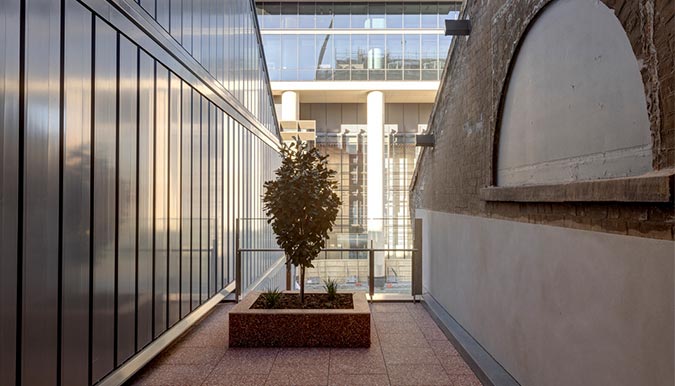 What is PHIVE
5 Parramatta Square is Parramatta's new community, cultural and civic hub, located in the heart of Parramatta's CBD.
It's a space to learn, be inspired and explore something new. A space to connect with the community, and find local services. A space to meet, collaborate and do business. And a space to immerse yourself in cultural experiences or enjoy a bite to eat.
Frequently Asked Questions
Opening Hours
Monday to Thursday: 9am – 8pm
Friday to Sunday: 9am – 5pm
Closed Public Holidays

PHIVE is easily accessible by car, taxi, bus, train, RiverCat, bike, or on foot.

Parking

PHIVE Car Park on the corner of Smith and Darcy streets is set to open in mid-April. This car park will be open 24 hours a day. Please continue to check this page for updates.

Parramatta Station Car Park, located at 17 Wentworth Street, is the largest and nearest carpark to Parramatta Square. This carpark is open 24 hours and is an approximate 5 minute walk to Parramatta Square.

Limited metered street parking is available around Parramatta's CBD.

Taxi

A taxi rank is located near Parramatta Railway Station on Fitzwilliam Street, between Fire Horse Lane and Wentworth Street, Parramatta. It is approximately 500 metres from PHIVE.

Public Transport

Approximately 200 metres from Parramatta Train Station
Less than 300 metres from the Parramatta Bus Interchange.
A 10 minute walk from Parramatta RiverCat Ferry Wharf
Plan your trip with Transport for NSW

The PHIVE Car Park is opening soon!

Located on the corner of Smith & Darcy Street, this state-of-the-art car park offers 24/7 access, ticketless parking, and competitive cost per hour pricing.

Parking Rates

| | |
| --- | --- |
| 0 – 1 Hour | $5.00 |
| 1 – 2 Hours | $10.00 |
| 2 – 3 Hours | $25.00 |
| 3 - 4 Hours | $40.00 |
| 4 – 5 Hours | $55.00 |
| 5 – 18 Hours | $70.00 |
| 18 – 24 Hours | $80.00 |


*Rates apply from time of entry to time of exit.
Entry is subject to the Terms and Conditions located at entry.